John Wick actor Lance Reddick has recently shared a story about how his co-star, Keanu Reeves, gave him a surprise on his very own birthday. Reddick plays the role of Charon in the John Wick franchise, who is a concierge for The Continental Hotel which is a "safe zone" for John Wick in the franchise. Reddick has appeared in the previous two John Wick films and given that he survives John Wick: Chapter 4, Reddick will likely continue to show up as an ally to Reeves' Wick (as well as an occasional dog sitter for the assassin).
Best known for his work on the critically acclaimed HBO series, The Wire, Reddick has had a few more TV appearances, including HBO's Oz, Lost, Law & Order, Quantum Break, Fringe. Reddick has also appeared in a handful number of movies, including Jonah Hex, Old Boy and Angel Has Fallen. Lance has also lent his voice for Alan Rails on a Rick & Morty episode titled "Vindicators 3: The Return of Worldender" and has done voice work for other video games and animated shows, including Duck Tales, Castlevania, and Paradise PD.
Keanu Reeves Came To Meet Reddick On His Own Birthday!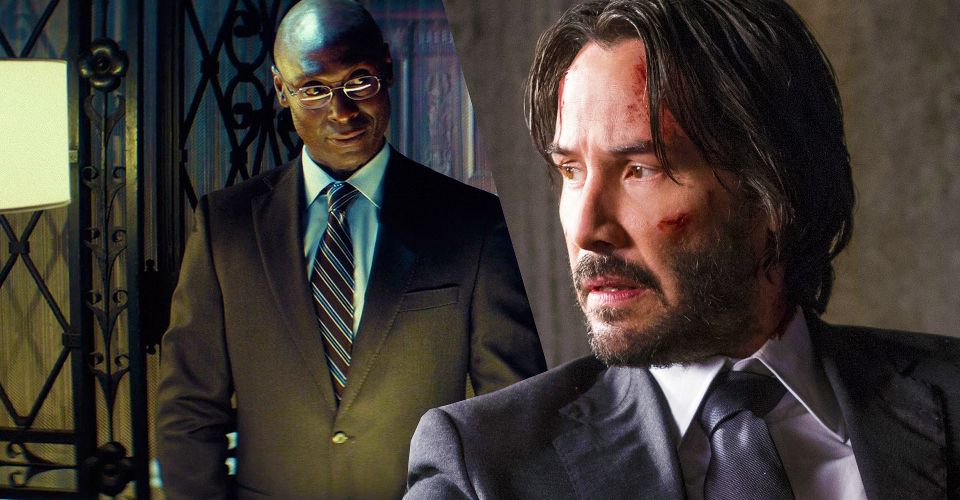 While filming the most recent John Wick film, Reddick came up with a story while talking to Uproxx about Reeves lining up with prior tales about his character. As per Reddick, he showed up for his first day on the sequel, which also happened to be Reeves' birthday. Reeves wasn't in the scene that Reddick was Filming, but Reeves came to the set with his girlfriend, anyway.
She told Reddick that when she asked Keanu what he'd like to do for his own birthday, he said that he wanted to go see Lance Reddick, even coming up with a thoughtful gift. Here's what Reddick said:
He'd never done this before but he wrote me a note thanking me for what I brought to the character in these movies. And he wanted to give the note to me. I'll never forget it. I'm going to cry now.
Apart from the John Wick series, Reddick will also play Albert Wesker in Resident Evil on Netflix. Reddick recently completed work on the Amazon series, Bosch, and is also providing the voice of Thomas Wayne in the Batman Unburied podcast series. Along with John Wick: Chapter 4, the actor will star in Danny DeVito's St. Sebastian in 2022.
Reeves' reputation as a caring, thoughtful, and generous soul is the stuff of legends, as there are multiple tales of it throughout his career. Co-star after co-star continues to tell tales of Reeves' humble spirit, from Sandra Bullock to Will Smith to Priyanka Chopra Jonas and beyond – the stories of his goodness look endless. Keanu Reeves is as talented as he is nice, and his fanbase has grown vividly in the past few years, with movies like John Wick solidifying him as a household name – a trend that will promisingly continue once John Wick: Chapter 4 hits the theaters on May 27 next year.