Marvel has a habit of introducing new cosmic heroes or villains who get billed as the most powerful in the universe. But when it comes to all-powerful weapons, then Marvel gets tight lipped. Most people know the Infinity Gems to be the most powerful Marvel weapon. But all that might change with the All-Black Necrosword.
What Is The All-Black Necrosword?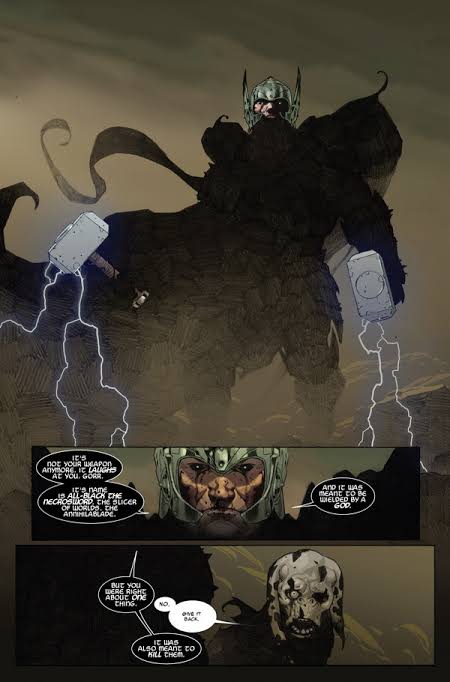 The Infinity Stones have been playing a less prominent role in Marvel stories owing to their widespread use in the comics and MCU movies. But the All-Black Necrosword has been popping up in some surprising Marvel Universe corners.
Introduced in Jason Aaron and Esad Ribic's Thor: God of Thunder #2, readers came to know about the origin of the All-Black Necrosword in Donny cates and Ryan Stegman's Venom #4.
It was forged by symbiote god Knull with the blood of a celestial space god. The All-Black got christened as the Necrosword and the Godslayer after Knull's pantheon spanning massacre. The symbiote sword then went to Gorr who came to be known as the God Butcher. Gorr's goal was to use the sword to house a Godbomb which would destroy all deities across time and reality. Luckily Thor was able to intercept the plan and he ultimately cast the weapon into a black hole so that it couldn't be used again.
Who Has Wielded The All-Black Necrosword?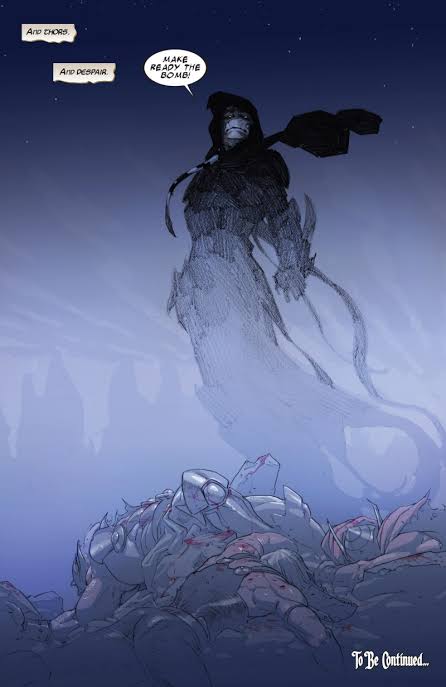 But such powerful objects don't go without a owner for long. The sword was then picked up in one of Marvel's futures. Galactus came across the weapon when Thor tried to use it against him. Ultimately Galactus did get the weapon and transformed into the Butcher of Worlds from the Devourer of Worlds. From then on the sword has been used by Ego the Living Planet and Loki. Loki declared himself the All-Butcher and became more of a threat to his Asgardian brother than ever before.
The sword hasn't been confined to just Thor comics either. It has been a central figure in Absolute Carnage since it turned out that the All-Black is actually the original symbiote. With such a history and a formidable list of powerful wielders, the All-Black Necrosword is quickly becoming one of Marvel's most sought after weapons.
To know more about the birth of the All-Black Necrosword, click on the video below: