American actress and best-selling author Demi Moore has always influenced many around her, she is one of the stars who's known for her timeless beauty. However, her gentle token of love for her pet pooch had brought her criticism from the fans. The actress debuted in an opera in 1981's General Hospital and kept working until she got her breakthrough in 1990's Ghost, which was the highest-grossing film of that year. Though her career took a downturn from a few films that she starred in, due to being commercially unsuccessfully however she rose from that by starring in supporting roles in films like Rough Night, and Charlie's Angels: Full Throttle, among many others.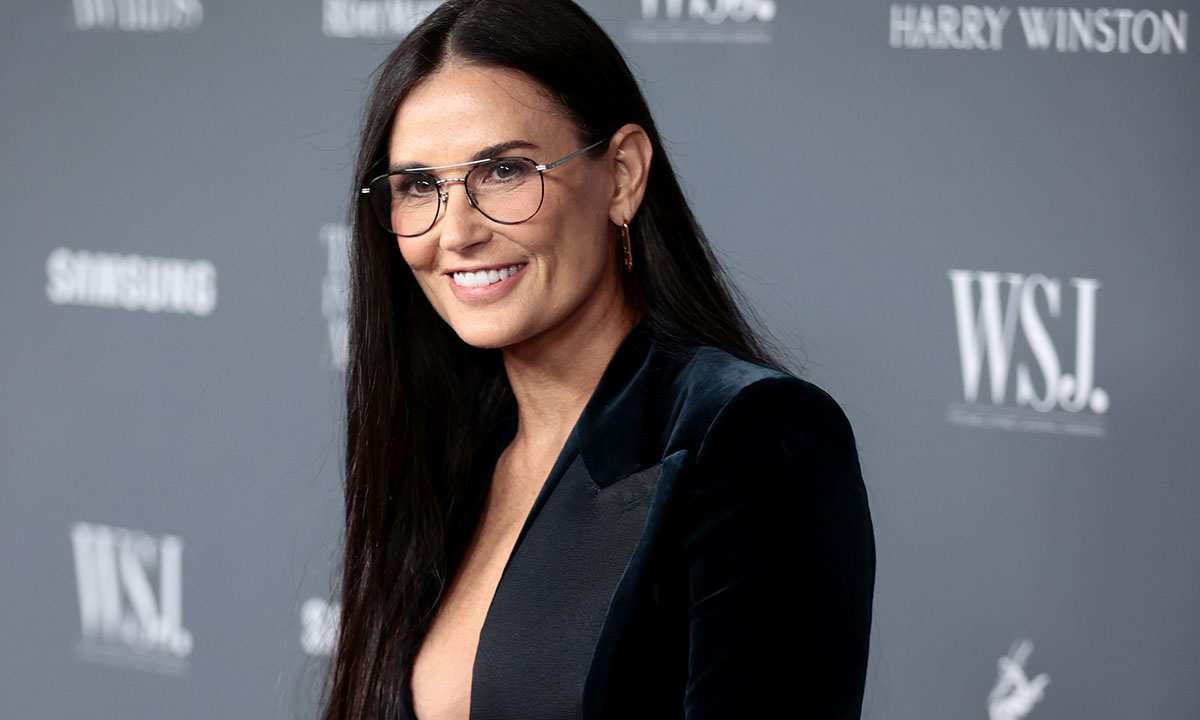 Also Read: Demi Moore Models New 'Playful' Andie Swimwear Collection: 'Women Don't Want to Look Matronly'
The actress recently published a photo on Instagram along with her pet dog, Pilaf, inside the Louvre which is situated in Paris, France. However, this offended many fans because of its strict No-Animal Policy.
Demi Moore Broke The No Animal Policy, Bringing Her Pet Pilaf To Louvre Museum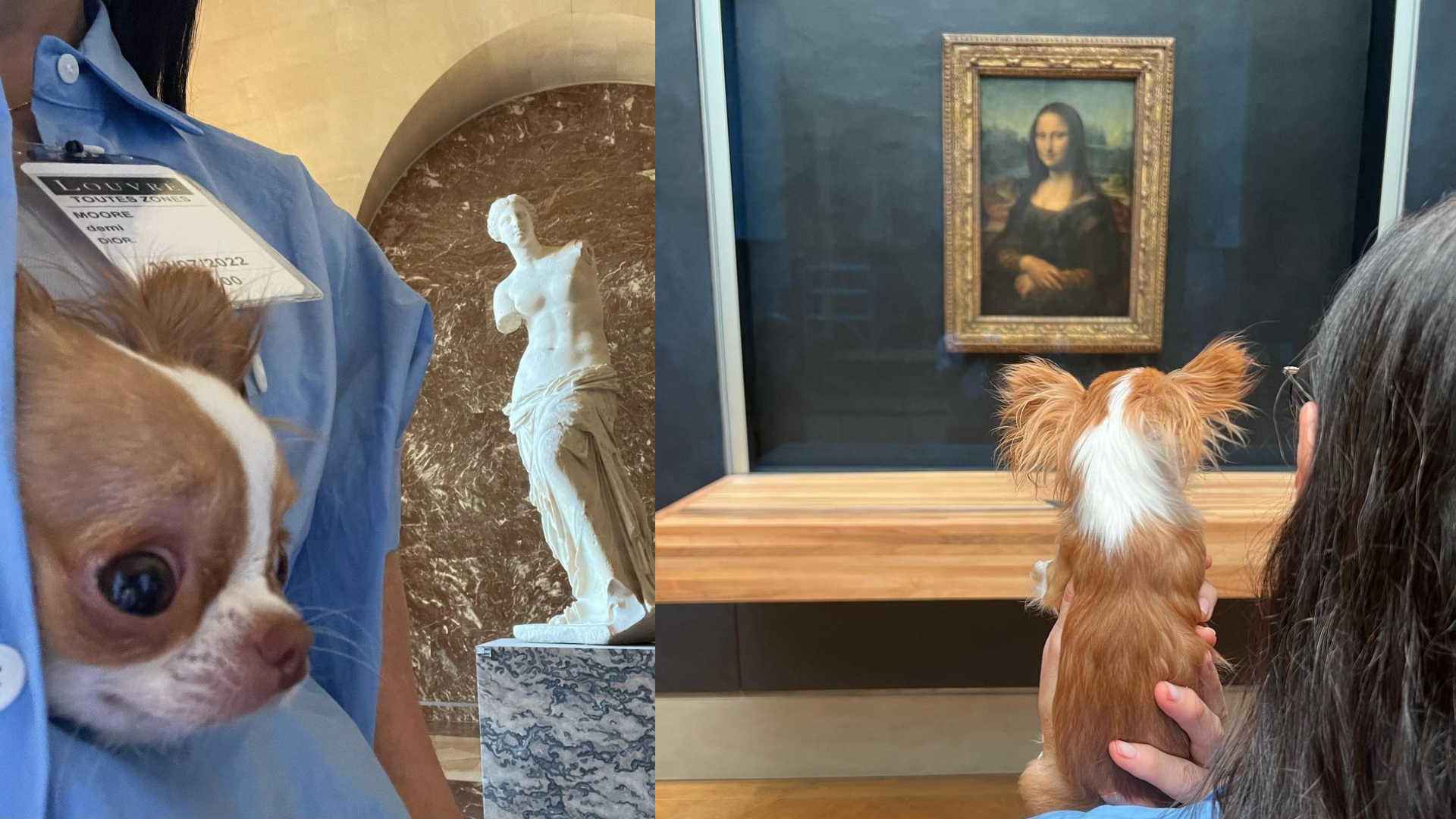 Also Read: Eternals– Producer Nate Moore Teases Plans For Avengers 5
Demi Moore shared an Instagram post captioning "Pilaf takes the Louvre," alongside pictures of her visit to the Paris gallery with Pilaf, her pet dog. The 59-year-old Hollywood star was standing in front of Leonardo da Vinci's Mona Lisa painting along with her pet pooch and was later spotted admiring the iconic Venus de Milo sculpture. From the picture, Pilaf was seen half visible, enjoying the view from the shirt of the star. For the unversed, Louvre has a strict guideline prohibiting animals from being brought inside the building, except guide and assistance dogs.
Also Read: Will Smith's David Letterman Interview Is Cringe at Its Finest
She was spending some of her summer holidays in Europe, which is why she made sure to visit the famous Louvre museum. It is a historic landmark in Paris that has some renowned pieces of art including the Mona Lisa and the Venus de Milo from the old times.
Fans Outraged By Demi Moore's act of Bringing Her Pet Inside The Louvre Museum
Also Read: Celebs Who Left Hollywood To Be Better Parents
Though Moore had a good time with her Pilaf during the visit to Louvre Museum, many fans were outraged by the pictures that were uploaded by the Hollywood actress. They spoke against Moore's actions and shared their opinions on the same.
Check out the tweets below.
Rules do not apply to the Nomenklatura

— Joemama's Free Press (@Joemama75) July 16, 2022
This is what real privilege looks like

— John Moloney (@JohnMoloney19) July 16, 2022
I took my dog to Home Depot once.

— Professor Booty (@erotic_squirrel) July 16, 2022
Well ya…. she's rich and famous… why wouldn't she be allowed to bring her dog in?

— Claudius Joelius (@Buildingtrouble) July 16, 2022
Of course. Rules don't apply to the entitled class.

— Billy Baroo (@WVMcGrath) July 16, 2022
Also Read: Celebs That Hate Will Smith
Moore and her dog have a strong bonding as the actress is known for taking her pet everywhere, as the duo was recently spotted attending the 2022 French Open.