Joe Rogan is an American UFC commentator, comedian, and actor. He also hosts a podcast by the name of The Joe Rogan Experience. In a recent event, the CEO and founder of Facebook and Meta platforms appeared as a guest on the podcast. Mark Zuckerberg did not get too loose but instead talked about his liking of Martial Arts, and opened up about his lifestyle and his physical activities a bit.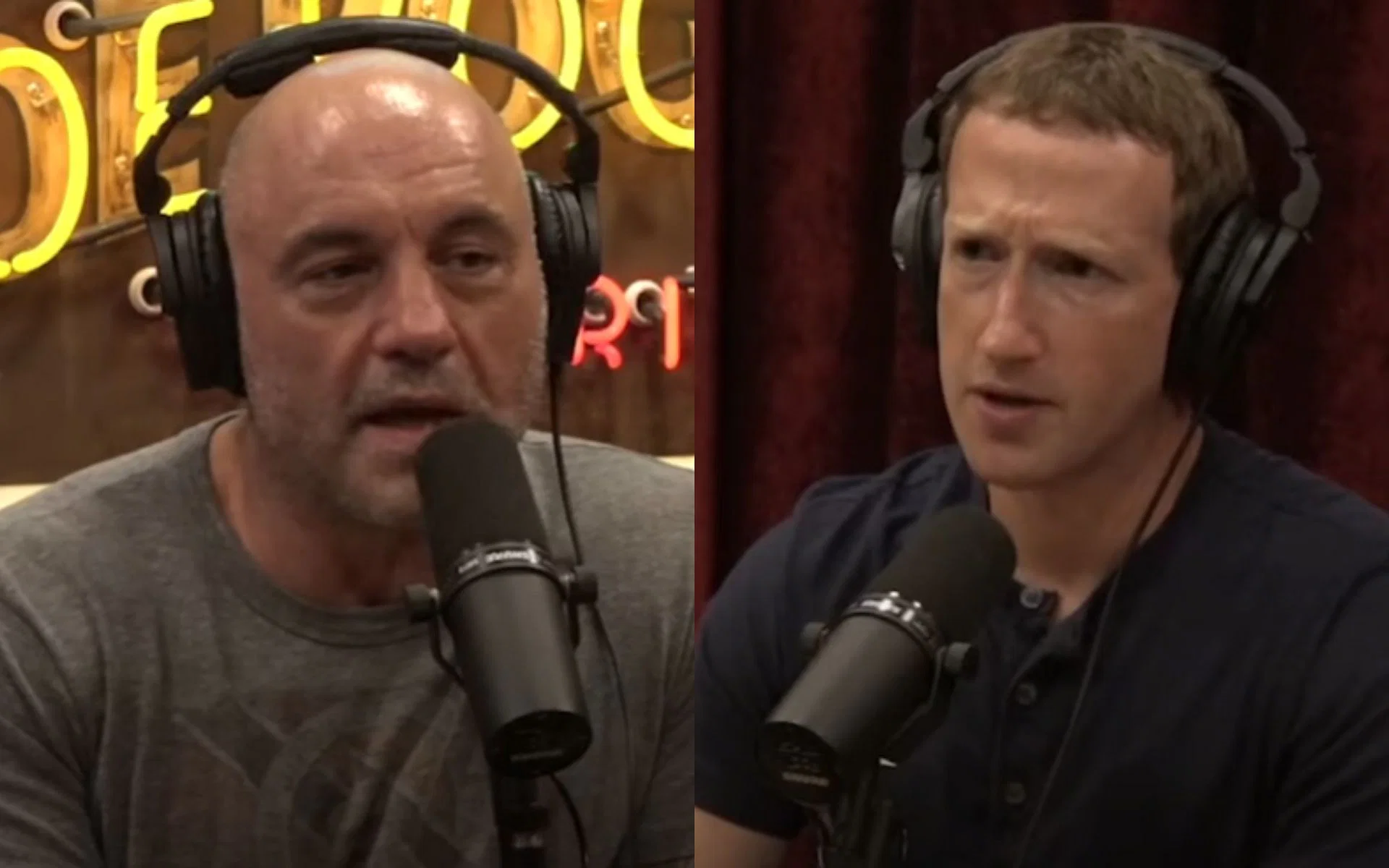 Also read: "The hypocrisy is egregious in this country": Joe Rogan Goes Ballistic Against VP Kamala Harris
Mark Zuckerberg Reveals his Futuristic Ideas on The Podcast
As the podcast progressed, the Facebook CEO revealed one of his futuristic ideas. Mark Zuckerberg talked about Augmented Reality glasses. He mentions an example where if you're in a meeting, a message would pop up right at the corner of your glasses and you can't respond to it by pulling out your phone because that would be rude. So, instead of pulling out your phone and replying you can just make a discreet motion and the device would respond by itself to the message.
Also read: "Rogan is billions and billions of views ahead of her": Meghan Markle Still Hasn't Done Enough to Win Over the Critics
Joe Rogan for one instantly labeled the new tech as a "massive distraction."
Joe Rogan Surprises the Facebook CEO after he points out an Obvious Problem
After Zuckerberg revealed his revolutionary tech idea, Rogan instantly shut him down by pointing out an obvious flaw with the tech. He said, "people are already distracted by their phones," as it is. Now, imagine with these glasses, you get a message while you're talking to someone. The other person wouldn't even know that you aren't listening to them and you're just typing out your thoughts without even pulling out your phone. Rogan pointed out that the emotional connection between people is gonna suffer because of this.
Also read: "That little American hussy he's hooked up with": Joe Rogan Once Predicted Prince Harry Would Turn Meghan Markle Into A Kardashian
Fans were quick to respond to the podcast. One user said, "This is why I love Joe Rogan. It doesn't matter who you are he will state the obvious and call out bullshit." The reply of the UFC commentator just left Zuckerberg speechless. Though he tried to recover from this, he failed miserably. Zuckerberg knew that Rogan's point was valid.
Joe Rogan recently appreciated Mark Zuckerberg after the CEO uploaded a video of him sparring with a 27-year-old fighter.
Source: Youtube