For many, taking up a hobby is a bit too time and resource-intensive.
You may like to write or draw but your current engagements would force you not to follow your passion.
You may like bird watching or skiing or fishing – and yet our mundane and boring lives are the shackles that bind us to things we really don't want to be a part of.
This Malaysian Artist named Wire Hon intends to prove you wrong.
His photographic skills contain a stroke of sheer genius.
Using only his smartphone's camera and some clever and cunning camera tricks, he brings to life some of the best photographic works available online.
His Instagram page says everybody needs a hobby. Well Mr. Hon if everybody was as talented as you, the world would have been a much better place.
Hon basically uses Marvel and DC Characters for his pictures. They are some of the most ingenious works we have ever seen.
We are all praises for it because Wire Hon truly deserves recognition and acknowledgment.
He has outdone several professional-level photographers with his work using the most minimal of resources at his disposal. Not many could achieve so much with so little the way Wire Hon has.
Who knew a play of perspective could give rise to such stunning images!!
Wire Hon really has taken a lot of time and effort to hone his skills.
With the current global lockdown situation, who knows what else he could come up with. There's so much he can do within the comfort of his home.
We really hope he manages to create some other stellar works of art like the images posted below.
Some of the pictures below are how Hon has captured the essence. Some will show you his tricks up close. But all of them will make you laugh and shout at the same time.
Wire Hon has a bright future in photography. These images captured by him prove it beyond the shadow of a doubt.
The screenplay of these images is also pretty amazing. Most of the time his wife and children participate in is noble efforts to make us laugh.
Almost all his pictures incite a laughter riot. You instantly know how he might have clicked these pictures.
Wire Hon will make you think – have we been using our time productively within our homes like he is? Or are we lacking something? How does this guy do it!!!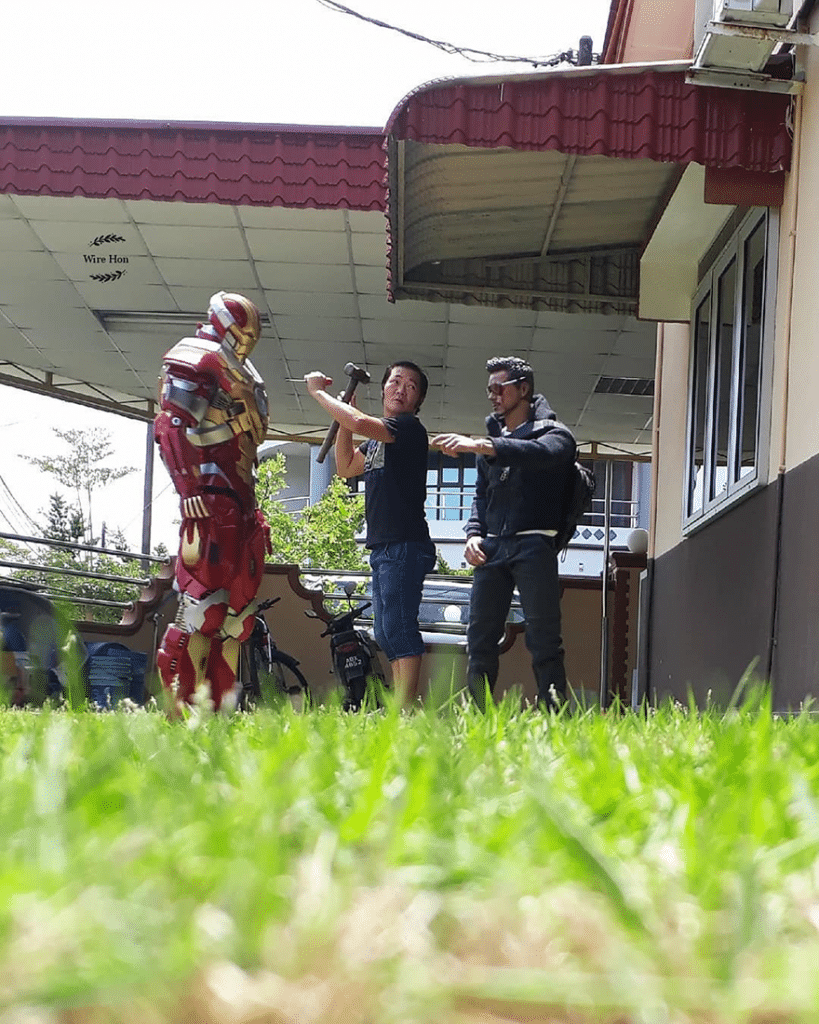 Source: Wire Hon