Famous comedian Dave Chapelle gets in trouble for his jokes once again! David Khari Chappelle is a stand-up comedian and actor from the United States. His satirical comedy sketch show – Chappelle's Show is well renowned. The show continued until the comic left in the middle of the third season's filming. Following a break, Dave Chappelle resumed touring the country doing stand-up comedy. However, it seems that his relationship with the stand-up comedy may be in danger of getting canceled as well.
Comedian Dave Chappelle fumbles his words yet again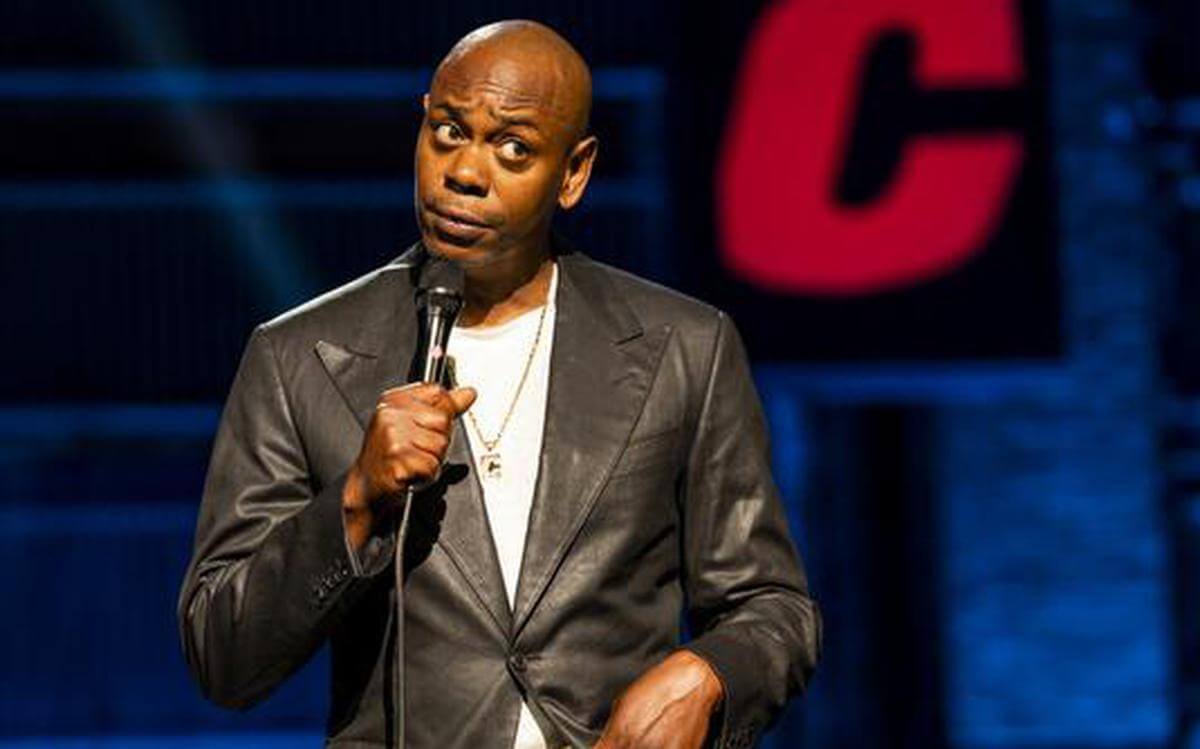 Dave Chappelle, the comedian, has been caught in a vicious circle of anti-cancel-culture standup humor for a number of years. Over the course of six Netflix specials, Dave Chappelle has defended himself against what he perceives as progressive attempts to have his explosive comedy canceled, all the while making fun of the queer and transgender communities and the Me Too movement and generally amplifying the offensive jokes and reactionary politics that sparked the initial backlash.
Also Read: Fans Call Dave Chappelle 'Despicable Hypocrite' For Buying Land After Blocking Affordable Housing During Nationwide Housing Crisis
Dave Chappelle keeps ignoring that words have power
Again courting controversy, Dave Chappelle made comments that were viewed as homophobic and transphobic. When one of his gigs in Minneapolis had to be moved to a different location due to protests from the public, the problem recently had a snowball effect. The comic joined Chris Rock and Kevin Hart during a performance in New York City yesterday where he made a surprise appearance. This was due to following criticism from the public, a performance in Minneapolis had to be moved to a different location as he referred to the demonstrators as "transgender lunatics."
Also Read: 'What's in a Name?': Netflix Releases Controversial Dave Chappelle Video Where He Bashes Transphobia Critics, Fans Say 'Netflix Will Do Anything For Views'
Cancel culture is out to get the comedian for his jokes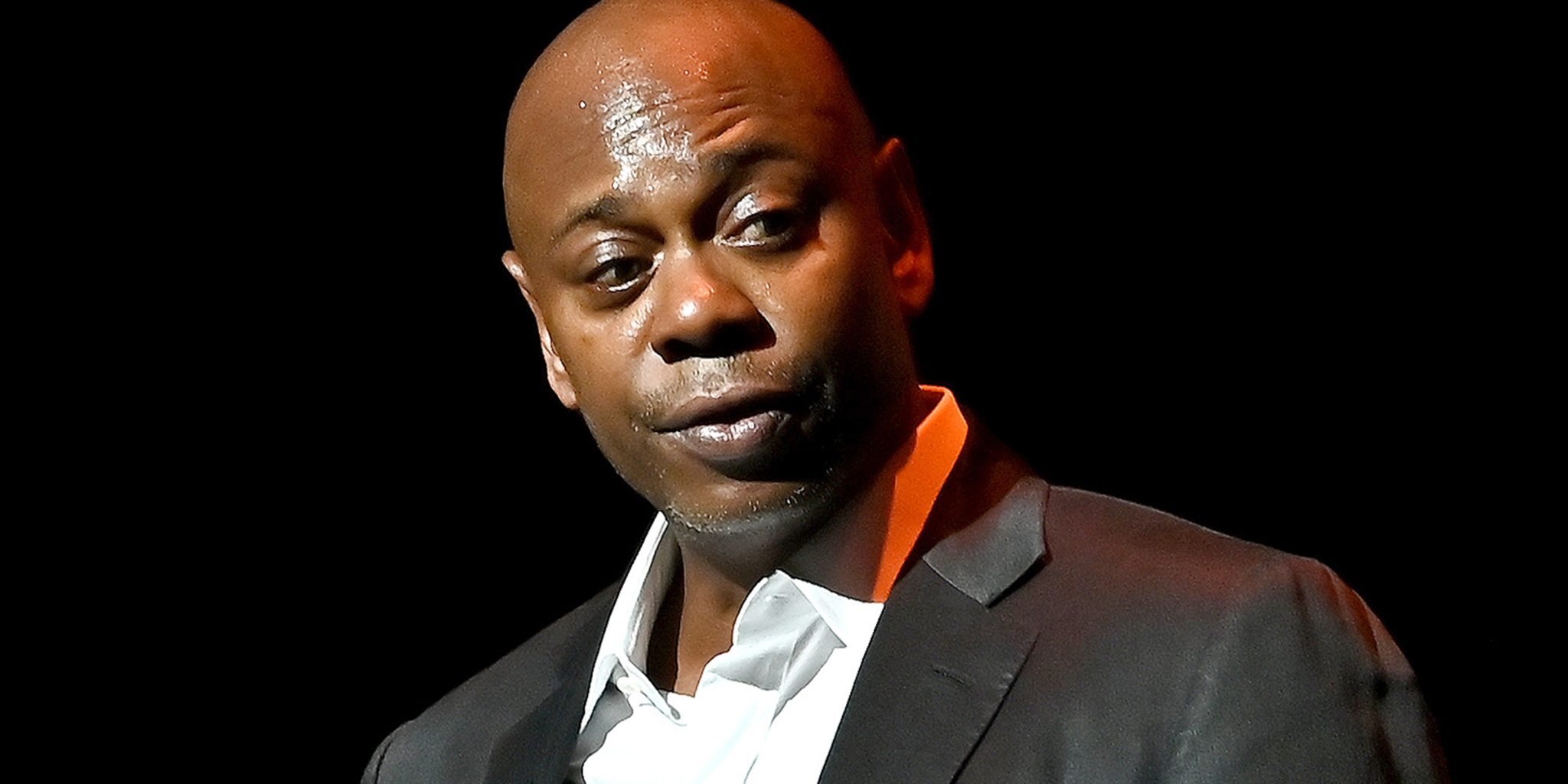 Obviously, it does not take long for the famous cancel culture to catch up to the comic's antics. Multiple tweets disregard his only defense which would be that all his jokes are just for the pure purpose of comedy. In contrast, other tweets address the virus and attempt to educate Twitter of all platforms about what it really does. Needless to say, connecting the LGBTQ+ community to an actual virus that harms people is not something that should be joked about.
Now comedians like Dave Chappelle are making it explicit and directly calling monkeypox a "gay disease." This is a catastrophic failure of public health messaging that will result in discrimination and violence.

— Alejandra Caraballo (@Esqueer_) July 23, 2022
One of the problems in falling down the hate rabbit hole is it consumes you.https://t.co/i0woTbfJVI

— Shea Coffey (@SheaChristie3) July 25, 2022
We are literally living in the 80's with super influential people calling monkey pox "the gay disease." So yeah I would say it's absolutely justified for Dave Chappelle to be made uncomfortable as he continues his transphobic and now homophobic rants that he claims is "comedy."

— 🏳️‍⚧️🏳️‍🌈🌹✨Jacqueline the woke moralist✨ (@KaoticLeftist) July 24, 2022
Yes, Dave Chappelle is grotesquely transphobic. But let's not forget that he *also* made a bunch of jokes defending Bill Cosby.

— Lux "Ask Me About Self-Managed Abortion" Alptraum (@LuxAlptraum) July 24, 2022
Dr Walensky: this quote was outrageously irresponsible. Conservatives obsess abt "groomers" & Dave Chappelle calls monkeypox a "gay disease."

Many people assumed this quote meant gay people have spread monkeypox through sex with children. Is that true?https://t.co/crTmd2F82W pic.twitter.com/lBEhZyNiAn

— Jeff Johnston (@koeselitz) July 24, 2022
seems like hes trying hard to cancel himself by calling monkeypox a gay disease

— 🔮 Oracle of Obama 🔮 (@jryangolden) July 24, 2022
Dave "Monkeypox is a Gay Disease" Chapelle. Ooof. There's no coming back from that. https://t.co/672ftxIsUX

— Cani Terrae (@CaniTerrae) July 24, 2022
Chappelle was attacked while performing at the Hollywood Bowl in May. According to a Page Six report, the spectator who assaulted him had a replica gun with a genuine knife inside of it. The attacker was identified as 23-year-old Isaiah Lee. As a part of the Netflix is a Joke event, Chappelle was giving a performance there. Some might call the comic brave while others may have other disheartening words for a description. In any case, he may have a lot to answer about if he even gets a chance to justify himself.
Source: News18
Also Read: 'So You Hate Free Speech?': Dave Chappelle Fans Up in Arms After First Avenue Cancels Minneapolis Show, Ask If This Qualifies as 'Artistic Freedom'