Kim Kardashian, the famous celebrity known for a variety of reasons listing as far from a model to an entrepreneur. Needless to mention, Kim Kardashian has made a name for herself within the fashion industry. Among the number of companies that the Kardashian family runs, one of them happens to be SKKN.
Kim Kardashian's skincare brand SKKN
A cleanser, toner, exfoliator, face cream, eye cream, hyaluronic acid serum, vitamin C8 serum, oil drops, and night oil are all parts of this nine-step skin care regimen. The brand was inspired by Kardashian's psoriasis diagnosis, claims the website.
Kim Kardashian, the fashion model and one of the stars of Keeping Up With The Kardashians, has been accused of "greenwashing" on TikTok, which refers to her promotion of the goods as being more "sustainable" than they actually are. The website claims that they are made of "eco-friendly" materials, but it doesn't fully disclose the exact ingredients used to make the bottles, making it impossible for us to verify this. However, since every bottle is refillable, you won't need to buy a brand-new one when it runs dry. According to the brand's website, the refillable are packaged in compostable kraft bags and produced from recycled materials.
Also Read: 'Instagram Targeting Teens is Grotesque': Thousands of Influencers Rally Behind Kim Kardashian's 'Stop Copying TikTok' Warcry, Threaten to Leave Platform
SKKN is not worth the money according to a medical expert
With an MBBS in medicine, Dr. Vanita Rattan identifies herself as a cosmetic formulator. Despite not being a doctor or esthetician, she considers herself an expert on hyperpigmentation and has her own skincare company. Eight of the nine goods launched on June 21, 2022, are reviewed in the TikTok uploaded to her account "@drvanitarattan"; the ninth product, SKKN's Hyaluronic Acid Serum, which bills itself as "a daily water shot for the skin" is left out.
She states whether she likes it or not, explains the useful ingredients, discusses the cost, and directs viewers to goods that would merely perform better at a lower cost.
Comparing it to the Cetaphil cleanser she stated, which is a staggering 20 oz for only $13.25 on Amazon, this 4 oz cleanser, which weighs in at $43, is incredibly pricey. According to her, the eye cream is comparable to the face cream but includes peptides, an active component that is absent from the face cream.
Dr. Vanita Rattan continues to list the other products in a similar fashion within the video.
Also Read: 'She should worry about polluting the planet': Kylie Jenner Gets Slammed For Criticizing Instagram, Fans Ask How About Stop Using Private Jets?
The power of fame shadows natural skincare alternatives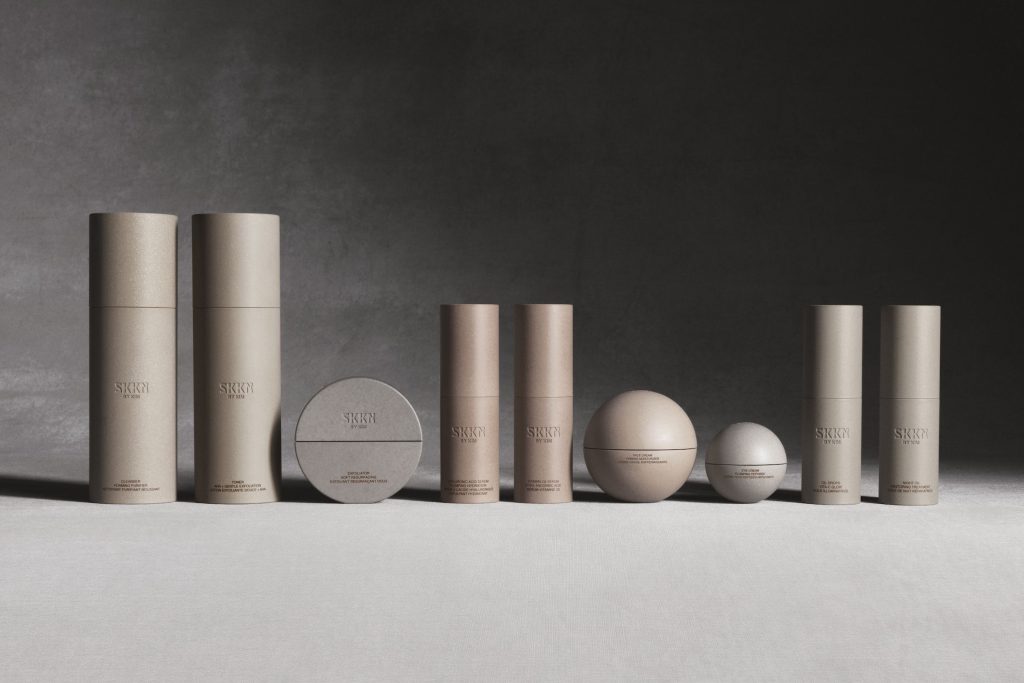 After leading a lifestyle built around appearances, it seems that Kim Kardashian has not recognized her target audience for her skincare products. These products, no matter how much value they could be sold at, if they cannot perform their functions equally or better than their competitors, will never see a profit.
In the end, it appears that the SKKN by Kim K products only performs halfway decently for almost four times the typical price of skin care products now on the market.
There are a lot of skincare brands that offer more for less, not only for the customer but the environment as well. Animal cruelty and natural ingredients go a long way for local brands to even get a chance to be seen by international markets. However, it only takes Kim Kardashian a blink of an eye to get where a lot of good-natured companies wish to be. To see all that potential being wasted is ultimately a shame.
Source: YourTango
Also Read: 'Her Family Fights For Global Warming': Fans Point Their Gun Towards Kim Kardashian After Kylie Jenner's Insensitive Private Jet Flaunt, Claim Her Carbon Footprint Feeds A Small Nation