Kim Kardashian and Kanye West's history is known to everybody. From being lovers to now exes, their journey had served as much drama one could ever get from any couple. The duo has always been in the headlines for their divorce proceedings and their different opinions that involved their four children, North, South, Psalm, and Chicago. However, this had gone much worse due to the latter's anti-semitic remarks.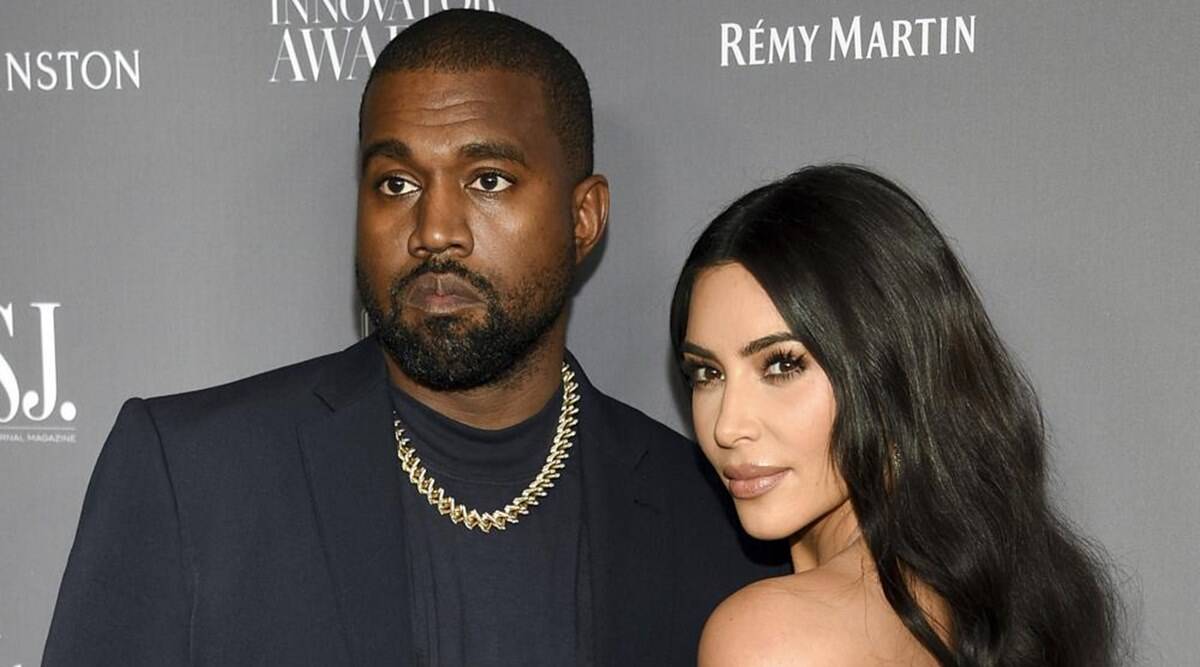 Also Read: After Pete Davidson Breakup, Has Kim Kardashian Found Her New Boyfriend in Metallica's Frontman James Hetfield?
After the remarks from her former husband, the SKIMS founder was spotted dining with her friend, Ivanka Trump which might be another Kardashian stunt given the timeline of the recent happenings.
Kim Kardashian Met With Ivanka Trump
Also Read: Did Kanye West Hint His Life is Under Threat After Viral Rant? Controversial Rapper Has a 'Final' Message For Kim Kardashian and Kids
As per the reports by TMZ, on Sunday, the 42-year-old Kim Kardashian was recently spotted with Ivanka Trump, the first daughter of Donald Trump, the 45th president of the United States from 2017 to 2021. Her recent outing came amid the major backlash her ex-husband Kanye West is facing for his anti-Semitic remarks.
The outlet reported that the duo spent over three hours before leaving the Polo Lounge at the Beverly Hills Hotel. Though it's not clear whether their meetup was a casual dinner or a business meeting.
An insider at the restaurant at one point reported that the SKIMS founder was deeply concerned about West's recent remarks. She is concerned as her kids might hear their father's opinions which might have an impact on them especially when they have Jewish cousins.
The fact that Ivanka Trump is Jewish as she converted before marrying her Jewish husband, Jared Kushner, it might be possible that the mother of four is seeking advice from her friend. However, netizens pointed out that seeking help from someone who would not be a part of the January 6 United States Capitol attack would be a better option. 
January 6 US Capitol Attack
Last year on January 6, Donald Trump's supporters attacked the Capitol Building in Washington, D.C. after his defeat in the 2020 presidential election. It happened to prevent the peaceful transfer of power to formalize the victory of President-elect Joe Biden.
According to the House select committee investigating the incident, the attack was the culmination of a seven-part plan by the former president to overturn the election.
As per the reports, five people died in the event. Not just that, many people were injured in the incident including 138 police officers. Four officers who responded to the attack died by suicide within seven months.
Fans Slamming The SKIMS Founder For The Recent Meeting With Ivanka Trump
Also Read: Did Kim Kardashian Amass Her $1.8B Fortune Through Sheer Dumb Luck? Here's How the 42 Year Old Influencer Became One of the Richest Women On the Planet
Kim K and Ivanka Trump had known each other for quite a long as both of them are friends with Paris Hilton. The 42-year-old socialite after her meet-up with her friend released her first statement on the recent controversy.
She wrote on Twitter, "Hate speech is never OK or excusable, I stand together with the Jewish community and call on the terrible violence and hateful rhetoric towards them to come to an immediate end."
However, Twitter users slammed her by sharing their opinions on the same.
kim kardashian is one of the most loathsome people in the world and you'll never convince me otherwise https://t.co/FLDyNUWhvU

— Marisa Kabas (@MarisaKabas) October 24, 2022
when your ex-husband does an antisemitism might i suggest hanging with a jew who wasn't part of january 6th

— Marisa Kabas (@MarisaKabas) October 24, 2022
The Kardashians are disgusting. Full stop.

— Eric Slater (@ericsslater) October 24, 2022
This whole family needs to be cancelled they perpetuate terrible body insecurities, aren't transparent about all the work done, the photoshop etc, they blow up our news feeds burying real news daily, they are billionaires for doing nothing – most toxic family in the world!

— goddessladypetite | MUSE🪞Provocateur (@GoddessLadyP) October 24, 2022
The kardashian family is no different than the Trump family. Opportunistic liars.

— Dark pandora (@Lizbeth91077) October 24, 2022
Their outing came amid the recent remarks West made. He is facing backlash for stating, "death con 3 On JEWISH PEOPLE." He also refused to be canceled and stood by his statement, which has caused lots of uproars with the celebrities coming forward to speak out against his hate speech.
Source: TMZ