As the controversial brawl is bringing a new update every day, a recent claim by Amber Heard's legal team alleged Johnny Depp of using Amber Heard's n*ude photos. As the trial ended in June, Johnny Depp was deemed victorious while Amber Heard had to still face backlash from the fans. Reportedly, the pre-trial court documents have unraveled details that never made it to the 6 week-long courtroom drama. 
Read More, In Petty Tit for Tat Move, Heard Counter-Claims She Lost $50M in Movie Projects After Depp's Lawyers Blame Heard for Massive Financial Losses
Documents during the controversial trial of Amber Heard and Johnny Depp 
Also read, 'How Can You Even Have The Nerve To Defend An Abuser?': Johnny Depp Fans Fight Back Heard Fans After Alleged Leaks Go Viral, Claim They Are Gaslighting To Suppress Evidence
More than 6,000 pages of pre-trial documents were unsealed that showed the claims from both parties that they tried to submit as evidence but ultimately didn't get approved during the trial. The main highlight of the document that is making the headlines, is Johnny Depp reportedly tried to use some photos of Amber Heard as evidence in the trial. Later Heard's legal team commented the movie was "inappropriate and irrelevant"
The legal team of the Aquaman actress also added that Amber's n*de images as well as her past as an exotic dancer happened years before she met the Pirates of the Caribbean actor Johnny Depp. The team later claimed that "Johnny was attempting to frivolously and maliciously suggest or imply that amber was at one time an escort".
Netizens' reaction to the news of Johnny Depp allegedly using Amber Heard's photos
Read More, 'Fate Has a Cruel Sense of Humor': Depp Fans Unearthing Sealed Documents Reveal Disgusting S*x Chats With Minors With Marilyn Manson, Heard Stans Convinced He's Going Down
As the news got over the internet, the users reacted and were left shocked. It took quite some time for the netizens to get over the previous comments made during the trial, but the recent comments have added more fire to the controversial celebrity court trial. 
A user said, "My God, this will never end!" while referring to the trial having more to offer. Another user supported Johnny Depp and said, "I'm so glad that he's finally rid of her". A user commented and concluded by saying, "The audio evidence was IRREFUTABLE. Amber admitted repeatedly to abusing Johnny. End of story." 
Comments by the Aquaman actress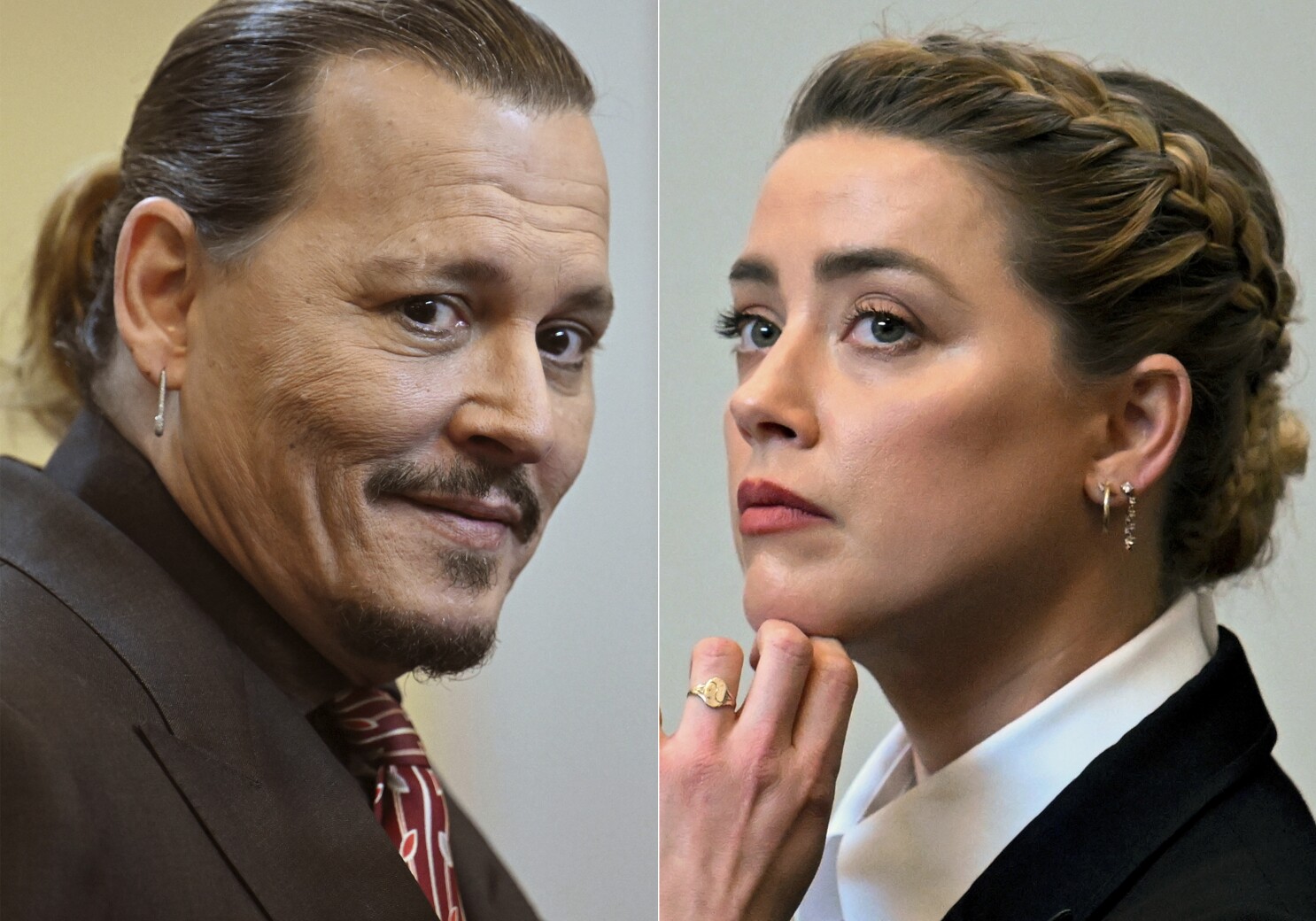 Also read, 'Are We Supposed To Feel Sorry For Her?': Depp Fans Blast Heard After Legal Team Proves Targeted Online Hate Campaign Against Her During Defamation Trial
In the documents, Amber Heard reportedly mentioned Johnny Depp's erectile dysfunction and while referring to her statement, a user said, "Well she tried to submit information about his erectile dysfunction and is continuing the media circus, so…" As there were various outlets reporting on Amber Heard's bankruptcy, seems like the controversial trial has more news to unravel. 
Amber Heard will be seen next year in Aquaman and The Lost Kingdom slated to release on 17 March 2023
Source: Entertainment Tonight