2019 has proved and popularized many young and raw talents. Be it memes, edits or music every field has flourished more than we could ever imagine. We see memes and video edits all over twitter and youtube every day, but only some catch our eye. One such stunning and eye-catching Trailer edit was the Thor: Ragnarok trailer in the new Wonder Woman 1984 style. With the breathtaking Taika Waiti visuals and a splendid score from Mark Mothersbaugh, the original trailer was perfect. Yet this edit in the Wonder Woman 1984 style with the remixed version of New order's "Blue Monday" is a step more than perfect.
The More than perfect trailer :
Kudos to the creator and owner of the Youtube channel EMM for creating this trailer of Thor: Ragnarok trailer in the new Wonder Woman 1984 style. The internet went crazy over Wonder Woman 1984 and used the trailer shots, dialogues, and the soundtrack. The trend that caught off fast was replacing other trailers with the Wonder Woman trailer's soundtrack. The Thor Trailer was stunning to watch with the visuals and the soundtrack blending to give us a wholesome treat. The other popular movie trailer edit was the recently released trailer of Black Widow.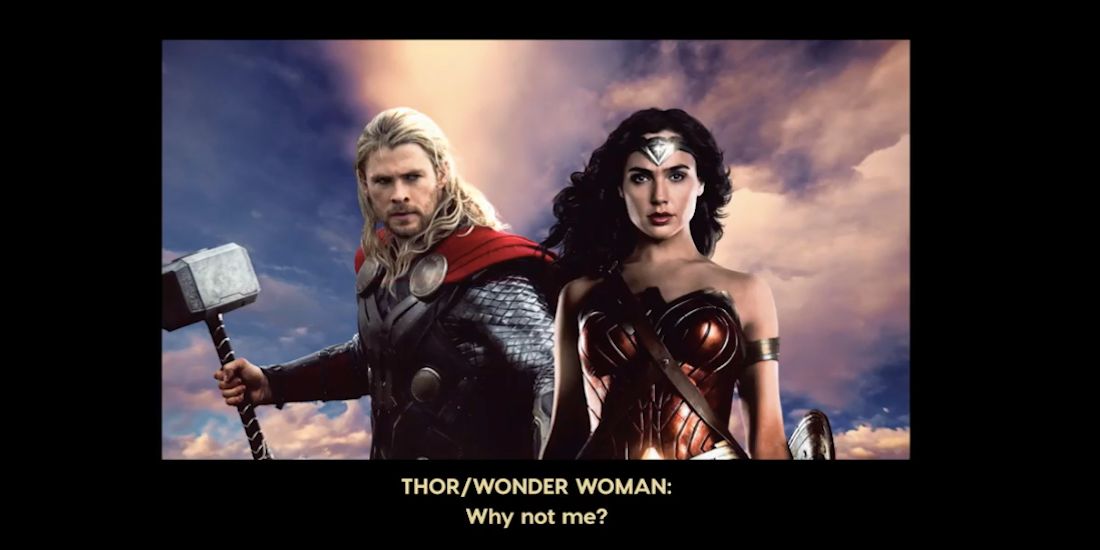 The Movie:
Orchestrated by heavy 1980's tones the movie is set way back in 1984. The first official trailer was released is the 2019 Comic-Con Experience (CCXP) in Brazil. The trailer was introduced by the star Gal Gadot and the director Patty Jenkins before releasing it and also live streaming it on twitter. Thanks to the soundtrack "Blue Monday" since the trailer was released fans can't stop talking and tweeting about it. The movie hits the theatre on June 5, 2020, but it will surely be worth the wait as the plot is still unrecoverable even after the trailer.
The Soundtrack:
An instrumental remix of the song "Blue Monday" by the band New Order released in 1983 has resurrected to lift the spirits of this brand new movie. Featured in the album Power, Corruption and Lies album the song seems to go hand in hand to every aspect of the film.  This synth-pop song is rumoured that it will be featured in the movie.
 Source: comicbook