James Cameron-directed Titanic is one of the Hollywood epics that received significant critical and commercial success. The movie was released in theatres on December 19, 1997, and was the most expensive movie ever made at that time. This movie was the first to reach the billion-dollar mark and went on to become the highest-grossing movie of all time that rolled out for several months internationally. It was replaced by James Cameron's Avatar and now Marvel's Avengers: Endgame, is number one.
Also Read: Oscar-Nominated Movies That Have Plot Holes as Big as Amber Heard's Legal Defense
Based on the actual incident of the RMS Titanic in 1912, Titanic revolves around the story of Rose DeWitt Bukater (Kate Winslet), an aristocrat woman of young age who travels with her fiancé, Cal Hockley (Billy Zane), and her mother, Ruth (Frances Fisher), gets involved with Jack Dawson (Leonardo DiCaprio), a poor artist. He got to travel on the ship through his luck from poker. They both developed love interests in each other and defended their relationship. Though, their love story was incomplete and ended in tragedy with Jack becoming one of the victims of The sinking ship while Rose survives.
Titanic Re-Releasing On Valentine's Day
Also Read: Greatest Movie Scenes That Were Actually Improvised
This year will mark the 25th anniversary of the movie. To celebrate this, a remastered version will be available in cinemas in 3D 4K HDR and high-frame-rate, with Disney releasing the movie on an international level starting February 10, 2023, according to the reports shared by Deadline. While Paramount has also acquired the domestic rights and will soon set the dates.
Though, This is not the first re-release as The film was released for the second time in 2012, and returned to the big screen again in 2017 due to its' 20th anniversary.
Titanic's Amazing Record That No MCU Movie Could Ever Break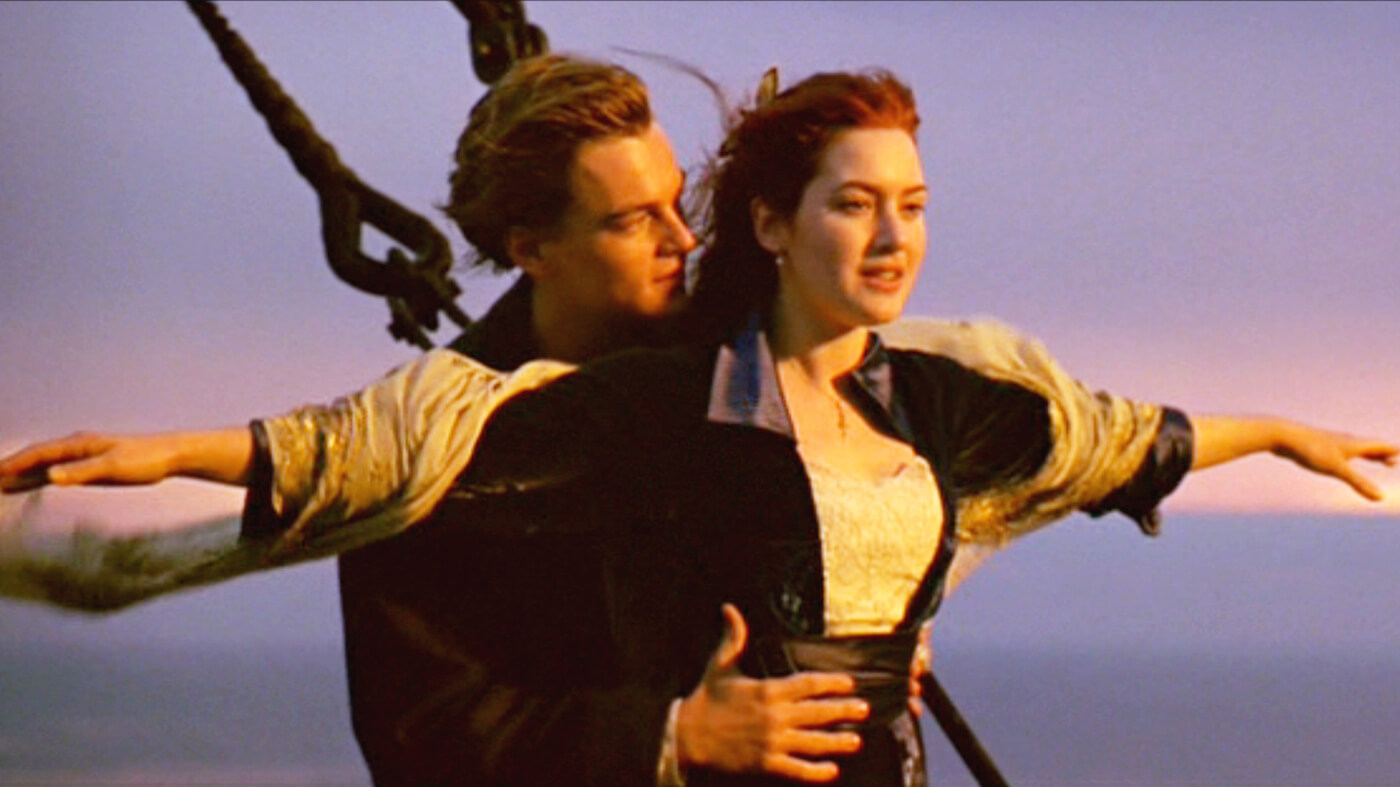 Also Read: How These A-list Hollywood Stars Have Changed Since Their Debut
The 1997 movie broke many records when it came to the theatres, though with time, these records were either matched or surpassed. However, the movie still possesses an incredible record that no MCU movie could ever break. This movie is the only one that was still in theaters when it came out on home video.
This has usually been a case that movies stay in theaters for about four weeks depending on their performance and other factors, which might extend or reduce. when the theaters' timeline gets over, it usually takes around three to four months to release it on home media, however, this hadn't been the case with James Cameron's 1997 film. It was released in theaters and stayed for almost 10 months, closing on October 1st, 1998. Though, this never hindered the movie to release on home media. It finally came out on VHS on September 1, 1998.
The movie still has this record to this day which is kinda hard to beat. After the pandemic hit the world, the home release has changed quite a lot with many studios now releasing their movies either directly on the streaming platform, simultaneously in theaters and streaming platforms, or waiting around 40 days before releasing them on streaming.
Titanic's re-mastered version will release starting February 10, 2023.