Season 3 of Titans has made it clear that Dick Grayson's destiny lies away from being Nightwing. It is understandable that he needed to leave "Robin" and grow away from the shadows of Batman aka Bruce Wayne.
The latest episode of Titan's deadly alliance hinted at a new and better Batman is coming once Dick takes down the Scarecrow.
Dick's foreshadowing as Batman is heavy especially when Gar/ Beast Boy turned into a bat and used other bats to drop Nightwing into the Lazarus Pit after the mob killed him. It's similar to many Dark Knight origin stories with bats swirling around Bruce and in this scenario, Dick rose up with a new persona.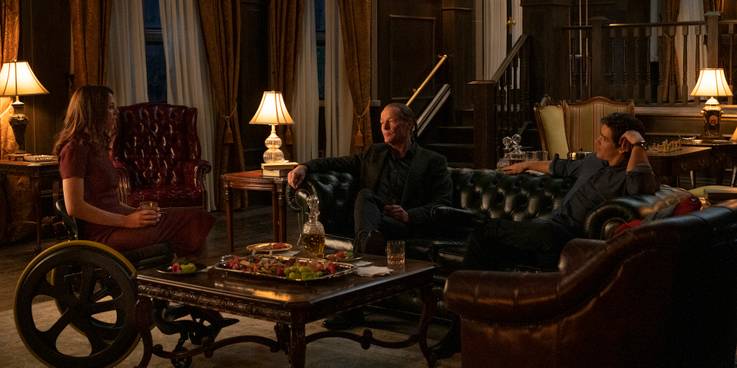 The same does show when the "resurrected" leader meets Jason! But rather than retaliating with violence or trying to manipulate him with any sort of fear, Dick's calmer and coming from a place of truth, empathy, and compassion. He admits that Jason won't become a Titan again but they can come together to undo their past mistakes and save the city.
This scene does suggest that Dick's ready to take a chance to trust Jason and embrace a new beginning even if it means to later succeed Bruce as Batman. Bruce finally has handed off his mantle to his adopted son and it looks like that for the very first time, Dick is at peace and ready for the big step.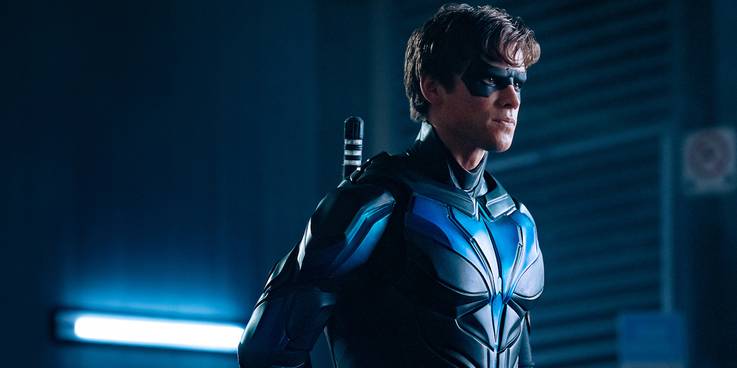 Dick even sent Raven and Beast Boy to find Donna and even told them that she can now lead them which links to what Lydia of the Amazons had said. Donna was prompted as a future leader and so reconciling these things, it seems as if Dick has geared up to become Gotham's protector and he is even setting up Wonder Girl to be his go-to person. And it makes sense since Tim Drake also looks up to Donna as she commands the respect of the others.
This step would free Dick from the burden to step in Bruce's legacy and he is also ready to use the gifts Bruce never offered his family.
Source: CBR.com