Warner Bros and the DC Universe have released a new thrilling outline for Titans- Season 2 which brings the appearance of AKA Deathstroke as the horrible villains who tears their team apart.
Deathstroke's appearance in season 2
The previous series showed that Trigon had successfully corrupted all of the Titans but couldn't corrupt Beast Boy and Raven. But this new season seems to be like that they overcome Trigon's corruption meaningfully. The rest of the season will be continued with the gesture of this and includes the heroic Titans tower along with all the characters who are trying to come back to a normal life.  When Deathstroke arrives in season 2, the position of this marvelous team is threatened. 
Fans are really excited to see Deathstroke in Titans 2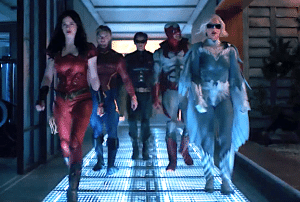 So, Titans is coming back with a season 2 and one of the big aspects of season 2 that we already know about is- Deathstroke being one of the main villains alongside his children. It was announced that Actor Esai Morales will be portraying a Slade Wilson AKA Deathstroke. Titans was first launched last September and completed the season in December. This season got pretty good reviews from fans and very positive opinions about this as well. Actually it was kind of mixed on the show but fans were saying that they were interested to see how the characters were going to portray the whole Deathstroke arch and stuff since fans were seeing it in so many as a different animated stuff and it was shown on arrow as well. 
Do you want to watch the breathtaking trailer?
Source: Comicbook, HeroicHollywood