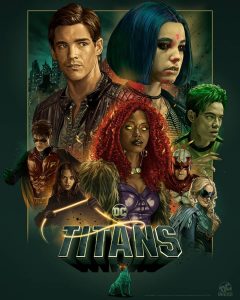 Deathstroke. He is the DC Comics super villain, mercenary and assassin who serve as the archenemy of the Teen Titans. He is faced off with some of DC's biggest heroes- Batman, Green Arrow, and Wonder Woman. His strength, skills, abilities, and confidence are so great that he does not even hide the fact he only has one eye.
Esai Morales, excited about his role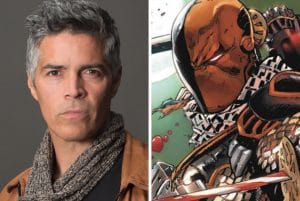 In the upcoming web television series season 2 of the Titans, Esai Morales will be playing the role of the formidable DC villain- Deathstroke aka Slade Joseph Wilson. The actor is excited about his role and took to social media to share with fans how honoured he felt to be playing the fan-favorite villain.
 "I am both thrilled and honored to inhabit the character and supersuit of Slade Wilson/Deathstroke," Morales advised followers on Facebook (by way of GWW). "I am having the time of my life in the role for a variety of reasons but mostly because he's just such a badass and very much willing and able to take on all comers to protect his family and his reputation at his craft. Thank you all for such a warm and lovely welcome. I can't wait to see what you think."
Children of Deathstroke to be in Season 2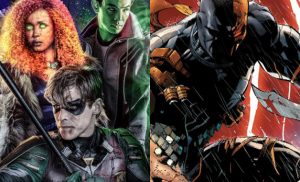 Season 2 of the Titans will feature his children as well, and will reference a long back story between his family and the Titans. Greg Walker, the producer also explained that the team's history would inform many of the events of the season, teasing that a prior interaction with Deathstroke will put him in their crosshairs once again when the Titans reunite. That will likely inform a theme that has been dominant in a lot of Deathstroke comics since the Rebirth era began: his deeply damaged and damaging relationship with his children.
"That's one we're the most interested in writing, and I think it's in the Wolfman, Perez work too," Walker explained. "At first it would be teenagers rebelling against their families, and then having to… at some point you can't define yourself, or you can no longer define yourself as being against your family, you just want a family of your own and then how do you deal with that? So the challenges and pressures of wanting a family and keeping it together are a big themes for this season."
The first episode of the Titans- TRIGON is due on 6 September; the second episode – ROSE, on 13 September.
Sources: ComicBook