Meghan Markle and Prince Harry splashed all over the media after releasing a teaser for their docuseries. Netflix's new docuseries Harry & Meghan is filled with inside footage and never-before-seen photos as we witnessed the glimpses in the official teaser of the series. Numerous royal insiders have expressed opposition to the docuseries as the docuseries can put the royal family in trouble.
The couple's bombshell interview with Oprah Winfrey last year brought prince Harry to the spotlight again due to his statement, "those Brits need to learn a lesson." The Duke of Sussex slammed all accusations made over his interview last year and said this report is inaccurate.
Also Read: "Worse than the royals can imagine": Meghan Markle and Prince Harry's Netflix Documentary is Expected to be Utterly Explosive and Damaging for the Royal Family
Prince Harry Breaks Silence On His Statement During Made 2021 Interview
In the wake of the Duke and the Duchess of Sussex's separation from the British royal family in 2020 when they stepped down from royal duties, there have been quite a few exchanges between the royals and the former royal couple involved, both of which do not agree with one another.
In a statement released ahead of his 2021 bombshell chat with Oprah Winfrey, Prince Harry has denounced reports that he said to a friend that "those Brits need to learn a lesson."
According to Harry and Meghan Markle's spokesperson, accusing him "who spent ten years serving his country" is an "attempted distraction" since he "never speaks ill of the British people."
The spokesperson said,
"This story is riddled with inaccuracies, not least of which is a quote erroneously attributed to Prince Harry."

"To accuse a man who spent ten years serving his country of wanting to teach that same country a lesson is an attempted distraction and an unfortunate and predictable tabloid strategy. To pit him against his country is shameful and manipulative, especially when Prince Harry has never spoken ill of the British public."
The global press secretary for the Duke and Duchess of Sussex reports that "this is a baseless hit piece masquerading as journalism.'"
Also, in their conversation with Oprah Winfrey, Harry and Markle accused the Royal Family of racism and ignored Markle's pleas for help when she was suicidal.
Following Prince William and Kate Middleton's recent three-day tour of Boston, where they attended the Earthshot Prize Awards, this story and response should be no surprise. Before the trip, a palace source said the Prince and Princess of Wales wouldn't be distracted by other things because the tour coincided with Harry and Markle's Netflix docuseries.
Also Read: "They got nervous after the Queen's funeral": Netflix Reportedly Bullied Meghan Markle and Prince Harry to Release their Documentary Trailer Amid Kate Middleton's US Visit
Netflix Docuseries Could Smear The Royal Family, Prince William Says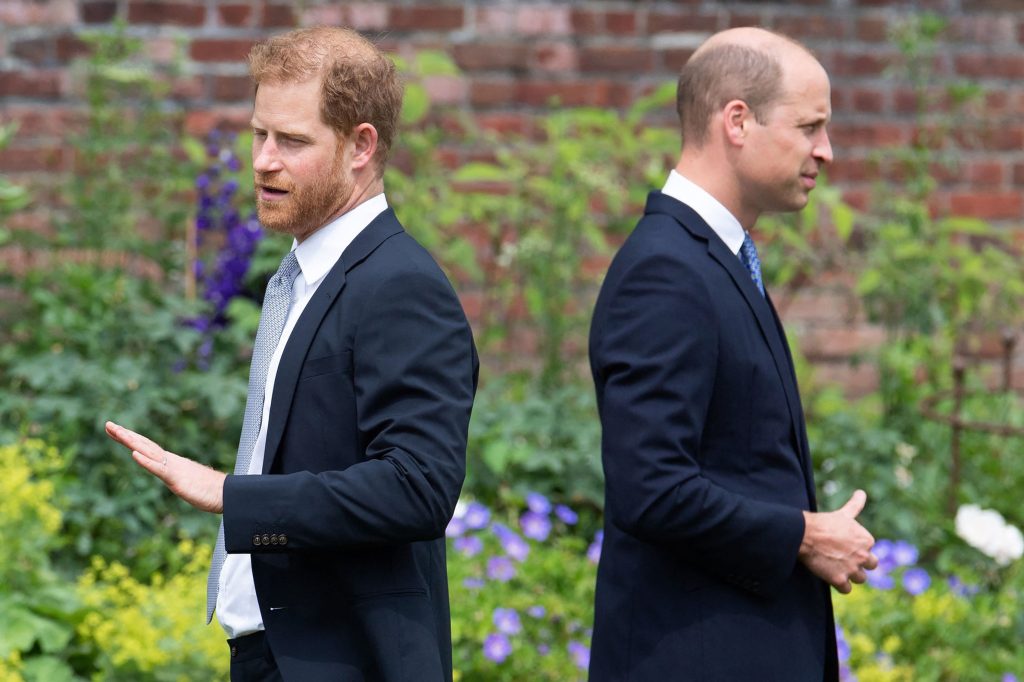 According to a source, Prince William will respond to Prince Harry and Meghan Markle if they make false allegations about the Royal Family through their docuseries. In Netflix's upcoming £88 million docuseries Harry & Meghan, which will air on December 8, there is a rumor that serious allegations will be made against The Firm. In response to anything they deem inaccurate, senior aides have been asked to watch the series closely and respond firmly.
According to sources, Prince William is growing weary of the old royal mantra of "never complain, never explain" and will personally urge Harry to "back off" if false or misleading information is contained in the series. According to reports, Palace officials will swiftly refute any dubious claims made in the new show in a briefing war.
As part of their meetings with senior politicians and hosting the Earthshot award ceremony in Boston, Harry and Markle have been accused of trying to sabotage William and Kate's high-profile trip to the US by releasing a one-minute teaser trailer for the documentary.
Also Read: "You're allowed to have the best time ever": Prince Harry Becomes Real-Life Superhero By Becoming Spider-Man For Military Kids Who Lost Their Parents Ahead of Controversial Netflix Documentary With Meghan Markle