Will Smith started his musical career as Fresh Prince and after winning a Grammy for his song, Parents Just Don't Understand, he landed the lead role in the 1990's sitcom Fresh Prince of Bel-Air. The sitcom ran from 1990 to 1996 for six seasons and gave a boost to his Hollywood career. The sitcom followed an African-American teenager who was sent to live with his aunt, uncle, and cousins in Bel-Air. Fresh Prince of Bel-Air's lead character was also almost based on Smith's real-life persona. The Men in Black star also earned two Golden Globe Award nominations for his work in the series.
However, not everyone was able to have the career boost as Will Smith after the 1990 sitcom. Janet Hubert, who played Vivian Banks in the popular sitcom for the first three seasons, claims that the show destroyed her career.
Read More: Odds Are Slim But Will Smith Is Still Eligible For Winning An Oscar Despite Chris Rock Oscars Slap
Janet Hubert Called Will Smith a Snotty-Nosed Punk
The 1990 sitcom Fresh Prince of Bel-Air launched the acting career of Will Smith. The show went on to be a classic and the lead star became one of the biggest A-listers in Hollywood. However, after her departure from the sitcom in 1993, Janet Hubert was unable to land another acting job.
Hubert played aunt Vivian Banks from 1990 to 1993 in the sitcom and left the show allegedly due to the new contract she was provided. After this Daphne Maxwell Reid joined the show and continued playing the character until the show concluded in 1996.
After her departure from the show, Smith talked about the New Eden actor in an interview with a radio station. He said that Hubert did not like the fact that he was cast as the lead of the show. "She said once, 'I've been in the business for 10 years and this snotty-nosed punk comes along and gets a show.' No matter what, to her, I'm just the Antichrist," the Bad Boys star said.
Janet Hubert also swore that she would never appear in a reunion of the show if it ever happens. However, attended the 30th anniversary of Fresh Prince of Bel-Air, where Hubert and Smith had a heart-to-heart conversation and both apologized to each other.
Will Smith and Janet Put an End to Their Feud
During the Fresh Prince of Bel-Air Reunion, Will Smith and Janet Hubert finally ended their feud after 27 years. Hubert revealed why she really left the show. "I was never fired, but the misconception was always put out there," she told Smith.
The Single Black Female actor shared that she was offered a new contract, which required her to work two months and two weeks of work and she was not allowed to work anywhere else. She further said, "So that meant my salary was cut. I had a new baby and a husband who was out of work, so I said no. I did not accept their offer."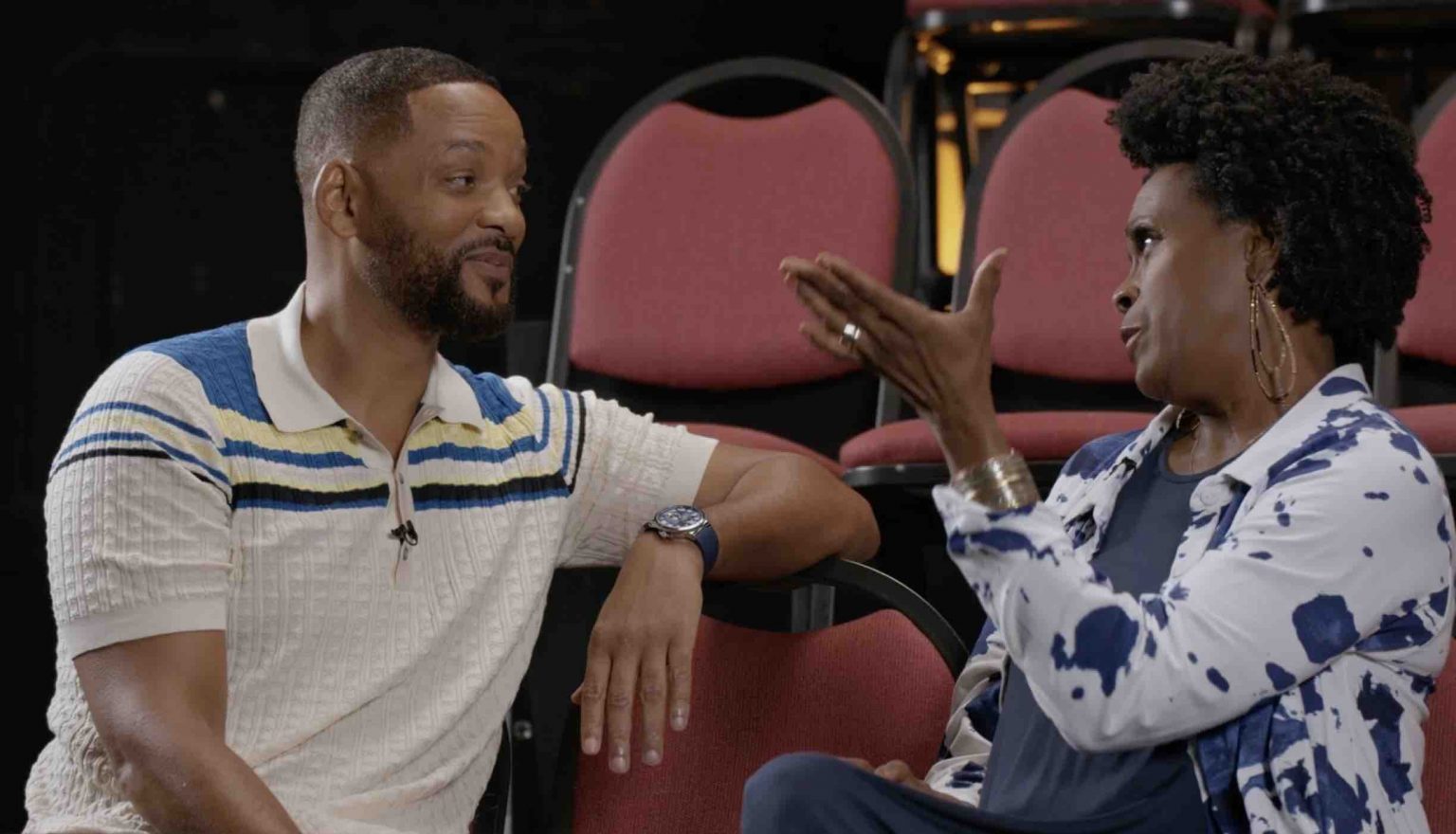 She also told the Hitch star that she was deeply hurt by his words for her after she left the show. Hubert claimed that his statements impacted her career as well. Will Smith apologized and shared that he felt like she hated him at the time.
"First of all, thank you for sharing that with me. I didn't know that, when I look back now it's obvious that you were having a hard time and I felt like you hated me," he said. They put their feud to rest during the reunion. Janet Hubert even celebrated his win at the 94th Academy Award and defended the Hancock star for slapping Chris Rock.
Read More: "She could not get over the look of the film and how it felt": Will Smith Claims Rihanna Loved His Movie 'Emancipation' Amidst Fan Backlash of 'Oscar-Bait' Slavery Movie to Win Back Academy Favors
Source: The Sun