Todd Phillips is more open to making a Joker sequel than ever before – but only on one condition. Batman's iconic nemesis debuted in 1940. Despite originally intended to be a one-off villain, editorial intervention allowed the character to survive and continually endure throughout the decades. As such, the character has been adapted multiple times across a variety of mediums. Though most notably voiced by Mark Hamill in animation and video games, he's been played to critical acclaim on the big screen by both Jack Nicholson in Tim Burton's Batman and Heath Ledger in The Dark Knight. The latter even went on to win a posthumous Oscar for his performance. He was also recently played, to lesser success, by Suicide Squad's Jared Leto, who tried to get Joker canceled.
Joker was a blockbuster at the boxoffice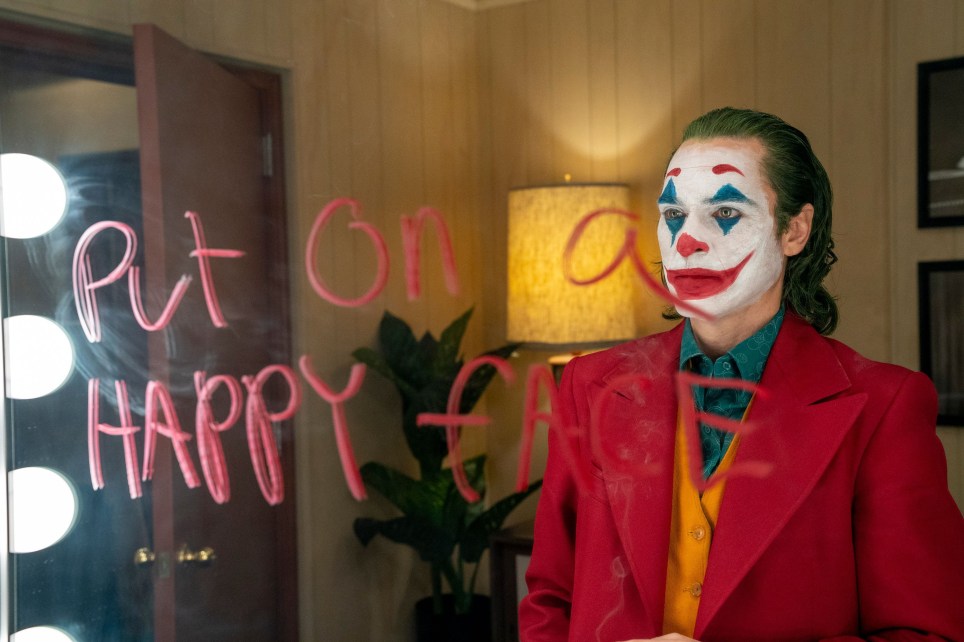 Directed by Phillips, Joker delved into R-rated territory for the first time with a wholly standalone origin story for the Clown Prince of Crime. Played by Joaquin Phoenix, Joker followed a struggling comedian named Arthur Fleck. After a lifetime of being abused and downtrodden, Fleck found himself developing a new persona and spiraling into madness. With Joker now on track to pass $1 billion at the box office, fans' initial skepticism regarding the premise was overridden by the trailers and then finished film itself. Even concerns that Joker would provoke copycat acts of violence from incel groups and members of the alt-right proved largely unfounded, with the majority of Joker fans content with recreating the iconic dance scene. Despite the film's ever-expanding success, however, it was unclear whether a sequel would ever be forthcoming.
Speaking with The Los Angeles Times, however, Phillips revealed that he is actually more open to a follow-up than previously believed. Phillips also co-wrote the Joker script with Scott Silver. In regards to future sequels, Phillips had only one very specific caveat. One that would no doubt allow him to retain the level of success that has seen Joker equally on track to potentially earn multiple Oscar nominations. Check out his full statement below:
"It couldn't just be this wild and crazy movie about the Clown Prince of Crime. It would have to have some thematic resonance in a similar way that Joker does. Because I think that's ultimately why the movie connected, it's what's going on underneath. So many movies are about the spark and this is about the powder. If you could capture that again in a real way, that would be interesting."
For his part, Phoenix is a lot more open to starring in a follow-up. Having turned in an acclaimed performance that unites even Joker's most passionate fans and fiercest detractors, Phoenix had a surprising amount of fun as Arthur Fleck. As such, he labeled the character "a dream role." And, even while filming Joker, he would ask Phillips when they would make a second film. Obviously, like Phillips, however, Phoenix's own commitment to returning would depend equally on the story.
Even if a Joker sequel did emerge, it's unlikely that Joker would ultimately crossover with The Batman. With Robert Pattinson taking over the cape and cowl from Ben Affleck, The Batman will return the character to his younger years and will feature a whole new cast – even in some previously established DCEU roles, such as Commissioner Gordon. As such, as much as some fans would love to see the two worlds collide, The Batman looks set to be every bit within its own continuity as Joker. Given the financial success of the standalone Joker movie, however, that might be a future worth pursuing for DC and Warner Bros. And, again, given that surprising success of Joker, the studio might not take as much convincing next time – should Phillips find his one condition met.
KEY RELEASE DATES
Birds of Prey (And the Fantabulous Emancipation of One Harley Quinn) (2020) release date: Feb 07, 2020
Wonder Woman 1984 (2020) release date: Jun 05, 2020
The Batman (2021) release date: Jun 25, 2021
The Suicide Squad (2021) release date: Aug 06, 2021
DC Super Pets (2022) release date: May 20, 2022
Aquaman 2 (2022) release date: Dec 16, 2022
Source: screenrant,  The Los Angeles Times