Tom Brady and Gisele Bündchen completed a four-hour "Parent Education and Family Stabilization" course before their divorce, which was announced on Friday, October 28. Divorcing and separating parents must complete this course according to the laws. Page Six obtained court documents showing that the NFL star, 45, completed the four-hour course on Tuesday, October 25, and his ex-wife, 42, finished on Wednesday, October 26.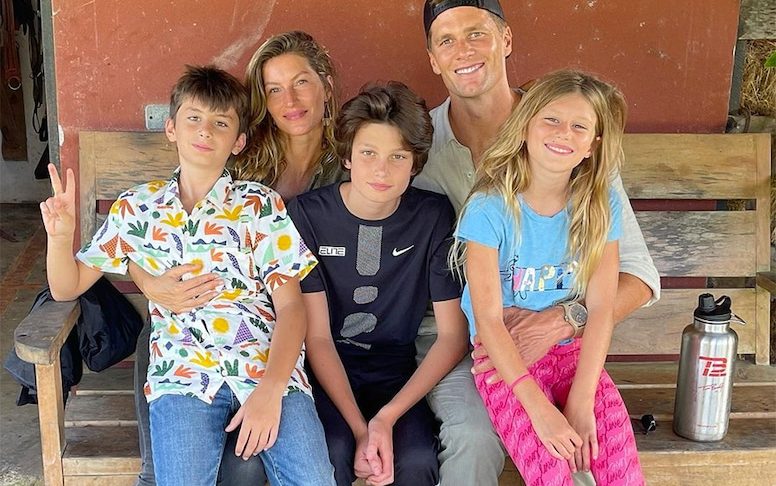 According to Gisele Bündchen's certificate, the class was "required." Also, the official divorce news has left fans convinced that Gisele Bündchen shaded the quarterback, and several fans weighed in on the couple's decision. The couple has two children: Benjamin, 12, and Vivian, 9. Additionally, the superstar quarterback has a 15-year-old son, Jack, with ex-girlfriend Bridget Moynahan.
Also Read: 'I wasn't looking for a relationship': Gisele Bundchen Claimed Tom Brady Blindsided Him With a Blind Date When She Wanted To Stay Single
Tom Brady And Gisele Bündchen Had To Take A 'Family Stabilization' Course before Divorce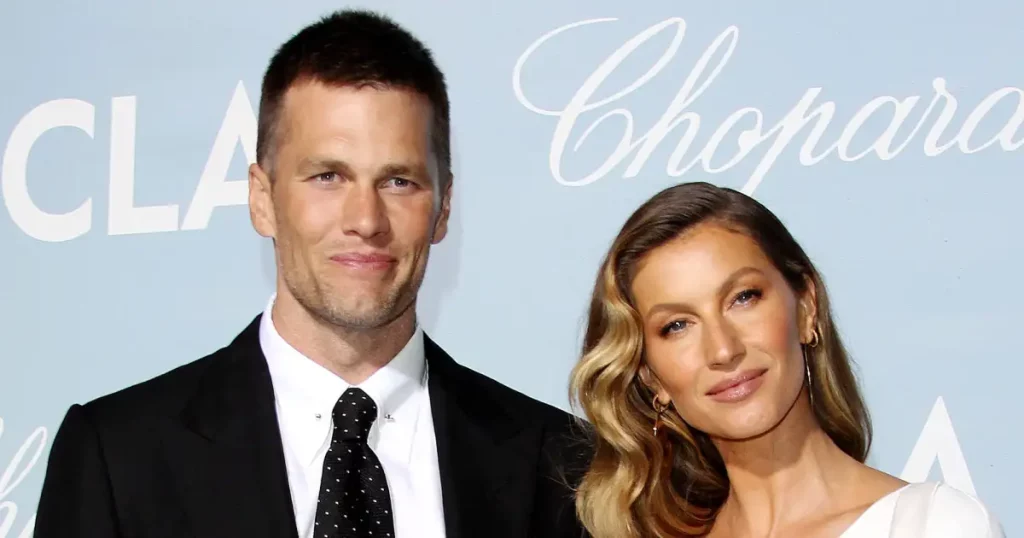 As required by Florida law, separating and divorcing parents must take the "Parent Education and Family Stabilization" course to educate, train, and assist them in understanding the impact divorce can have on their children. Following the law, Tom Brady and Gisele Bündchen had to take this four-hour Family Stabilization course before they could divorce.
According to court documents, Bündchen filed for divorce on Friday after 13 years of marriage, citing that the marriage was "irretrievably broken." Dissolution of the couple's marriage took place on Friday. According to the records, a confidential marital settlement agreement was also reached between the former couple. A divorce comes after weeks of speculation about the couple's marriage, which was reportedly strained after Brady reversed his decision to retire from football.
Also Read: 'My natural speed is about a 100 miles an hour': Gisele Bundchen Hinted She's a Control Freak – Was Tom Brady Unable To Keep Up With Her Demanding Nature?
Did Tom Brady Fail As A Father?
As soon as the divorce news broke, both parties posted their statements on social media. According to Bündchen's post, she emphasized her kids and put them a priority in her life. She also wrote that ending this marriage is never easy for them, but they will keep co-parenting to give love to their children forever.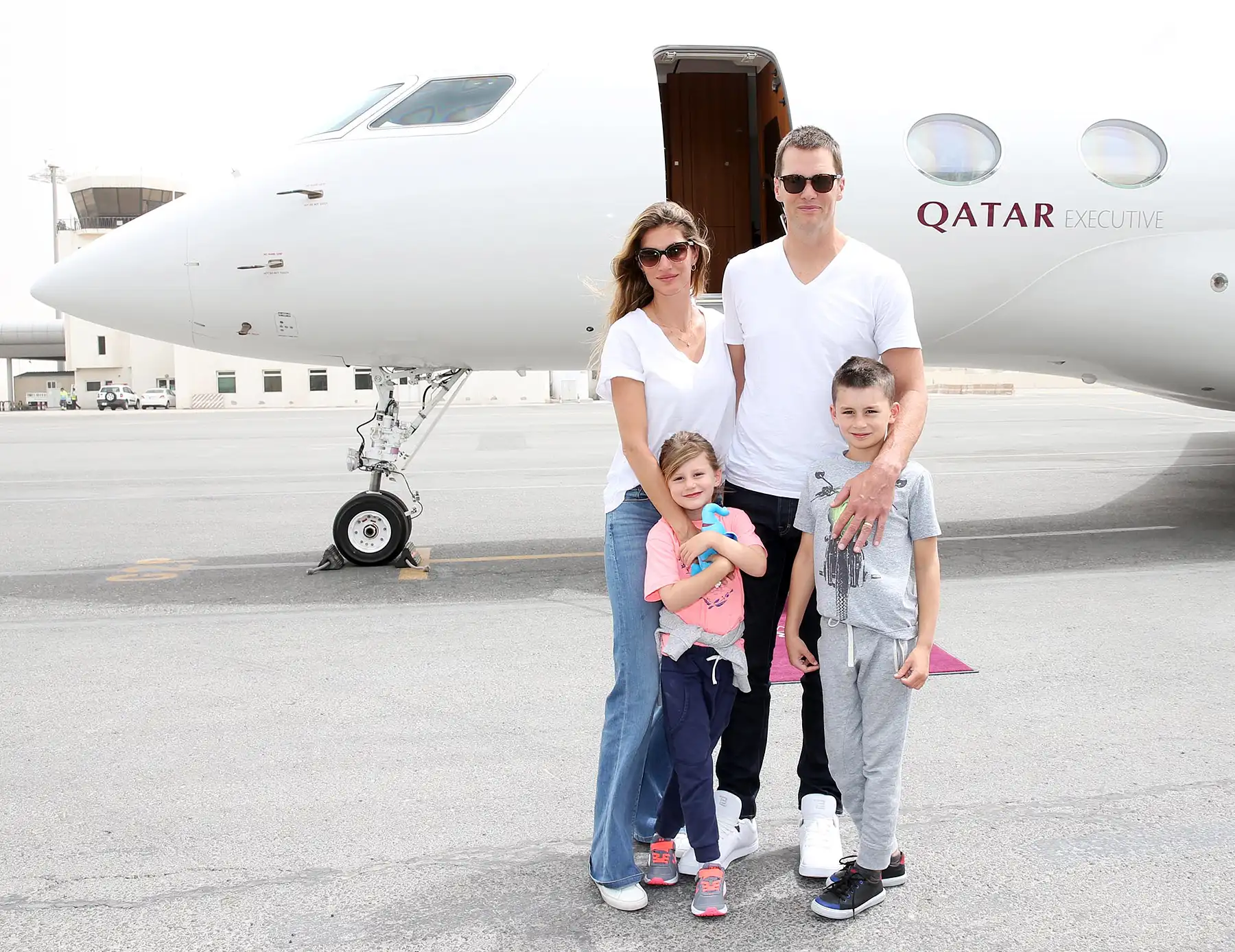 Bündchen wrote on her Instagram Story,
"My priority has always been and will continue to be our children whom I love with all my heart. Unfortunately, we have grown apart, and while it is difficult to go through something like this, I feel blessed for the time we had together and only wish the best for Tom always."
Where Brady added in his statement on Instagram that he and his now-ex-wife had made the "painful and difficult" decision "after much consideration."
He wrote, "We are blessed with beautiful and wonderful children who will continue to be the center of our world in every way."
Brady concluded, "We only wish the best for each other as we pursue whatever new chapters in our lives are yet to be written."
Was Tom Brady fulfilling his father's duties perfectly, or were Gisele's divorce reasons valid? A September report by Page Six reported that Bündchen and Brady had engaged in an "epic fight" over Brady's alleged neglect of his family and his "Un-retire" decision for the NFL.
An insider told Page Six, "Gisele has always been the one with the kids. They had agreed he would retire to focus on the family; then he changed his mind." Sources told Page Six shortly after that Brady was trying to be the best father to all three of his children despite his marital problems.
Despite this, fans are extremely active in their current situation, showing their support and opposition.
It's disappointing that @TomBradyEgo chose the #NFL over his kids. I feel for them, selfishness personified #GiseleBundchen #TampaBayBucs

— Katarina Phi (@KatarinaPhi) October 28, 2022
#TomBrady should have stayed retired. If he had, he would still be married to #GiseleBundchen instead of spending many upcoming days negotiating the exact and very expensive terms of the divorce settlement with her attorneys. Now he is failing his team and failing as a person.

— Gerard Courcy (@hardcorehangout) October 28, 2022
Is his bio now gonna change from Family and Football to only Football now ? 😂 #TomBrady #GiseleBundchen

— JB12 (@thereelJB12) October 29, 2022
If nothing else #TomBrady is a dumbass for letting #GiseleBundchen get away.

— 🇨🇦Faith🇺🇸 (@faithinthehouse) October 29, 2022
What a patriarchal world we live in. After standing by that man side for 13 years, #GiseleBundchen has had enough. How you gone give her your word and retire…and then NOT?! She has dreams too. I woulda left his ass also! #BradyBundchen

— Courtney Walter (@FilmmakerCW) October 28, 2022
The Brady-Bundchen divorce seems like another yawn.
Plutocrats, even w/ kids don't need to bother with long term relationships beyond 7-10 years. They've so much money that their kids are well cared for. Both parents have 100s of high quality new partners eager to meet them.

— Dr President-Elect Turning Point Tim Buktu (@MichiganWave) October 28, 2022
This past week, Bündchen was seen spending quality time with Vivian and Benjamin at a pumpkin patch just days before she filed for divorce from her husband. 
Also Read: 'I wasn't looking for a relationship': Gisele Bundchen Claimed Tom Brady Blindsided Him With a Blind Date When She Wanted To Stay Single
Source: Page Six