Ever since Tom Brady and Gisele Bundchen got divorced, everyone has had two cents to share and something or the other to comment on the subject except the former spouses themselves. The latest man to unnecessarily weigh in on the divorced co-parents' dynamic is Major League Baseball player Aubrey Huff. He recently tweeted a vile and mean tweet about the Brazilian supermodel and her looks while alluding that the Tampa Bay Buccaneers player is dating someone way hotter and younger.
Gisele Bundchen made her comeback with a bang
Tom Brady and Gisele Bundchen had quite the fairytale romance when they got together and they also braved through a lot together and built their beautiful family. But it wasn't without Bundchen having to sacrifice her career to focus on her family while Brady chose to play on the field. The former Victoria's Secret angel was one of the highest-paid supermodels of her time and leaving that behind is a big deal. Therefore when she and Brady finally split up because of his unretiring, she decided to revive her career and get back in the game, and so she did full throttle.
She did an ad campaign with footwear brand Arezzo where she can be seen pole-dancing in various outfits including a much-talked-about black bodysuit, and the brand's footwear to promote their winter line.
Also Read: Gisele Bündchen Strips Down To Thong Bodysuit Amidst Reports Of Tom Brady Returning To NFL After Second Retirement
MLB player Aubrey Huff made vile remarks about Gisele Bundchen on Twitter
Needless to say, the 42-year-old's fans went gaga over the entire campaign and left no stone unturned in hyping up Bundchen. FOX News went on to create a headline that said that Bundchen was showing Brady what he was missing via her pole dance video.
It was a screenshot of this headline that MLB player Aubrey Huff tweeted along with his commentary that read,
"Ummm yea… Tom Brady is actually dating a 24-year-old smoke show that's 40 times hotter than this horse faced, attention seeking beanpole, Tom is doing just fine!"
Ummm yea…@TomBrady is actually dating a 24 year old smoke show that's 40 times hotter than this horse faced, attention seeking beanpole. Tom is doing just fine! pic.twitter.com/NBJ7Poy4hY

— Aubrey Huff (@aubrey_huff) March 10, 2023
Here, Huff had alluded to the rumors linking the 6-time Super Bowl winner to a 24-year-old fan – a rumor that hasn't been confirmed yet. In fact, ever since his divorce from Bundchen, Brady has been linked to numerous women but with no confirmation.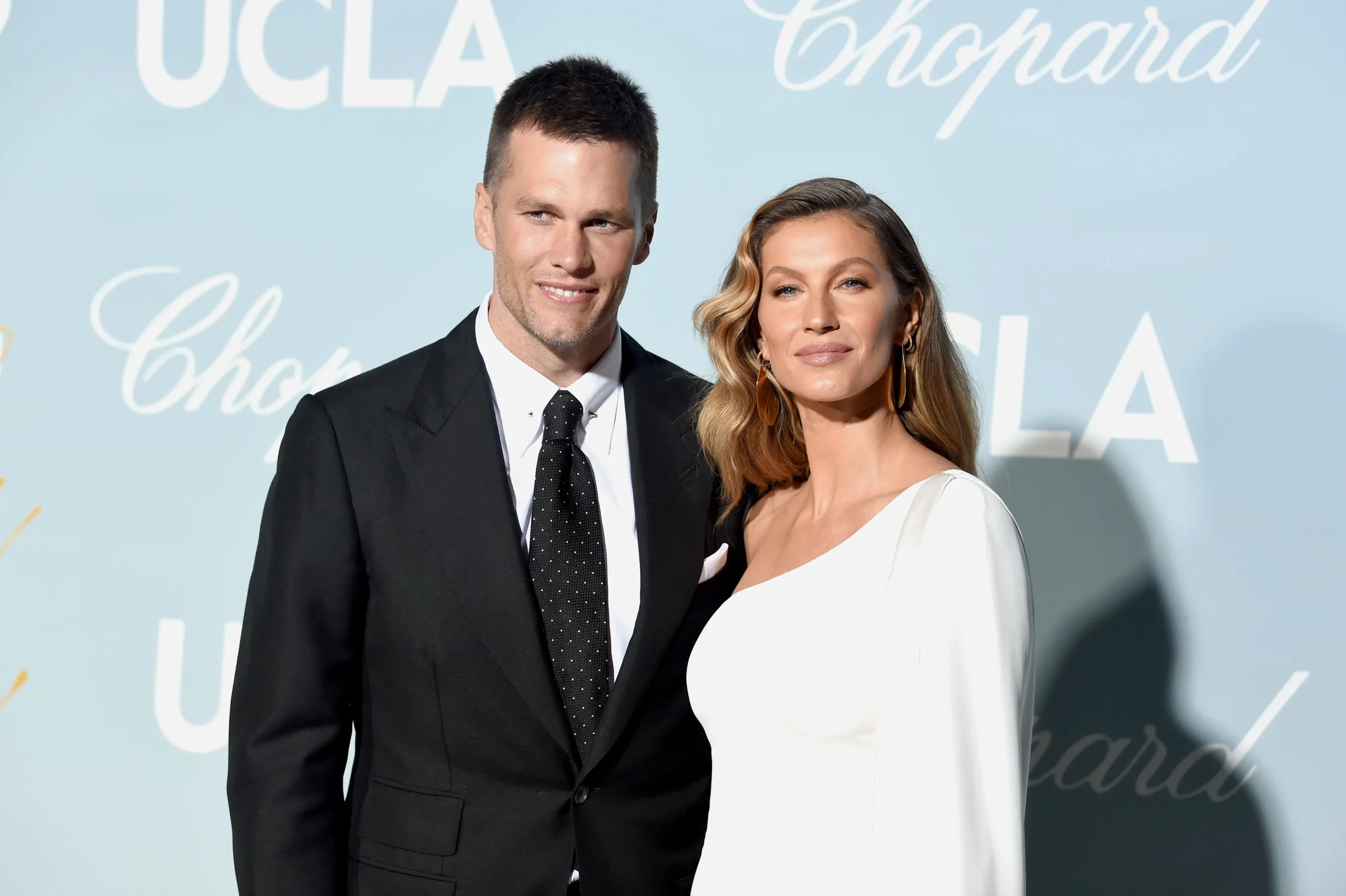 Also Read: Tom Brady Set To Get Back At Gisele Bündchen After Reports Of Returning To NFL Despite Second Retirement As Former QB Postpones $375M Deal With Fox News
Huff's tweet here was as unsolicited and inappropriate as it gets, and as a matter of fact, this is not the first time that the 46-year-old has bared his misogyny to the world.
Earlier, the former Detroit Tiger had taken to his Twitter account to express his dissent when his former team, the San Francisco Giants, had hired the first female full-time coach in MLB history.
The man also had his Twitter account suspended for propagating misinformation about COVID-19 vaccinations back in August 2021.