The former Hollywood power couple Tom Cruise and Katie Holmes announced to the world in 2012 that they were getting divorced after six years of marriage. In the wake of the news of their split, rumors and speculation swept the world of show business about why the two decided to separate. They share a daughter, Suri, who is 16 now, and the couple never got into a bitter custody battle after their divorce, which caused more attention to the pair at the time.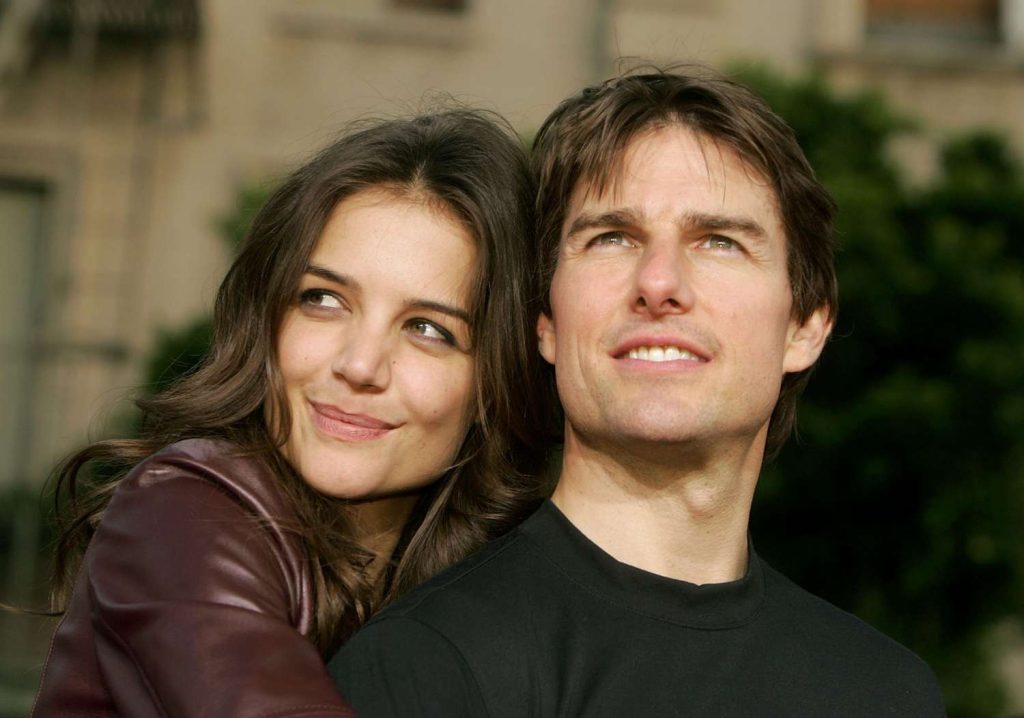 Later, it was revealed that Katie Holmes' steamy romance with Jamie Foxx after her divorce had been kept under wraps because she had signed a secret divorce agreement with her ex-husband. Unfortunately, most people seemed to miss this critical detail, despite being so fascinated by the former couple's divorce.
Also Read: "He put the fear of god in them": Tom Cruise Lashed Out at Assistant Over Cookie Dough, Reportedly Decimated Career Because of His Anger
Tom Cruise Made Favorable And Bizzare Divorce Deal With Katie Holmes
Hollywood's most iconic couple once consisted of Katie Holmes and Tom Cruise. It was a whirlwind relationship for the couple, starting with a quick engagement and ending with a shocking divorce. However, the divorce settlement between Cruise and Holmes turned out to be smooth and fast, despite the possibility of dark drama. Following reports, Cruise agreed to pay Holmes $400,000 in alimony annually.
According to a Radar Online report, Holmes agreed to several rules that ensured she wouldn't embarrass Cruise after they divorced. It's strange to think that one of those rules involved Holmes not dating anyone in public for five years following the end of her marriage to Cruise.
An insider told the outlet,
"Katie signed a clause in her quickie divorce settlement that prevents her from embarrassing Tom in various ways, like talking about him or Scientology, or publicly dating another man for five years after the divorce."

"She's allowed to date, but she cannot do so in a public fashion, and she's not supposed to let any boyfriend near their daughter, Suri. Katie wanted out of the marriage so badly, she agreed to the terms – and got $4.8 million in child support, plus another $5 million for herself."
However, a source stated that Holmes agreed to these weird rules because she might desperately want out of that marriage, but it is unclear why she did. In the end, this secret divorce deal became the primary reason she hid her relationship with Jamie Foxx for 3 years.
Also Read: "That was a hell of an interview, I'll never forget it": Reporter Whom Tom Cruise Insulted For Crossing Line With Questions About Nicole Kidman Recalls Their Heated Interview
A Brief Look At Katie Holmes And Jamie Foxx's Relationship
Katie Holmes and Jamie Foxx's first sighting was at a Hamptons benefit in August 2013, and two months later, reports surfaced claiming they were more than friends. The duo kept their relationship a very closely guarded secret, and the reason was revealed later behind it. Days after Foxx was spotted getting cozy with another woman, reports broke in August 2019 that Holmes and Foxx had been separated for months.
When the ex-couple were seen together in August 2013, Foxx denied the dating rumors in October 2013. For the first time, Holmes and Foxx are photographed holding hands in February 2015. While the couple didn't confirm their relationship until then, Holmes attended Foxx's birthday in December 2015, which fueled rumors. After many meetings and seeing together, in December 2018, the couple was kissing on a luxury yacht and racing on wave runners in Miami. But, after making their Met Gala debut in May 2019, the couple announced their breakup in August 2019 after Foxx was seen with another woman.
Also Read: Britney Spears Almost Became One of the Biggest Stars in Hollywood By Playing the Romantic Partner of Tom Cruise in $115.6 Million Movie
Source: Radar Online