According to the recent reports, Tom Cruise's upcoming action-adventure movie might be the first-ever film to feature shoot stills in the outer space. He is working with Elon Musk's Space X program and NASA to give his best in his next stunts. Other details and reports are blurry and do not have official news. Here's a glimpse of the upcoming project.
ALL SET TO CAPTURE THE GALAXY NOW!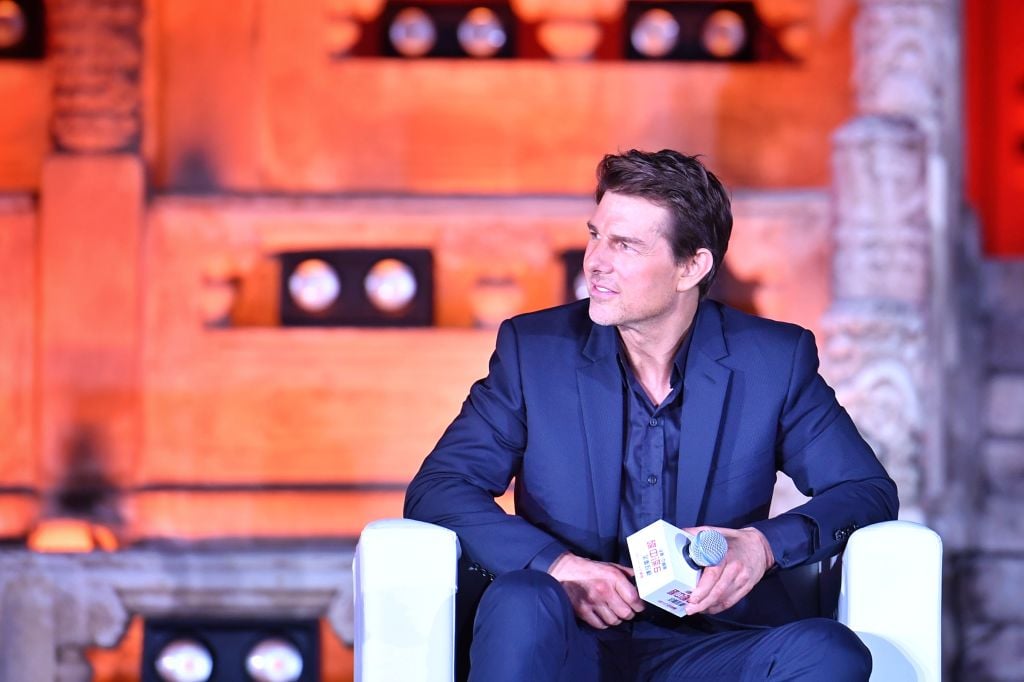 In contrast to the last several decades, Cruise has become one of the biggest action movie stars on the planet. Tom Cruise is in touch with Elon Musk and NASA to film a brand-new action movie in outer space. His adrenaline nature and desire to do all his stunts have driven him to constantly push the realm of practicality. He thanks the Mission: Impossible team and other films that have consistently inspired his action roles.
In current years, Cruise climbed the tallest building in the world for Mission: Impossible-Ghost Protocol. Earlier, he strapped himself to an airplane for Mission: Impossible- Rogue Nation. He also learned to operate a helicopter for Mission: Impossible – Fallout or flew a fighter jet Top Gun: Maverick. His upcoming films, Mission: Impossible 7 & 8, will commence again with  Cruise performing dangerous stunts. The fans have called for Ethan Hunt to go to space next.
FROM COLLIN TREVORROW's DESK
Collin Trevorrow, the director shared that he wanted to shoot some of the stills for Star Wars: The Rise of Skywalker in outer space. Trevorrow exited the project.
Certainly, Cruise has become the first to crack filming a brand new movie in outer space. It is still uncertain about how much of a film's potential would be shot in the new environment. With the current state of Cruise's attempt to film in space, it is too early to tell if it will actually happen.
OUTER SPACE IS THE NEW SPACE NOW!
Over decades, filming and shooting have been raising possible questions, concerns, and complications. This idea of filming stills in space would be great exposure to the marketing department. This will definitely draw audiences to the theatres for checking out the best scenes and how much has the film accomplished the new plan.
Well, the films have already been challenging on earth to shoot already, and taking up a new challenge in outer space is even more difficult.
After all, crew members have to go with Cruise to space or would he be able to do it by himself with the help of astronauts. That's still a question!!! But Whatever the possibility is, it is Tom Cruise to star in the film.
Sources: Screenrant.com, Deadline news.