Following the success of Top Gun: Maverick, Tom Cruise has become one of Hollywood's most celebrated actors. The film was a huge success, earning him a Best Picture nomination. He's currently performing insane stunts for his upcoming Mission: Impossible—Dead Reckoning. But, did you notice anything unusual about the Oscars red carpet on Sunday?
There was no sign of Tom Cruise. Is it because he didn't receive the Best Actor nomination? Is it because he refused to accept the Golden Globes after the Hollywood Foreign Press Association scandal? (Perhaps due to all the Scientology jokes.)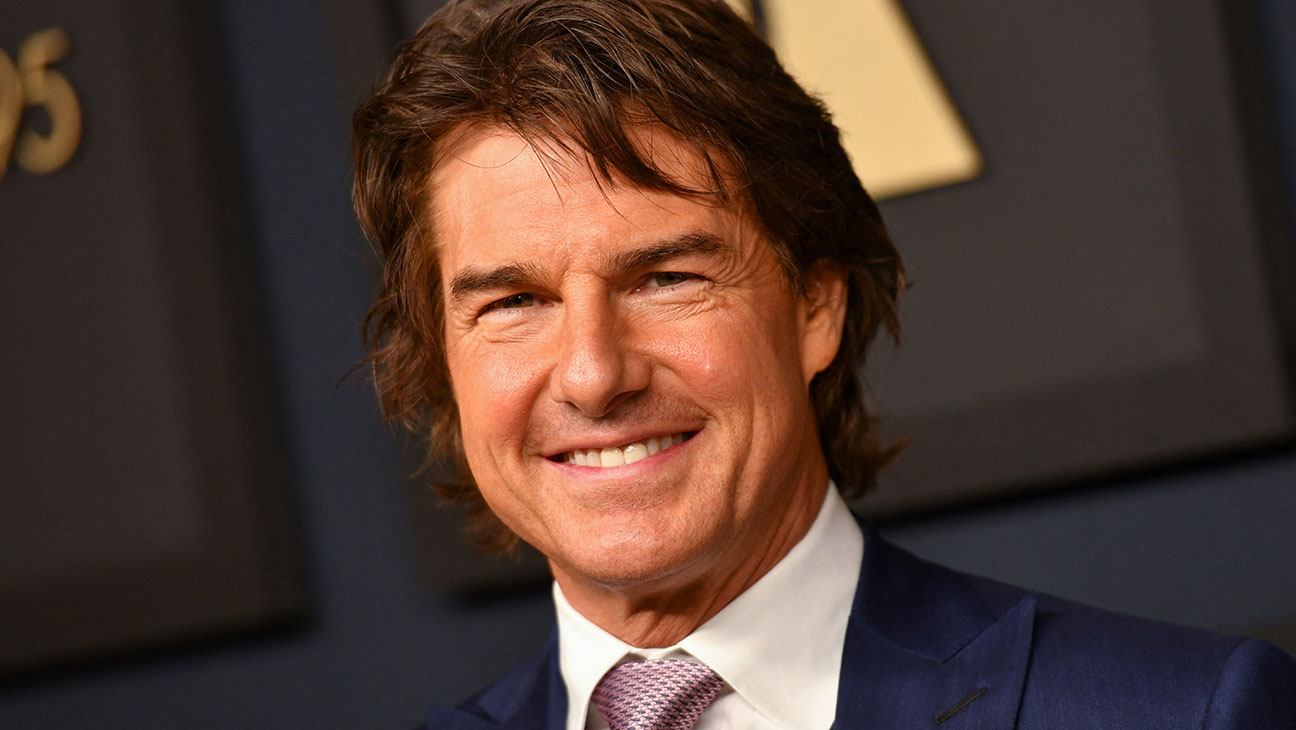 Top Gun: Maverick received six Academy Award nominations on Sunday, but the leading star and producer were noticeably absent. 
Despite his film, Top Gun: Maverick making huge success at the box office; Cruise did not attend the Academy Awards, unlike some of his co-stars and the creative team. His representative provided an explanation, but other sources painted a very different picture of why he skipped the Oscars. 
Also Read: Tom Cruise Didn't Get Best Actor Nomination at Oscars 2023 Despite Top Gun 2 Co-Star Jennifer Connelly's Pleas
Why Didn't Tom Cruise Attend the Oscars?
Given the phenomenal success of Top Gun: Maverick since its release, Tom Cruise has received a lot of love from film industry titans like Steven Spielberg. As a result, it raised eyebrows when it was revealed that he would skip the ceremony, which honored the film with a number of notable nominations. 
According to ET, Cruise's notable absence was due to his busy shooting schedule. He was filming the highly anticipated Mission: Impossible – Dead Reckoning Part II at the time. Given how long he has been working on the upcoming action film, this story seemed plausible. However, other new rumors about Cruise and the Oscars are making the rounds.
Variety has a report about the actor ‌skipping the Oscars. According to an insider, the 60-year-old actor backed out of the Academy Awards after learning that filmmaker/comedian Judd Apatow was assisting host Jimmy Kimmel with his joke material for the ceremony. And he didn't want to become a punchline in Kimmel's opening monologue. 
This reported decision by Cruise appeared to be influenced by the recent Directors Guild of America Awards, where Apatow made some scathing remarks about the Top Gun: Maverick alum. According to Variety, the actor left the situation to avoid embarrassment.
Also Read: Kelly Ripa Claims Co-Host Ryan Seacrest Could Win an Academy Award After Hilarious Tom Cruise Spoof for Top Gun 2
Ken Jennings Mocked Standing Ovation for Top Gun: Maverick
Top Gun: Maverick is a sequel to the 1986 film Top Gun, which was a box office megahit. Many in the industry have also called it "saving" cinema. The film, in which Tom Cruise starred and produced, reportedly made the $1.4 billion mark and is still showing in theaters months after its initial release.
However, Cruise did not attend the Oscars on Sunday, leaving many viewers perplexed as to why the 60-year-old actor was not present. According to reports, co-host Ken Jennings made fun of the hit Hollywood film Top Gun: Maverick after it received a standing ovation at the Oscars on Sunday.
But Jennings was perplexed as to why everyone was so overjoyed when the Top Gun sequel won."Is that a standing O for Top Gun: Maverick sound mixers?" tweeted the quizmaster. "You used to have to be, like, Audrey Hepburn."
Given the various potential theories currently circulating, we may never know why Tom Cruise skipped the Oscars. Perhaps it's a combination of all of them, causing him to miss the biggest night in the film industry.
Also Read: Tom Cruise Got Help from Scientology to Nab Katie Holmes as His Wife After Failing to Court Scarlett Johansson and Sofia Vergara Before
Mission: Impossible – Dead Reckoning Part One is reported to release on July 14th, 2023. 
Source- Variety