Before Spider-Man:Far From Home even started production, Tom Holland had spoiled a major plot point from Avengers: Endgame to his co-stars.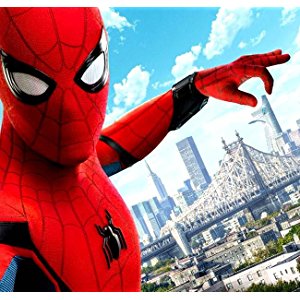 Tom Holland revealed in a interview scenes from Avengers :Endgame
Sony's Spider-Man sequel takes place after the events of Avengers: Endgame, as Peter (Holland) deals with the tragic death of his mentor, Tony Stark (Robert Downey Jr.) aka Iron Man. Participating in a video interview with Jake's Takes, Holland remembers how he revealed to his co-stars, Zendaya and Jacob Batalon, the most crucial and climatic scene from the Avengers sequel.
Asked how they heard the news about Tony Stark's  death, Batalon and Zendaya jokingly point their thumbs at their co-star. Holland at first pretends he doesn't know what the two are talking about, but his co-stars have got none of it, and he eventually came clean, admitting that he spoiled Tony's death. Of course, the Far From Home cast had to learn about Iron Man's death eventually as it's a key part of their film's story, but that doesn't mean Tom Holland's delivery was the best, as you can see in the video below.
Release and Cast: Spider-Man: Far from Home
Opening in theaters on July 2, director Jon Watts' Spider-Man: Far From Home stars Tom Holland, Samuel L. Jackson, Zendaya, Cobie Smulders, Jon Favreau, JB Smoove, Jacob Batalon, Martin Starr, Marisa Tomei, and Jake Gyllenhaal.
Source: comicbook, CBR, YouTube