Thomas Wiseau, best known for writing, producing, directing, and starring in the 2003 film The Room, which has been described by many critics as one of the worst movies ever made and that which has gained cult film status has added himself into the cast for the upcoming movie The Suicide Squad.
Last week, James Gunn unveiled the official cast list for The Suicide Squad and while production is already gearing up, it appears Tommy Wiseau would like the join the ensemble.
In a post on his official Twitter account, Tommy Wiseau added his name to The Suicide Squad cast list photo James Gunn previously shared on social media. Curiously, Tommy Wiseau billed himself third in place of Jai Courtney, though an explanation was not provided in the post.
This ain't the first time he tried to be in a superhero movie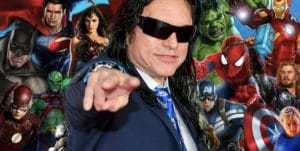 This isn't the first time Wiseau has tried to express his interest to join a superhero franchise.  Over the past couple of years, Tommy Wiseau has been campaigning to play The Joker in a DC film.
The ensemble cast  for the first Suicide Squad included Will Smith as Deadshot, Margot Robbie as Harley Quinn and Jared Leto as The Joker. James Gunn is expected to deliver on the fresh take on the super-villain team in his upcoming movie. It is likely that The Joker will not play a part in The Suicide Squad. Although the character  is key to Harley Quinn's back-story, he has never been a key part of The Suicide Squad in the comics, and the Jared Leto Joker who appeared alongside Margot Robbie's Harley in Suicide Squad was controversial among many comic-book readers.
No joker in The Suicide Squad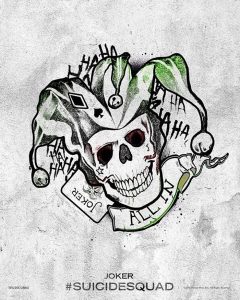 So, after seeing Jared Leto was absent from the teaser poster for James Gunn's The Suicide Squad, it probably should not be surprising that the brash and colorful writer/director/actor has posted a modified version of that poster in which Wiseau's name is Photoshopped into the cast list.
Now that it seems pretty unlikely that any Joker will show up in this movie, Wiseau apparently keeps hoping against hope that Gunn's history as a micro-budget filmmaker would give him some sympathy for the guy behind The Room.
Written and directed by James Gunn, The Suicide Squad stars David Dastmalchian, John Cena, Jai Courtney, Joaquín Cosío, Nathan Fillion, Joel Kinnaman, Mayling Ng, Flula Borg, Sean Gunn, Juan Diego Botto, Storm Reid, Pete Davidson, Taika Waititi, Alice Braga, Steve Agee, Tinashe Kajese, Daniela Melchior, Peter Capaldi, Julio Ruiz, Jennifer Holland, Viola Davis, Idris Elba, Margot Robbie, and Michael Rooker.
The Suicide Squad will be released in theaters on August 6, 2021.
Sources: ComicBook, Heroic Hollywood