Iron-Man is one of the most loved superhero in the Marvel Cinematic Universe. His narcissistic attitude and his carefree personality is what makes him one of the most unique hero. Fans know all his funny and sassy quotes and make a lot of jokes and memes out of them. And now that he is gone, fans are really gonna miss him and his witty remarks. He is known for his sarcastic deliveries but he is not just a rich man with a big sassy mouth. Tony is a very wise man and a father figure for Peter Parker.
He is known for making sarcastic comments about people around him and his one liners are what makes fans love him even more. He has a funny habit of giving people random nicknames. The nicknames can be about anything like their personality, their clothes or anything that Stark thinks is worth making fun of. Here we have some funny nicknames that Tony has given to other Marvel characters that are hilarious.
1. FOR TONY THE AVENGERS ARE A "SUPER SECRET BOY BAND"!!
Nick Fury came to Tony Stark to discuss about his idea to form a team of superheroes, that can help the S.H.I.E.L.D. to prevent the attacks from the aliens. Tony didn't take it seriously and made fun of the team and gave it a crazy name, "Super Secret Boy Band". Now the team is known as The Avengers but it would be funny if they were called by the nickname Tony gave them.
2. HE CALLED EBONY MAW "SQUIDWARD"!!
Tony do not hold back when it comes to nicknames. You don't have to be his friend to get a nickname from him. He can easily give you one, even at your first meeting. This is what happened when Ebony Maw came to Earth, to finish the task Thanos gave him. But due to his funny face and dangling nose just like "Squidward" from the kids cartoon show "SpongeBob SquarePants", Tony gave him the name Squidward. Which suits him quite well!
3. "CAPSICLE" IS A CREATIVE NAME!!
Tony Stark and Captain America share a great friendship. They sometimes get into little arguments, but that is what makes them more fun to watch. As Tony's carefree attitude and Captain's disciplined personality might sometimes make them disagree with each other but the fans know that this is what makes them a great duo. Tony calls him "Capsicle" taunting him about how he was trapped in ice and cryogenically frozen for so many years. It's a pretty smart nickname!
4. "BUILD-A-BEAR" FOR ROCKET!!
Tony called Rocket Build-A-Bear, at their first meeting in Avengers: Endgame. And as we all can predict, Rocket didn't like it. Rocket is a pretty sassy character as well. So they both have given each other a lot of funny nicknames like Rocket has called Iron-Man, "Star-Munch" and Tony has also given him names like "Trash Panda" and the one that Rocket hates the most, "Racoon".
5. BUCKY AS "MANCHURIAN CANDIDATE"!!
The name "Manchurian Candidate" came from the novel The Manchurian Candidate, a novel by Richard Condon. The novel was about the brainwashing of Americans by the U.S. Government to turn them into killers. And now you understand why Tony called Captain's bestfriend Manchurian Candidate. It is a great nickname as it suits him perfectly.
6. "JOLLY GREEN" SUITS HIM!!
Bruce has finally found the balance between his calm personality and the humongous incredible Hulk. In the Endgame, we saw that he can be the Hulk and still be calm and normal like Bruce Banner. When Tony saw that, he had to give a new nickname for the new Hulk. So referring to the Jolly Green Giant, Tony named him "Jolly Green".
7. "ROCK OF AGES" FOR LOKI!!
When Loki attacked the Earth in 2012's The Avengers, the heroes faced a lot of problems. Loki is a real master of mischief and is very powerful. And his long hairs are an important part of his look. When Tony and Loki met, Tony as usual gave him a funny nickname. This time he called him "Rock Of Ages". As Tony is a citizen of New York City, so he is quite familiar with the Broadway musicals. He called him Rock Of Ages, as it's a hit musical about hair metal culture of the 80's and Loki has the hairstyle that fits perfectly in this category.
8. SPIDER-MAN AS "UNDEROOS"!!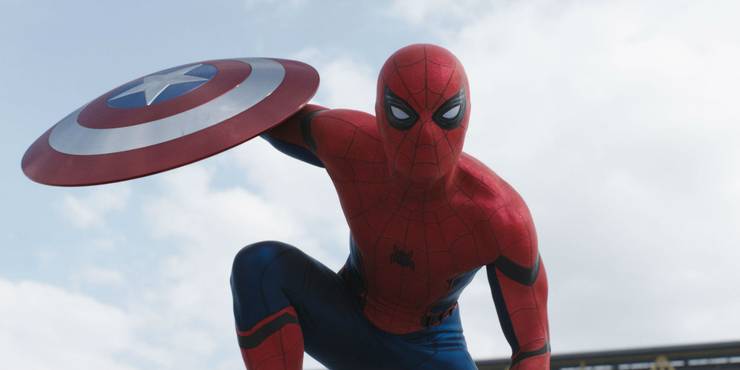 Tony called Peter "Underoos" because it used to be brand a that made onesies for young kids in the 70's, so that can dress like their favorite superhero. Spider-Man is the youngest in the team and is like a son for Tony. So Stark takes a jab on his age, his costume, and how he generally gets starstruck whenever he meets new heroes.
9. "WIZARDS" FOR DOCTOR STRANGE AND WONG!!
Tony called Stephen Strange and Wong "Wizards" as they were using their powers which Tony thought were some sought of magical mystery powers. When the minions of Thanos came to Earth to get the precious stone, Doctor Strange and Wong helps Tony to fight them. Tony asked Bruce to turn into Hulk to help him, but Hulk was just not feeling it, so didn't come to help. Because of this Tony says that Bruce his embarrassing him in front of the "Wizards".
10. "BLUE MEANIE" KINDA SUITS HER THO!!
After Thano's snap, only Tony and Nebula survived in the universe. And they drifted in the space for a long time, This gave them some time to bind and they actually created a nice friendship. Nebula even gave him her supplies. Now this is some cute friendship guys. Tony also gave her a cute nickname that suits Nebula pretty good. He called her "Blue Meanie".
Tony Stark is always gonna be an iconic character, and no one can take his place. Fans love all the things Tony has said and done. His unique personality and his sense of humor is unbeatable. And the timing is just perfect. Tell us in the comments you guys think about these names and which one is your favorite?