It's no secret that the pandemic has brought about massive monotony in our lives. Considering that, what's better than jolting the boring parts of your brain with some classy humor? On that note, let's take a look at the top 5 American sitcoms guaranteed to make you laugh and simultaneously teach you some valuable life lessons.
Friends
Friends (1994-2004) is an iconic and evergreen American sitcom that greatly contributed towards the career growth of its six leading cast members. Lisa Kudrow, Jennifer Aniston, David Schwimmer, Matthew Perry, Courteney Cox, and Matt LeBlanc played the role of six young Americans trying to navigate their life in Manhattan. The super relatable situation comedy crossed billions in views and is still one of the most-watched TV shows ever. The popularity of Friends grew to such an extent that most millennials still consider the show as their own personal comfort zone from the hustle of daily life. 
Seinfeld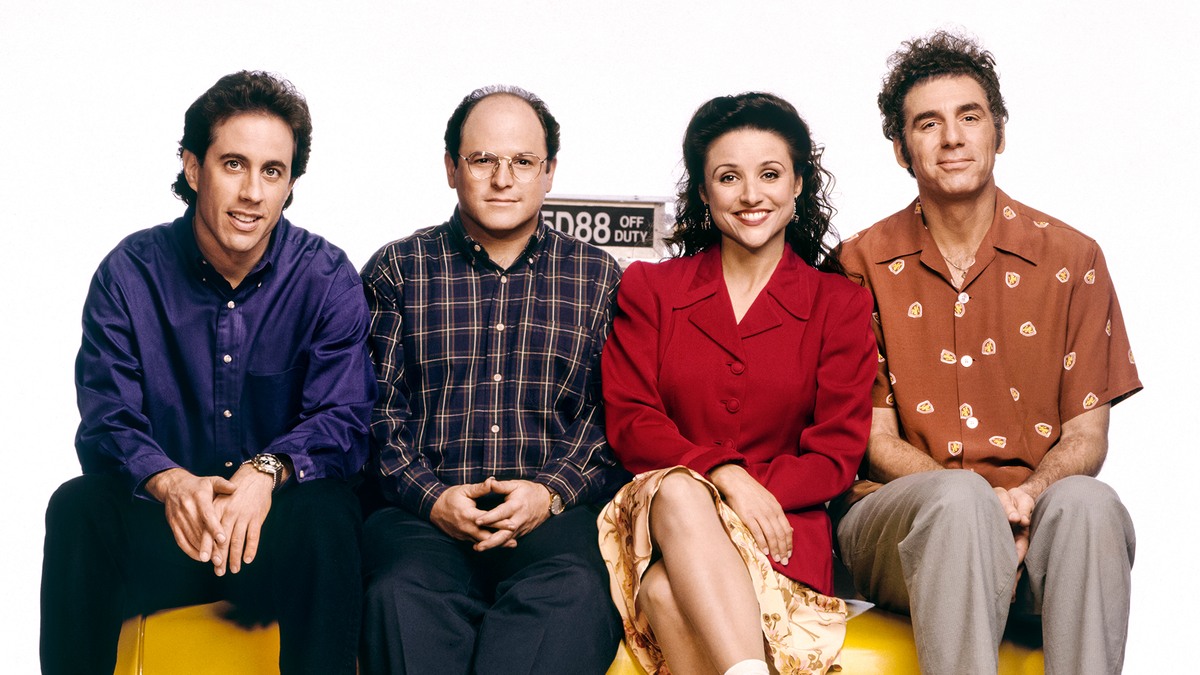 Seinfeld is one of the most popular American sitcoms that ran from 1989 to 1998. Being a tactful amalgamation of perfectly crafted monologues and relatability, each episode boasted both logic and humor. Ancillary characters like Frank, Soup, and David greatly contributed to the sitcom's ubiquitous success. Larry David and Jerry Seinfeld perfectly curated the frustrations of daily life and presented them with a comic angle for the audience.
How I Met Your Mother
Besides the obvious quest for the hopeless romantic Ted Mosby's "The One", HIMYM is an ideal combination of humor and reality. The emotional roller coaster the characters' lives bring to the show is remarkable. Ted, Robin, Marshal, Lily, and Barny have successfully brought out different shades of life in New York. Do we even need to mention how serious relationship goals Marshall and Lily gave us?
Brooklyn 99
While it's hard to put a comic spin on something as serious as police duty, Brooklyn 99 beautifully managed to bring this into reality. The storyline of this show is perfectly in line with the current century's woke culture. Gay captain, stay-at-home dad, racism, and so on are some of the serious concepts this American sitcom managed to bring into the light with the help of sophisticated humor.
The Office
Featuring more than the perfection of a typical office environment in Scranton, Pennsylvania, The Office is one of the best American sitcoms that audiences can highly relate to. The show covered even the most awkward and cringeworthy aspects of a regular workplace and presented it in the form of a super relatable comedy. So, if you wish to scream, "Oh! That's about me!" later to your friends, The Office is an ideal choice for your next binge-watch fest.
Summing It Up
No matter how difficult circumstances get, humor always helps us cope our way through them. That's exactly what these top 5 American sitcoms teach us. So, what are you waiting for? Grab a bucket of popcorn and start binge-watching these humorous sitcoms to break the monotony in life.