Top Gun: Maverick is not stopping at breaking the records, now entering its second weekend at the box office after the most massive Memorial Day Weekend opening ever and Tom Cruise's biggest ever, Top Gun: Maverick is estimated to gross $86 million in its second weekend, including around $25 million on Friday.
This will be the lowest dropoff ever for a movie that had opened with $100 million. The weekend will bring Top Gun: Maverick's cume at the box office to $291.6 million by Sunday's end, surpassing The War of the Worlds ($234 million), making it Tom Cruise's biggest film ever at the box office domestically.
So far, Top Gun: Maverick has got positive reactions from critics and fans. ComicBook.com's Spencer Perry gave an impressive 4.5-out-of-5 review to the film. He writes:
"Top Gun: Maverick is a movie that is satisfying on the narrative level, in a visual sense, and when accounting for what the movie is actually about. The film is the rare sequel that outdoes the original in every way, delivering the ultimate theatrical experience that will have audiences convinced they've just hit crossed Mach 5 themselves."
Top Gun: Maverick is now on top of the box office, and the top five movies this week will be similar to the chart last weekend. Marvel Studios' Doctor Strange in the Multiverse of Madness remains at the second-place spot, grossing $9.25 million as the countdown to its Disney+ streaming debut begins.
1. Top Gun: Maverick
Week Two
Weekend: $86 million
Total: $291.6 million
Joseph Kosinski helms Top Gun: Maverick with a screenplay written by Eric Warren Singer, Ehren Kruger, and Christopher McQuarrie. The film also stars Jennifer Connelly, Miles Teller, Jon Hamm, Lewis Pullman, Glen Powell, Val Kilmer, and Ed Harris.
2. Doctor Strange in the Multiverse of Madness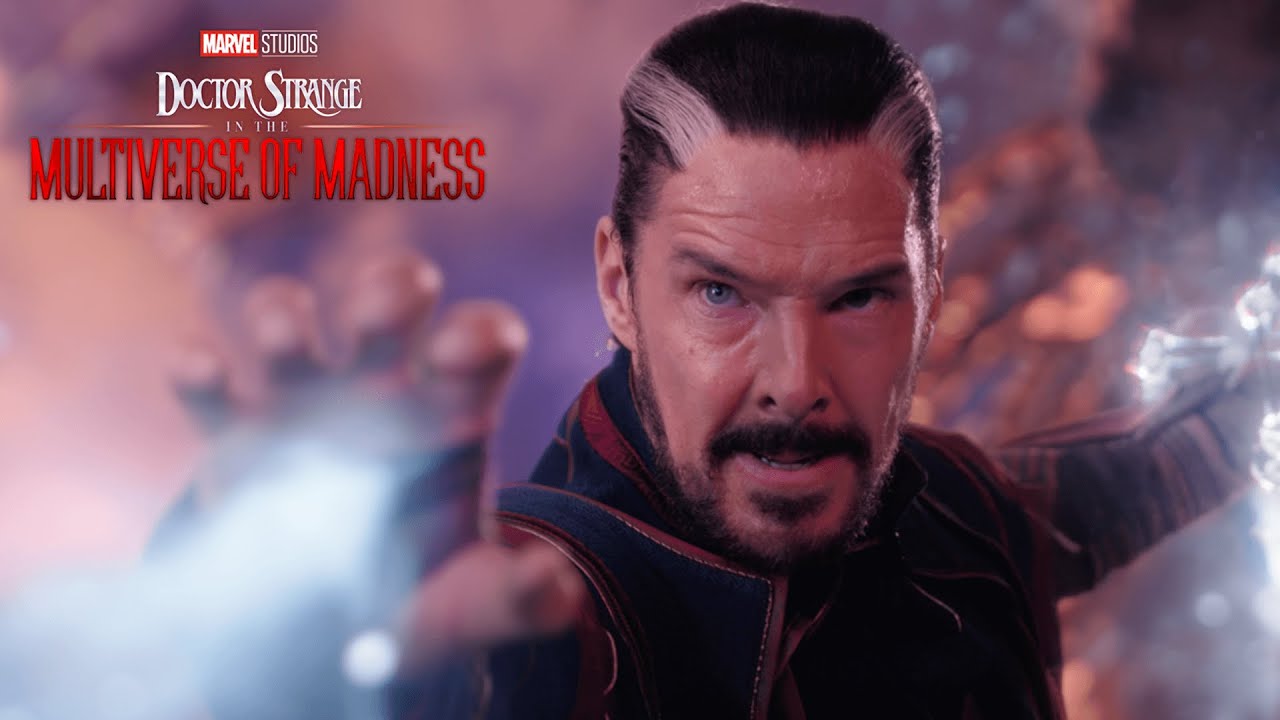 Week Five
Weekend: $9.25 million
Total: $388.7 million
Dr. Stephen Strange casts a spell that is forbidden, opening a portal to the multiverse. However, a threat comes that may be way too big for his team to handle.
Week Two
Weekend: $4.5 million
Total: $22.2 million
Creator Loren Bouchard helmed The Bob's Burgers Movie alongside Bernard Derrimen with a script by Nora Smith and Bouchard. The film's voice cast includes H. Jon Benjamin, Eugene Mirman, Dan Mintz, Larry Murphy, Kristen Schaal, Zach Galifianakis, John Roberts, David Wain, and Kevin Kline.
4. The Bad Guys
Week Seven
Weekend: $3.34 million
Total: $87.2 million
Pierre Perifel helms The Bad Guys with a screenplay by Etan Cohen. The movie is inspired by the book series by Aaron Blabey. The movie's cast includes Sam Rockwell, Anthony Ramos, Marc Maron, Craig Robinson, Richard Ayoade, Awkwafina, Zazie Beetz, Lilly Singh, and Alex Borstein.
5. Downton Abbey: A New Era
Week Three
Weekend: $3 million
Total: $35.7 million
Simon Curtis directed Downton Abbey: A New Era from a screenplay by Downton Abbey creator Julian Fellowes. The film stars Hugh Bonneville, Elizabeth McGovern, Maggie Smith, Michelle Dockery, Laura Carmichael, Jim Carter, and Phyllis Logan.