When Albus Dumbledore was initially introduced in the series, he looked at as an understanding and positive character, but as the story moves ahead it is revealed that he was deceiving Harry all the way. Snape who started off as a villain for the fans was then considered as an anti-hero for all the things he faced (including his death) to save Harry.
It felt like Harry's mentor was not really the man he thought him to be. And there are severe complexities in Dumbledore's character that just can't go unnoticed. And few fans on Reddit have different opinions on Dumbledore defending him. Here are some of them
1. He Is The Most Redeemable Harry Potter Character
Redditor Embarrassed_Mess3620  believes that "DUMBLEDORE HATE IS SO FORCED" since he has done so much good, that should compensate for all the bad things he has done and that makes him probably the most redeemable character in the Harry Potter series.
But many fans see him as a "grey" character and think he shouldn't be let off the hook so easily, even if all he did was for the greater good. Dumbledore had betrayed Harry to keep him safe so that Trelawney's prophecy would never come true, and this wasn't appreciated by the fans.
2. Dumbledore and Snape Are Quite Similar
Redditor  k_a_spider  thinks that Dumbledore and Snape were similar. According to them, neither Snape nor Dumbledore were bad people, they did have a dark side considering they both lost a woman they dearly cared for and they even sacrificed themselves for Harry's greater good.
But not many fans would like to compare their lives. Snape has always been considered an anti-hero after the final twist in the story but Dumbledore keeps getting hate after it was revealed that he always knew that Harry had to die.
3.  He Wanted Harry To Survive
Redditor aAlouda believes that Dumbledore didn't really plan to sacrifice Harry. In the books, Albus tells Harry about the enchantment that Lily had placed on Harry which is why he had lived through Voldemort when he had resurrected himself.
There have been many hints which were given by Dumbledore which showed that he knew what he was up to. But he had also confessed that most of the time, his plans were based on guesswork and he got lucky which means he could have also failed easily. Fans believe that Dumbledore's mistakes cost Harry Potter heavily.
4. Michael Gambon Was Much Better Than Richard Harris!
OlleLemon says that they love the Dumbledore that was portrayed by Michael Gambon from the third installment of the films. But they also realize it's a controversial statement and goes on to ask if they are the only one to believe the same.
Both the actors have been phenomenal on the screen and have got their own touch to the role. But the fans have always said that Richard Harris was much more loveable and got us some great sense of humor which Rowling always wanted Dumbledore to have. Also had Harris lived and been a part of the Goblet of Fire, he probably would have asked Harry "calmly"
5. Dumbledore Has Always Been Insecure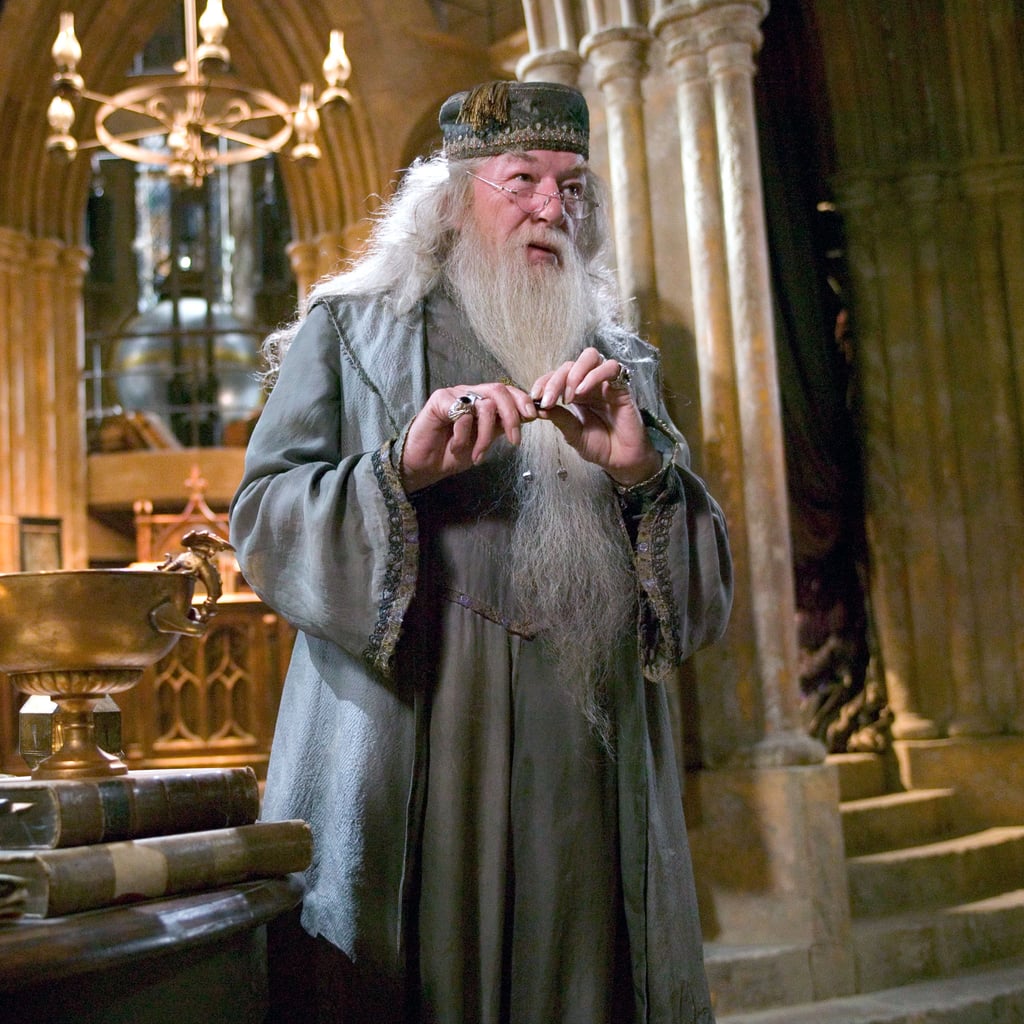 cloudysasquatch is of the opinion that Dumbledore always needed to mention that he is smarter than everyone around him which showed us that he was insecure.
This is quite an unpopular opinion since fans believe that though Dumbledore said something about his smartness, it was just the correct thing to say at that moment. He was seen saying anything such just to remind the others that they were doing something wrong.