The story of Britney Spears' conservatorship is a sad one. After divorce from her husband, Kevin Federline, in 2007, the singer was involved in a spate of incidents that led to her being separated from her kids and even led to her being placed in her father, Jamie Spears' conservatorship. What happened after that is a long story of court battles and the eventual victory of the youth icon. And now, a new detail regarding Britney Spears' much-debated conservatorship has come out. Her legal team is claiming that her former business manager Tri Star has made close to $18 million from her conservatorship.
Britney Spears' ex-management team had a direct role to play in facilitating her conservatorship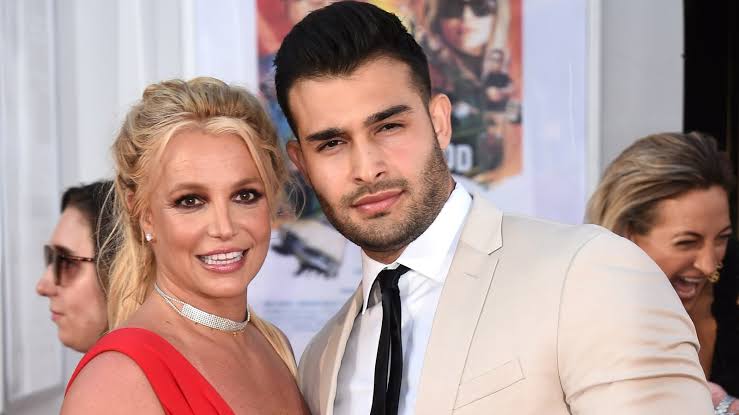 According to a new report by the Hollywood Reporter, Spears' representatives Mathew Rosengart asserts that Tri Star and its employees, who served as the singer's business management team from 2008 through 2020, were directly involved in facilitating the conservatorship. The beneficiaries include the founder of Tri-Star, Louise "Lou" Taylor, and Robin Greenhill.
The allegations have been denied by Tri Star, Lou Taylor, and Robin Greenhill. But Britney Spears' legal representative, Rosengart writes in the filing, "Tri-Star, Lou Taylor, and Robin Greenhill have all denied that Tri Star was involved in the creation of the Conservatorship, no doubt aware that such involvement — shortly after it extended the generous loan to Mr. Spears — would call into question, not just the exorbitant fees paid to Tri-Star over the years but also the motives for placing Ms. Spears into a 13-year conservatorship in the first place."
And the allegations in the filing have been called "materially misleading" by Tri Star's legal representative Scott Edelman.
Also Read: 'Am I Happy Enough Mamma?': Britney Spears Trolls Mom Lynne Spears As Spears Family Civil War Rages On 
Tri-Star was looking to make a bumper amount of $18 million
Rosengart's latest filing is in response to Tri Star's motion to have a request by Rosengart quashed. Britney's legal representatives requested that Tri Star and Greenhill should be served subpoenas for depositions and documents.
Rosengart also wanted to take stock of the actual situation in the money department and wanted to find out the total fees the company took from the singer since 2008. Another thing requested by her legal team was a copy of any business management agreement between Tri-Star and Spears or her Estate. He asserted that the company had gained $18 million from her conservatorship.
The filing reiterates that Spears' former business managers had failed to reveal financial information to Britney. They also failed to produce any form of communication, be it emails or text messages related to the placement of listening devices in Britney's room.
A story of Britney Spears' misery
Britney Spears has suffered at the hands of a lot of people since the beginning of the conservatorship. Her father Jamie Spears has exercised control over all aspects of her life, not only her finances but also her personal privileges. The gross violation of her rights resulted in her having to attend a mental health center in 2019. The cause behind this was cited by her as emotional distress. Britney Spears has also been outspoken about how she feels about it.
The toll this conservatorship had taken on Britney Spears was enormous. She went to the extent of saying in the presence of a judge that she wanted an end to the "abusive" arrangement and said she couldn't be more "traumatized."
But the actress is now married to Sam Asghari and the two are living a happy life, with Britney Spears far from her father's clutches.
Also Read: 'He Continues to Disgrace Himself': Britney Spears on Father Accusing Her of Brutal Social Media Smear Campaign
Source: Billboard