The novel coronavirus has changed the routine life of the world. Many places attacked by COVID-19 are in despair and need of help.
In this time of Crisis, people require motivation and consolation. This virus has brought down the economy in many countries. Due to lock-down, many people are affected by poverty.
Among all these things, Humanity still strives to survive. Many social activities are taken up by random individuals to boost morale amidst the crowd.
Spider-Man to the rescue!
Many random socialites have come forward to provide help to those who are in need. One such man called Burak Soylu from Antalya; a Turkish City helps the elderly in this Corona pandemic.
This Turkish man delivered handpicked groceries to older people in quarantine. He climbed balconies to listen to the desperate need of older people and tried to satisfy them. But the highlight is, this guy did all these activities in a blue and red Spider-Man costume.
This act defines the phrase "friendly neighborhood Spider-Man" in the real-life Society. Soylu also helped the local farmers in their routine work.
Corona vs. Turkey
There are 68146 existing cases in Turkey at the time of writing this. Also, 1769 people have died, and 8631 people have recovered.
Turkey is in the top 10 in the total cases identified of this virus. So, this country needs a boost. Thus, Society requires people like Soylu. People should encourage one another to go through this phase of life.
People like Spider-Man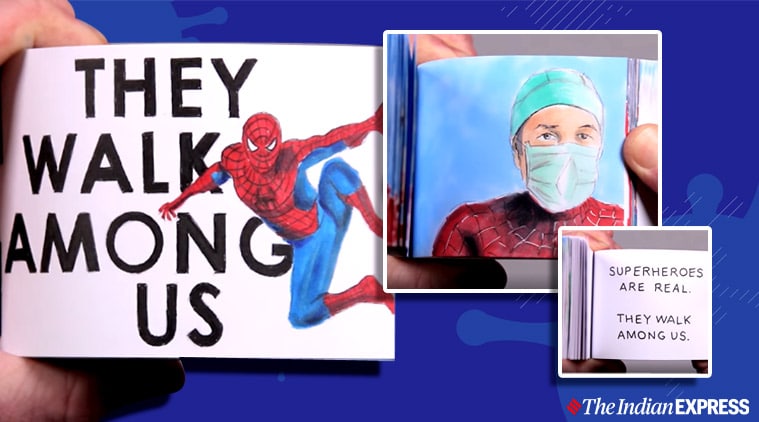 As mentioned before, many people have risen to the occasion to provide help and moral like Burak Soylu. In Atascocita, Texas, another man called Cameron Fielder dressed up as Spider-Man.
He holds up signs to the traffic to encourage people. By this act, he tried to rule out negativity from the world. A Reddit post refers to a man wearing a Batman costume, helping citizens. This guy delivered toilet paper to quarantined Citizens. Acts like these make people motivated.
The crowd also appreciated these kinds of indulgence, which shows how much these kinds of actions work.