The former couple Kim Kardashian and Kanye West have always been in the headlines for their social media rants against each other. They had never lost an opportunity to throw shades at each other with the latter majorly taking the lead. His recent rants went too far which is why he is now surrounded with major backlash for his anti-semitic remarks. Even though things are still going on, new reports share a new development in the relationship of the former pair.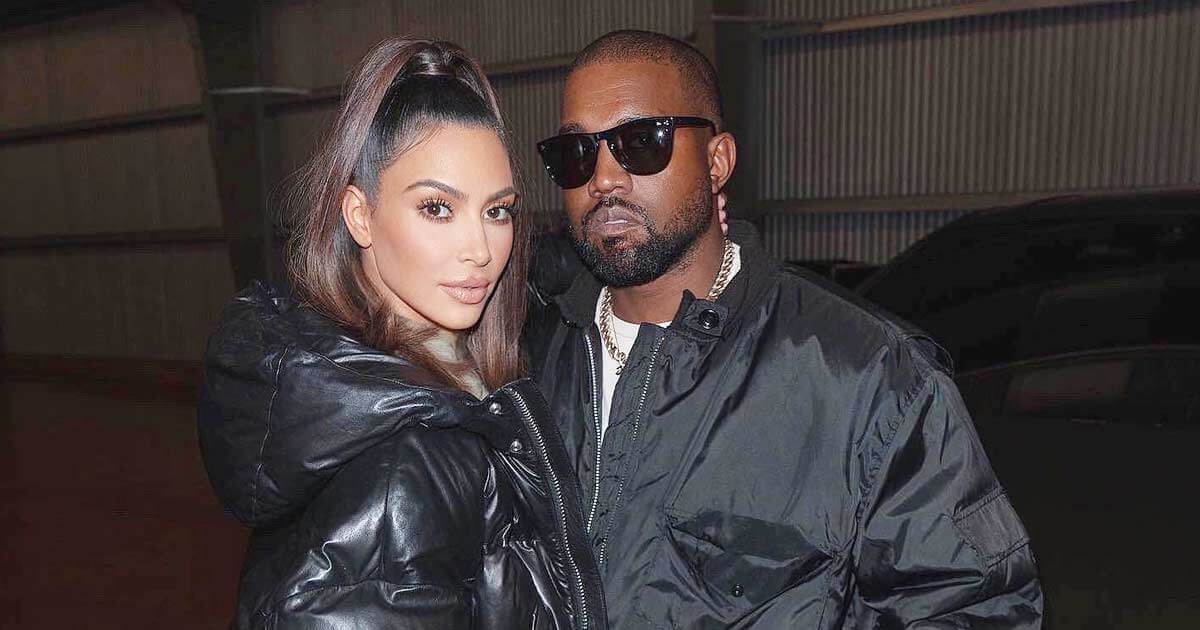 Also Read: Amidst Bankruptcy Rumors, Kanye West's Fans are Also Leaving Him as Anti-Semitic Rant Makes Him a Nightmare Idol
The duo who share four children, North, Saint, Psalm, and Chicago was recently spotted engaging in a conversation all because of their kid's flag football game on Saturday.
Kim Kardashian and Kanye West Spotted at Saint's Flag Football Game
Also Read: Kanye West Finds Himself in More Legal Trouble, Needs To Pay $1B For Selling 'White Lives Matter' Merchandise – His Net Worth is $400M
The former couple had always an on-off relationship especially when they got separated. There were times when the socialite Kim Kardashian turned her back on her former husband Kanye West however their attitude often changed the next moment. Something similar could be seen from the recent reports as the latter due to his actions is suffering major backlash.
Not just the fans but his ex-wife had also shared her opinions which didn't seem to match his opinions however it looks like they have made up. The ex-pair was recently spotted at their son Saint's flag football game held at SoFi Stadium in Inglewood on Saturday.
As per the pictures obtained by TMZ, the duo was photographed indulging in a conversation on the sidelines. Their eldest daughter, North West was also spotted in the picture who stood alongside her mother.
Fans are Outraged at Kim Kardashian Over Her Recent Encounter With Her Ex-Husband Kanye West
Also Read: Kim Kardashian Reportedly Ignoring Bankrupt Ex-Husband To Protect Her $1.8B Dollar Fashion Empire
Even though the former pair are back on their former terms, fans are not much happy with her decision. It's not a secret that the 45-year-old rapper has recently garnered major criticism over his acts and statements, it would only be wise if the makeup mogul does not associate herself with him.
Though things didn't go like the fans wanted they are now sharing their opinions on Twitter.
Check out the tweets below.
He's a clown period. He is using a platform among rich people to get what he wants.

— Andrew Berman (@AndrewB74492395) November 6, 2022
🙄🙄 Kim always said she would take the high road for the sake of the kids. Doubt they ever stopped talking they have kids and this is a normal parental interaction LMAO

— I'm The Problem (@WineTays) November 6, 2022
Two human jizzstains

— sterling reputation (@achooinstores) November 6, 2022
Cause her ratings are dropping 😂

— Rorie (@Rorie50287992) November 6, 2022
The former couple was spotted due to their son's game as his school, Sierra Canyon School was competing in the final season of the NFL Flag Football season, in which all the leagues play games in the home of the Rams and the Chargers.
West initially sparked the controversy by wearing White Lives Matter T-Shirt during his surprise Yeezy Fashion show however things got south when he shared anti-semitic remarks on social media and interviews. It majorly affected his career with major brands announcing they will no longer associate themselves with him.
Source: Twitter