New years eve has brought a lot of surprises as well as a shock for people. Many celebrities welcomed the new year in various ways and came into the highlight. One such person that made it into the media during the NYE celebration was Dana White. He and his family were in Mexico enjoying the vacation and celebrating the holidays.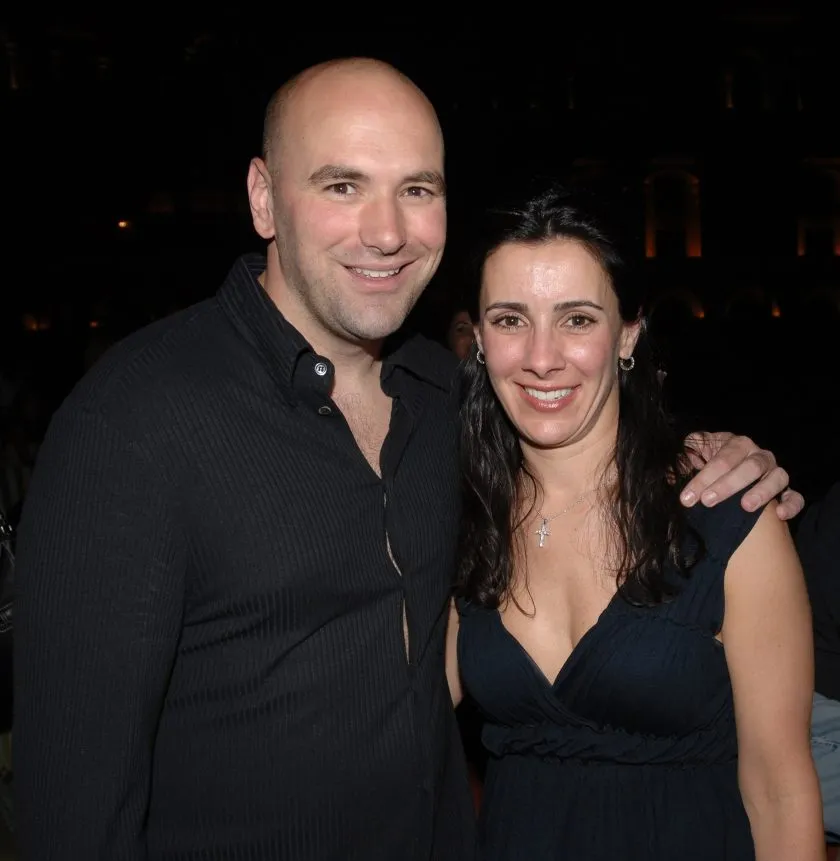 On Saturday night, the couple got into a fight during their time in a club, and their video went viral. White and his wife had a physical fight while they were celebrating New Year's Eve with their friends. The video of the fight caught viewers' attention when it started spreading on the internet.
Read More: "You've gotta come get him. He's gonna kill himself": Khloe Kardashian's Ex Lamar Odom Was So Insanely Addicted The Woman He Did Drugs With Asked Khloe to Take Him Away
Dana White slaps his wife during a physical fight on NYE
Dana White with his wife visited the Cabo San Lucas nightclub on New Year's Eve. The couple got into a physical fight and it was recorded by an onlooker in the crowded club. The 53-year-old businessman and Anna White were celebrating the new year with their friends. They were in El Squid Roe with their group in a VIP area above the dance floor.
According to an eyewitness, the UFC honcho leaned over to speak to his wife who smacked her husband. He returned the favor by slapping her back. Their fight continued till their friends intervened and separated them.
According to the video footage, the couple was highly intoxicated before the fighting started. Things suddenly moved from bad to worse in a minute, and the fight was over. They even sorted out the issue.
Read More: "I want you to do this": Barbara Walters Ordered Whoopi Goldberg's Best Friend Nicolle Wallace To Take Over 'The View' after She Was Humiliatingly Fired
Dana White apologizes for his action through an interview
The UFC President was massively trolled on the internet for slapping his wife in a drunk state. He, through an interview, offered his apologies. White revealed being out with his family for the celebration and accepted the things that happened during the NYE celebration. He also confessed to being drunk and also quickly added that was not his excuse for slapping his wife.
He said, "You've heard me say for years. There's never ever an excuse for a guy to put his hands on a woman." The 53-year-old revealed of known his wife since the age of 12 and being married to her for 30 years now. He also revealed this incident was horrible and embarrassing for him and that such has never happened in his life.
Even Anna White spoke about the incident. She said,
"Dana and I have been married for almost 30 years. To say this is out of character for him is an understatement — nothing like this has ever happened before. Unfortunately, we were both drinking too much on New Year's Eve and things got out of control, on both sides."
The couple has apologized to each other and is now concerned about their children. They share three children to whom they have already come clear about the incident.
Read More: "I'm coming for you now motherf—king crackhead": UFC President Dana White Threatens Former Employee Brandon Bender After Former MMA Fighter Terrorized $500M Rich White's Daughter Savannah
Source: TMZ