Firstly, Prince Harry and Meghan Markle's Netflix docuseries Harry & Meghan and now the Duke of Sussex's tell-all memoir Spare is not sparing the British Royal family after shocking revelations about them. Excerpts from the book have dominated media coverage after it was released in Spain before its official release. In his book, the Duke of Sussex recounts his heroics during the Afghanistan war when he claimed to have killed 25 Taliban insurgents as an Apache helicopter pilot.
However, Prince Harry's claims are backfiring as people including, UFC hotshot Jake Shields, call it a photo opportunity, despite many praising him for the war he fought in. People would think the Duke of Sussex wouldn't have to endure the horrors of war as a high-ranking member of the British Royal family. In his book Spare, the Duke of Sussex claims that for 20 weeks, he was in Afghanistan for his second tour of duty and experienced the real war when he killed 25 Taliban insurgents.
Also Read: "I saw this red mist in him": Prince Harry Was Left Traumatized By Prince William, Provoked Him to Hit Back After Humiliating Meghan Markle
Jake Shields Does Not Believe Prince Harry's Claims Of Killing 25 Taliban Insurgents
As Prince Harry bared more of his life in his tell-all book Spare, what grabbed the most attention was the revelation that he served in the military. During his ten-year service in the British army, the Duke of Sussex claimed he achieved great valor by killing 25 trained Taliban fighters. However, UFC legend Jake Shields does not believe his few claims and calls that the Duke just had a photo opportunity. Aside from UFC legend, many others do not accept these claims.
A hip-hop artist named An0maly tweeted about Prince Harry's war claims, "I don't believe him at all."
I don't believe him at all https://t.co/OYoFWECg3W

— An0maly (@LegendaryEnergy) January 6, 2023
On that tweet, Jake Shield tweeted in response, "He went to Afghanistan for a photo opportunity"
He went to Afghanistan for a photo opportunity

— Jake Shields (@jakeshieldsajj) January 7, 2023
As a result of his response, his tweet against Prince Harry grabbed attention quickly, and users began to show their support for it; however, many opposed the tweet.
Sort of. The queen made him. He had no choice. It was for partying. He was in helicopters so they probably dusted a lot of farmers/" warriors"

— Sanda Stallhall (@SStallhall) January 7, 2023
Say you've never been in a war without saying you've never been in a war.

— Thomas Werner 🇷🇺🇺🇸 (@ThomasW28015605) January 7, 2023
He went so he can say he went

— Zaine (@ZaineSultani) January 7, 2023
I dont think someone who has been in the unfortunate situation of ending another life would end up like he is now.

— John Smith (@JohnSmith_4077) January 6, 2023
Prince Harry killed brown people. 🤦‍♂️

— Tim Gilmour (@GilmourTim) January 6, 2023
The Duke of Sussex served as a forward air controller in Afghanistan between 2007-2008 and then as an Apache attack helicopter pilot between 2012-2013. During his military career, the 38-year-old Prince was known as "Captain Wales" and described the people he killed as chess pieces he had taken off the board and not as persons.
Also Read: "He couldn't stomach her stealing the limelight": Prince Harry Accuses King Charles of Jealousy, Claims Father Hated Him for Marrying Meghan Markle
The Duke Of Sussex Has Turned Against Military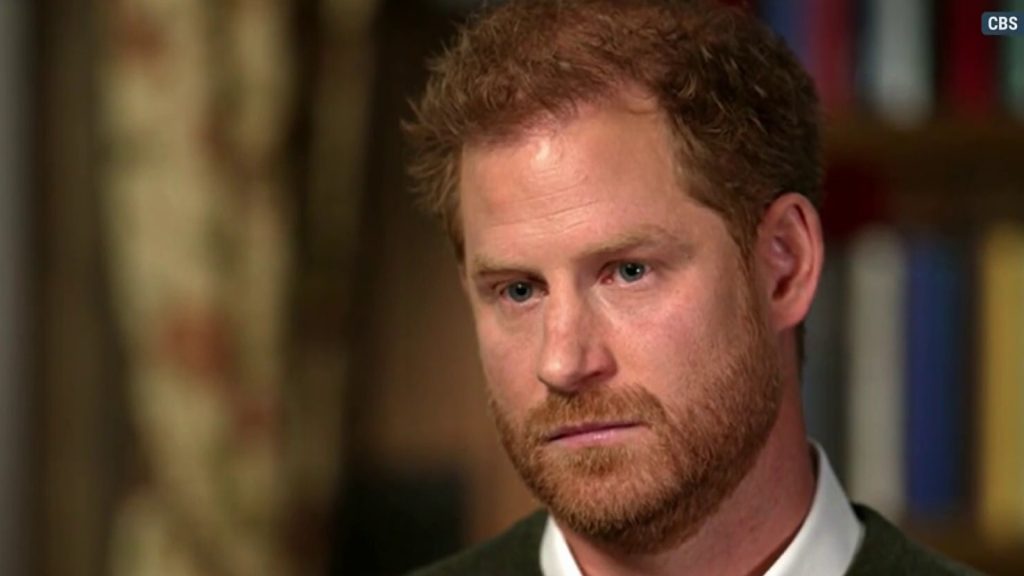 Following the trashing of his birth family, Prince Harry was accused by a retired commanding officer of turning against his military family. As the Duke of Sussex describes it in his memoir, killing 25 Taliban fighters in Afghanistan felt like removing pieces from a chess board. According to recent reports obtained by BBC, Ex-colonel Tim Collins described Prince's behavior as "not army behavior." The outlet claims to have received a copy after the book was released early in Spain.
Collins said,
"That's not how you behave in the Army; it's not how we think. He has badly let the side down. We don't do notches on the rifle butt. We never did."
He continued,
"Harry has now turned against the other family, the military, that once embraced him, having trashed his birth family. He accused Prince Harry of choosing an "alien" path and of "pursuing riches he does not need."

"In the end, I see only disappointment and misery in his pursuit of riches he does not need, and his rejection of family and comradely love that he badly needs."
In response to the claims in the book, retired commanding officer Colonel Collins condemned it as a tragic money-making scam after being disappointed by the claims.
Also Read: "I was not ashamed": Prince Harry Is Not "Embarrassed" of Killing 25 Taliban fighters During Missions