The dating life of the Fight Club actor Brad Pitt is back in the spotlight. It seems like, after the on-and-off romance with Emily Ratajkowski and Nicole Poturalski, he is looking forward to settling down with his new lady love Ines De Ramon. According to a source, the couple might get married this year soon. They had been dating since November 2022 but never made their relationship public. They attended the Bono concert together, making their first appearance as a couple in public, but left separately. Ines DeRamon was previously married to Paul Wesly from The Vampire Diary fame. After four years of marriage, they announced their separation in September 2022.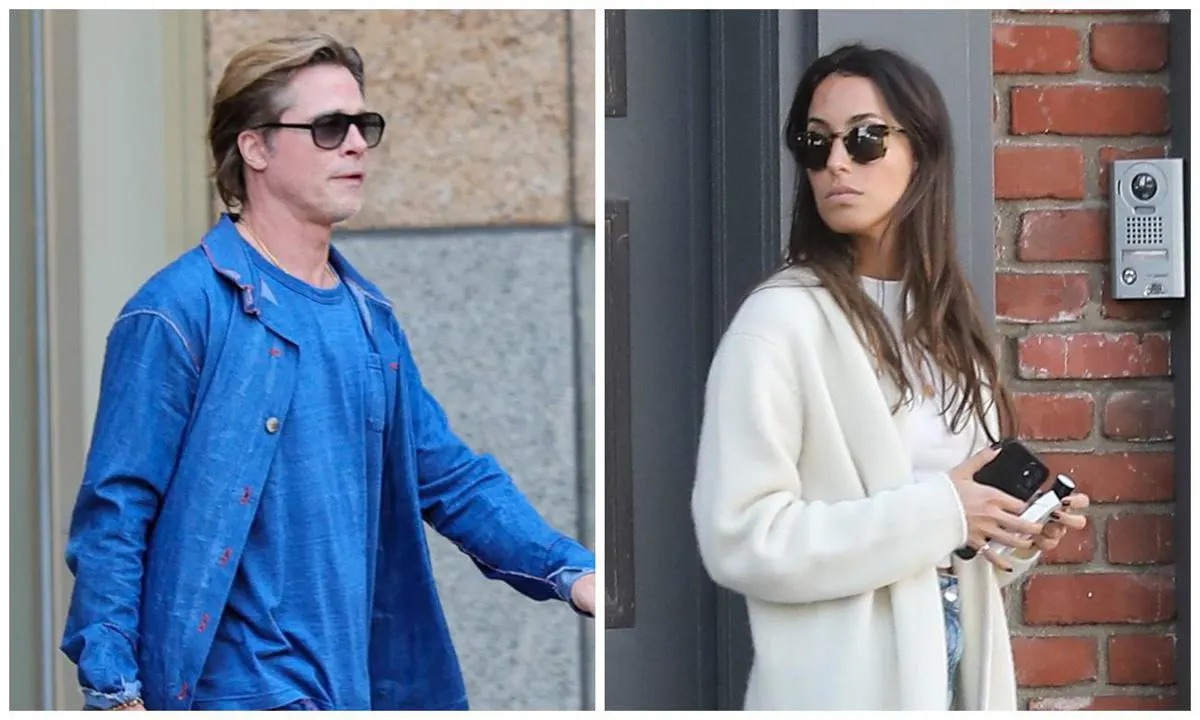 Also Read: "She Has Such A Positive Outlook On Life": After Angelina Jolie Drama, Brad Pitt Is Desperate To Make His Romance With Ines De Ramon A Success Despite His Busy Schedule
Angelina Jolie Warns Ines De Ramon About Brad Pitt
The Salt actor is quite upset with the rumors of her ex-husband getting married to his young girlfriend. She even intends to meet Ines De Ramon. According to the rumors in the tabloid world, Angelina Jolie wants to speak about her side of the story with respect to her marriage to Brad Pitt. She wants to talk about her time spent with the Once Upon A Time In Hollywood star so that Ines De Ramon can make a better decision. The rumors about Brad Pitt's marriage have irked Angelina Jolie. As a woman, she feels her right to talk about the insensitive behavior of her ex-husband Brad Pitt to make Ines De Ramon aware of her decision.
Also Read: "She Is Zero Drama And Very Lowkey": Brad Pitt Loves That His New Relationship Is Nothing Like Marriage With Angelina Jolie Which Was A "High-Profile Disaster"
The Much-Hyped Brangelina Separation
Brangelina as the name goes was one of the most much-hyped and most loved couples in Hollywood. Brad Pitt and Angelina Jolie came closer during the making of Mr. And Mrs. Smith. Their marriage was short-lived. Their divorce got messy as the details of the FBI complaint against the Moneyball actor were leaked. Angelina Jolie clearly mentioned that her separation from Brad Pitt was extremely important for the well-being of her family.
"I continue to focus on their healing. Some have taken advantage of my silence, and the children see lies about themselves in the media, but I remind them that they know their own truth and their own minds. In fact, they are six very brave, very strong young people.", the Eternals actor spoke in an interview with Vogue. 
As they say, there are two sides to being famous and known- the high-drama-divorce was the other side of the much-hyped partnership of Brangelina.
Also Read: "He Was A Decent Enough Person": Angelina Jolie's Raging Depression Made Her Hire A Hitman To Kill Her At Just 22, Was Talked Out Of It By The Person Himself That Made Her Hollywood's Biggest Star
Source: The International News