The actress, comedian, and TV show, Whoopi Goldberg, has had a very interesting career. The Academy Award-winning actor started her acting career with the 1985 film, The Color Purple. She had a long journey before starring in Steven Spielberg's film. Steven Spielberg offered her the lead role in the 1985 film after seeing her performance in a one-woman stage show, The Spook Show.
This was just the beginning of her Hollywood career. The Sister Act star went on to prove that she was born to perform. And her fans would definitely love to see her journey to become one of the most prominent stars of Hollywood. However, Whoopi Goldberg does not want someone to tell her story without her permission.
Read More: 'Start with pleasing yourself': The View's Whoopi Goldberg Advised Nope Star Keke Palmer to Stop Serving The Other Person During S*x, Focus More on Herself
Whoopi Goldberg Doesn't Want Unauthorized Biopics
Whoopi Goldberg does not want filmmakers to share her story without her permission. The Ghost star shared her opinion while discussing Andrew Dominik's controversial Marilyn Monroe film Blonde. While discussing the film, The View co-host Sunny Hostin mentioned that many filmmakers are eyeing to make a biopic on The Associate star.
"It sounds macabre, but I was speaking to Whoopi, and I was saying that she's such a famous person that when she passes away, people are going to make films," Sunny Hostin said.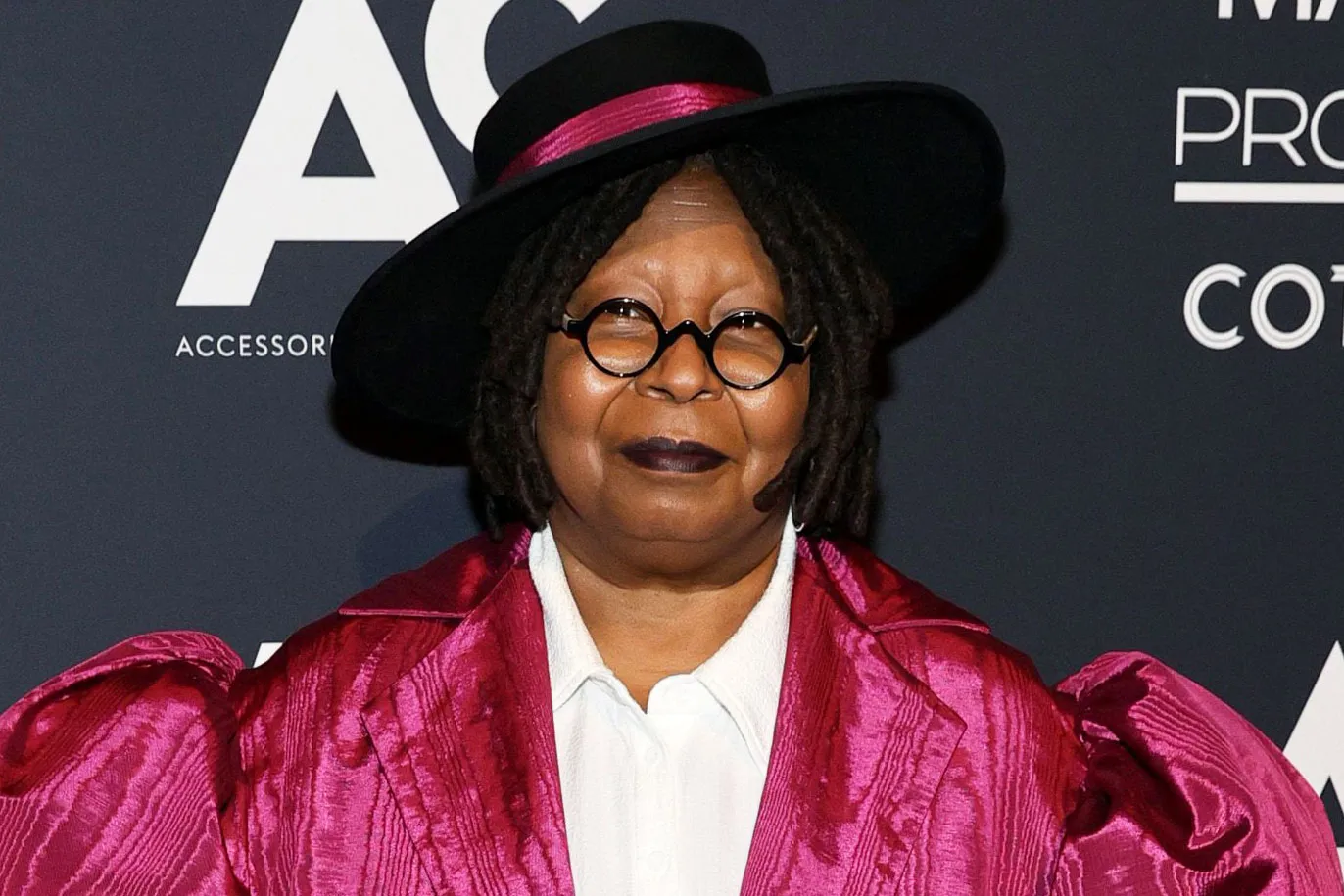 Goldberg replied to her saying, "Actually, they're not. They're not going to make films." She disclosed a clause from her will that says that no one would be able to make a biopic on her unless they get her family's permission. "Because in my will it says, 'Unless you speak to my family, try it.' Try it," the EGOT winner said.
The actress revealed the clause from her will after the release of Blonde. The film stars Ana de Armas as Marilyn Monroe and tells the story of her rise and demise in Hollywood. However, it has been highly criticized for masquerading as a biopic.
Read More: The View Now Target of Massive Fan Uproar after Sara Haines Becomes Host as 80 Year Old Joy Behar, 67 Year Old Whoopi Goldberg Engage in Pointless Catfights
Whoopi Goldberg Shared Update on Sister Act 3
During her appearance on The Tonight Show starring Jimmy Fallon last week, Whoopi Goldberg shared that she has received the script for Sister Act 3. "The script came in yesterday," she told the host.
Disney announced the film in December 2020 and declared that the film would premiere on its streaming service, Disney+. Tyler Perry also joined the project and talked about it during an appearance on The View. "I love the idea of us making this happen but you know, the Hollywood system moves a little slower than I'd like to," Perry said.
Goldberg also mentioned that the threequel could be a good movie while talking to The Tonight Show host. She said, "I really like it but it has a whole lot of adults to go through. So, if they don't get in its way, it could actually be pretty good."
The Emmy winner even said that she wants Jimmy Kimmel to have a cameo in Sister Act 3. The studio has yet not announced the release date for the third film in the comedy franchise.
Read More: 'Here's what I am going to ask you to do…': Whoopi Goldberg Plunges The View into Fresh New Controversy as Show Compares American Democracy to 'Roaches voting for raid'
Source: Geo TV