The trailer of Venom 2 : Let There Be Carnage was launched on 10th May 2021. It created a lot of excited chaos among the fans. It has definitely taken the internet by storm and we won't deny. Sony first launched Venom movie starring Tom Hardy in 2018. The movie despite of getting mixed reactions was a huge hit in the box office and lead to Sony going ahead  with Venom 2.
Tom Hardy plays Eddie Brock and Woody Harrelson plays Cletus Kaside aka Carnage ; fans would remember him getting a cameo towards the end of the first film.
Marvel fans all around the globe always try to spot for any Easter eggs in any trailer or films.
But fans were able to spot Stan Lee tribute
Don't worry if you couldn't spot it the first time , it is bit difficult !
Check the trailer and pause at around 0:48:
Did you notice it on the right side of the frame?
Eddie Brock (Venom) aka Tom Hardy walks into a store and  uses his tentacle to tidy the rack of the magazine as it was falling and not in place. The magazine he tidies up has the Stan Lee on its cover. Well that is really nice of him.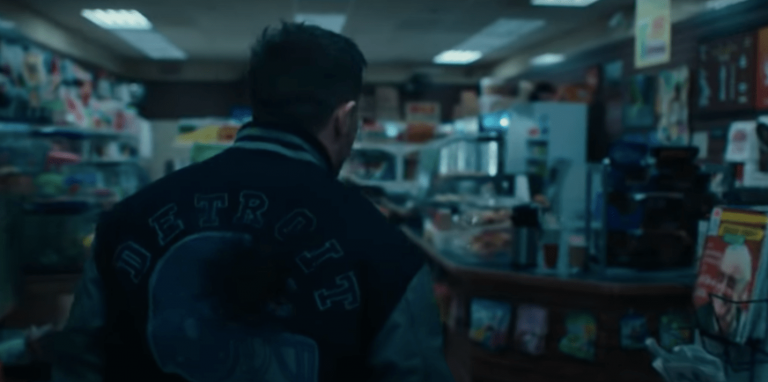 Stan Lee had a cameo in the first Venom movie which came out in October 2018 , giving Eddie some romantic advice. It was one of the final films of Stan Lee appeared in before his death.
He had recorded cameos long back for Spider Man : Into The Spider – Verse in 2018 , and Captain Marvel and Avengers : Endgame in 2019 which were released after his demise.
Spider- Man : Far from Home in 2019 was one the first Marvel movie to not have a Stan Lee cameo.
All of the  Marvel fans love Stan Lee cameos as they are so funny and we definitely miss them.
Despite the fact that Stan lee did not create Venom , it was a very touching gesture from the movie creators to give him a tribute.
Deadpool 2 as well had included a Stan lee cameo as his face on the side of a building.
The fact that studios and fans are continuing to celebrate Stan Lee, speaks a lot about his legacy. Even though unfortunately Stan Lee can not make a physical cameo in these movies , the creators of the film have still kept him alive by making him a part of these films which is a touching and yet respectful tribute to respect his work and him.
We are now excited to know would there be another tribute too in the movie? Or would there be any other way of hinting at some Spider- Man or Avengers connection.
All we can do right now is make theories and wait(though we cannot wait) until the film hits the theatre on 24th September 2021 !