Woke culture is a super divisive topic today. People on the opposite sides of the ideological spectrum have strong opinions on it that clash. Adoption of wokeism by big corporates is controversial and has been attacked by many public personalities. Megyn Kelly is one such conservative commentator that has time and again named and shamed companies that virtue signal and have embraced wokeism.
Megyn Kelly is a smart commentator with an impressive background in law and journalism. This is why her takes on issues gain traction. Recently, she criticised Victoria's Secret for hiring plus-size models, in a sharp departure from their earlier ad campaigns. Are plus-size models a good idea? Megyn Kelly thinks not!
Megyn Kelly Trounces Victoria's Secret for their Ad campaign
According to multiple news reports online, Victoria's Secret has lost huge amounts of money since the creators decided to stop the famous Angels fashion show and went onboard with the woke culture. Megyn Kelly recently discussed the company's new Ad campaign and claimed that the fashion moguls of Victoria Secret do not really believe in diversity when it comes to their expensive lingerie brand.
Also Read: "As If They Have Something Better To Do": Kelly Ripa's Rival Megyn Kelly Blasts Meghan Markle As "Pathetic Money-Grubbing Spotlight Addict" For Refusing To Go To King Charles' Coronation
The show's host was recently joined by Bridget Phetasy, host of Walk-Ins Welcome and Dumpster Fire. In her open and honest proactive show, she debates on Victoria's Secret's upcoming woke fashion show and about the downfall of their sales and brand, what women really want from fashion brands, and more.
Also Read: "Her Hopes For Running For President Are All But Dashed": Megyn Kelly Rips Meghan Markle, Prince Harry For Leaving Royal Family For A Career In American Politics
Megyn Kelly discusses the new plans for the Victoria's Secret fashion show
Kelly shared the news with her guest Bridget Phetasy by saying,
"Victoria's Secret is bringing back its fashion show; it was an annual event, and it's been four years hiatus since its last run, which was canceled after its lowest ratings ever in 2018."
She continued,
"So they are going to bring it back, and it doesn't sound like we're necessarily going to be like the Stephanie angels with the wings and the skimpy outfits, because Victoria's Secret has gone woke."
She then discussed how, in 2019, they first hire their transgender model. She said,
"The Victoria's Secret Collective is an unparalleled group of trailblazers who share a common goal to drive positive change."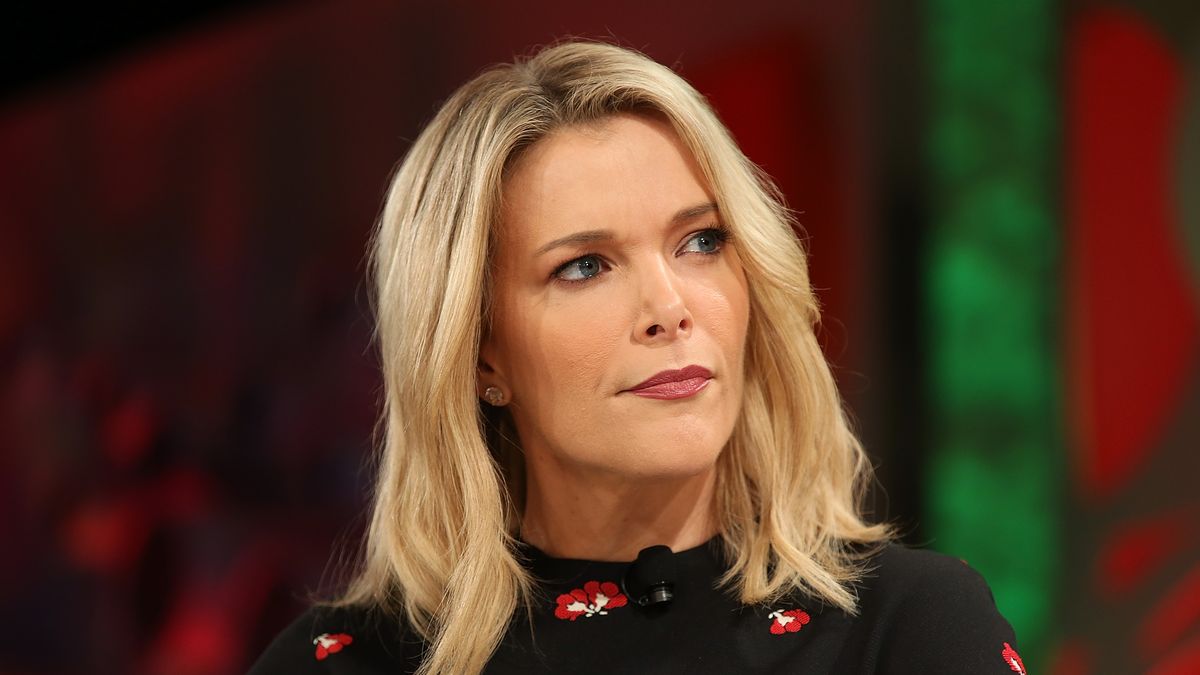 Kelly further shared as she laughed over the brand's failed numbers,
"People don't seem to be responding particularly well to the heavyset models who are refugees and also men."
Also Read: "Just Going To Keep Banging Teenagers The Rest Of His Life": Megyn Kelly Fed Up Of Leonardo DiCaprio Dating Young Women After Rumors Of 19 Year Old Eden Polani Relationship
Victoria's Secret is a high-end fashion brand, but in the past few years, its ratings and popularity have seen a major drop. Recently, they introduced a fellow U.S. lingerie brand named Adore Me To. As per the company, this will improve the customer shopping experience and increase the value of its digital platform, and they are expecting to create significant sales and profit this year.
Source: The Megyn Kelly Show