According to the CEO of Walt Disney Robert Iger, Star Wars creator George Lucas had felt 'upset' and 'betrayed' because of Disney's plans for the sequel trilogy.
In his memoir, The Ride of a Lifetime: Lessons Learned from 15 Years as CEO of the Walt Disney Company, Iger recounted the incident and revealed details. 
Purchase of the trilogy outlines from George Lucas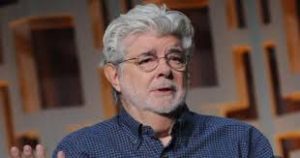 Lucas had told Iger that he had prepared outlines for three new movies. He presented three copies to Iger, Alan Braverman and Alan Horn. After some deliberation, Disney bought the outlines.  However, it was stated in the contract that Disney was not under any obligation to adhere to the outlines. According to Iger, Lucas was clear that Iger would take firm creative control. 
Departure from the plots proposed by Lucas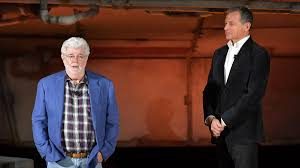 Iger says that Kathy, [The Force Awakens writer-director] J.J. [Abrams], Alan, and himself had discussed the direction of the saga. They decided that their vision was a departure from the outlines of Lucas. 
When Lucas learnt that Disney planned to take a departure from his plots, it came as a surprise to him. The purchase of his outlines had felt like an implicit promise to follow them. When it became clear that Disney would discard his plots, Lucas felt upset and betrayed. Iger feels he could have handled it better. 
Do you think George Lucas was justified in his reaction to Disney's plans? Let us know in the comments section!
The finale of the sequel trilogy
The Skywalker Saga will come to an end with the last of the films releasing on 19th December in the UK and 20th December in the US.  The Star Wars sequel Trilogy will soon wrap up with 'The Rise of SkyWalker'. Watch the trailer here. Source: Comic Book, CNET