Bringing a Marvel superhero alive on screen is a dream for many, but not all. John Boyega belongs to the latter category. The 30-year-old actor has been part of humongous projects like the Star Wars franchise and Pacific Rim Uprising. Rumors of the actor clandestinely working on an upcoming Marvel film have been doing the rounds for a few months now, but in a recent interview, Boyega put an end to them, once and for all.
Also Read: 20 Actors Who Could've Played Major Roles Had They Not Messed Up Their Auditions
"I want to do nuanced things… original indie films" – John Boyega
John Boyega was recently in conversation with the Men's Health magazine for its September 2022 issue. The actor has quite the carpet spread out before him with highly-anticipated films like The Woman King and Breaking slated to be released soon this year.
During the interview, Boyega addressed the rumors of him secretly filming a Marvel movie, and he gave his answer as definitive negative. The actor very clearly mentioned, "That's not in the vision for me now".
He further discussed the kind of projects he is interested in pursuing in the near future, "I want to do nuanced things. I want to donate my services to original indie films that come with new, fresh ideas, because I know it's real hard to top Iron Man in that universe," concluded the actor jokingly.
Also Read: On-Screen Couples That Had No Chemistry At All
John Boyega describes the stress due to back-to-back projects
Boyega went on to describe his career in its nascent stage, saying that earlier he felt like he had to take up every project offered to him. As he has eventually matured, he has learned to choose which waters to dip his toe in. He described his state of mind back when he bombarded himself with incessant projects. Boyega said,
"It's tiring and it's stress, and then dealing with the fact that you eventually have to perform. There are many different ways careers can exhaust you, but the artistic way is unique."
He also revealed how years ago, there came a point in time when he became "exhausted, frantic, and paranoid"  due to consecutive projects on his plate.
Also Read: 12 Actors Who Didn't Like The Characters They Played
John Boyega's Star Wars experience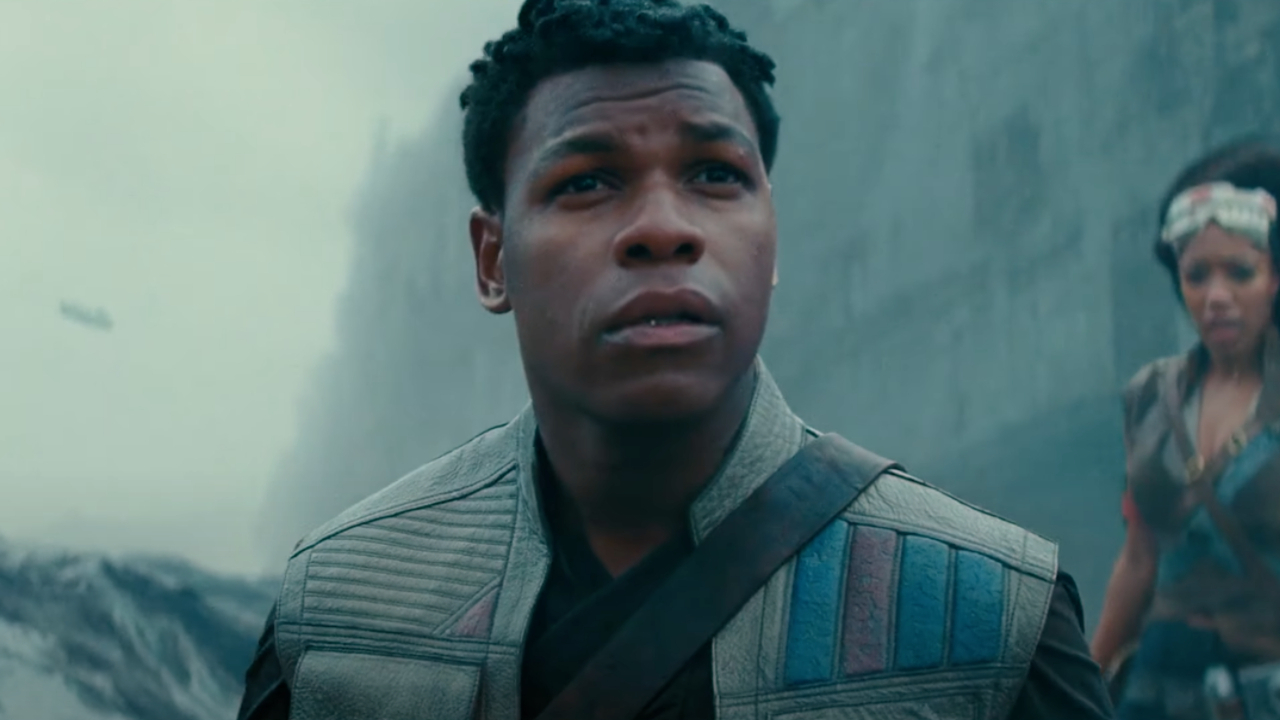 John Boyega has been vocal about issues of racism, pertaining to his gig in the Star Wars franchise. He had claimed that he felt like he was "pushed to the side" adding that, unlike the white characters, his character wasn't handled very well in the recent trilogy. While talking to Men's Health, he expressed the hope that newcomers now feel more welcome and supported in the franchise. He said,
"I'm the one that brought this to the freaking forefront. At least the people going into it now, after my time, [they're] cool. [Lucasfilm is] going to make sure you're well supported and at least you [now] go through this franchise knowing that everybody is going to have [your] back. I'm glad I talked out everything at that time."
Back in June, John Boyega had hit the headlines when Twitter removed the verification badge from his account for reasons unclear. However, soon after the issue was publicized, the blue tick badge was also restored to the actor's account.
Also Read: Star Wars Actor John Boyega Reveals His Plans After The Last Skywalker Film
Source: People