Hollywood actor and producer Brad Pitt is back with the action comedy film Bullet Train who shared his inspiration as Jackie Chan for this movie. Jackie Chan is one of the most popular action stars of all time and is known for his slapstick acrobatic fighting style, comic timing, and innovative stunts, which he typically performs by himself.
Also Read: Brad Pitt Clarifies Taking Retirement From Acting, Says Needs To Work on His Phrasing Better
The American star is known for portraying his roles in movies like 2001's Ocean's Eleven, 1995's Seven, and 12 Monkeys, 2004's Troy, 2011's Moneyball, and many others. He was previously making headlines for his relationship with ex-wife Angelina Jolie and even stated about his retirement from acting.
Brad Pitt Took Inspiration From Jackie Chan For His Character in Bullet Train
Also Read: Sandra Bullock Cancelled Her Holiday To Save the Day For Brad Pitt By Arranging a 10,000 Person Event
The former "sexiest man alive" is playing the role of a seasoned but unlucky American assassin Ladybug in his new action comedy film Bullet Train. During a conversation with Brad Pitt & Brian Tyree Henry on Good Morning Britain, he revealed how Jackie Chan has indirectly helped him to excel in the role in this movie. He even went on to state how the actor is 'underrated' even when he is so popular around the world. He stated, "Action heroes can be great but this infusion of comedy element, this almost like, you know pointing towards Jackie Chan, we all think, he's the greatest and underrated, so get to do something like that was new and fresh."
Also Read: Jackie Chan's Secret Role In Disney's Mulan, Revealed
The actor spoke highly of the martial artists in the past to Variety stating, "David and I had always been big fans of Jackie Chan. We'd been talking about him for decades. He's kind of our Buster Keaton. He's so talented and underrated even. Just to do something in that direction was what was appealing to me." 
A Brief Note on Brad Pitt's Bullet Train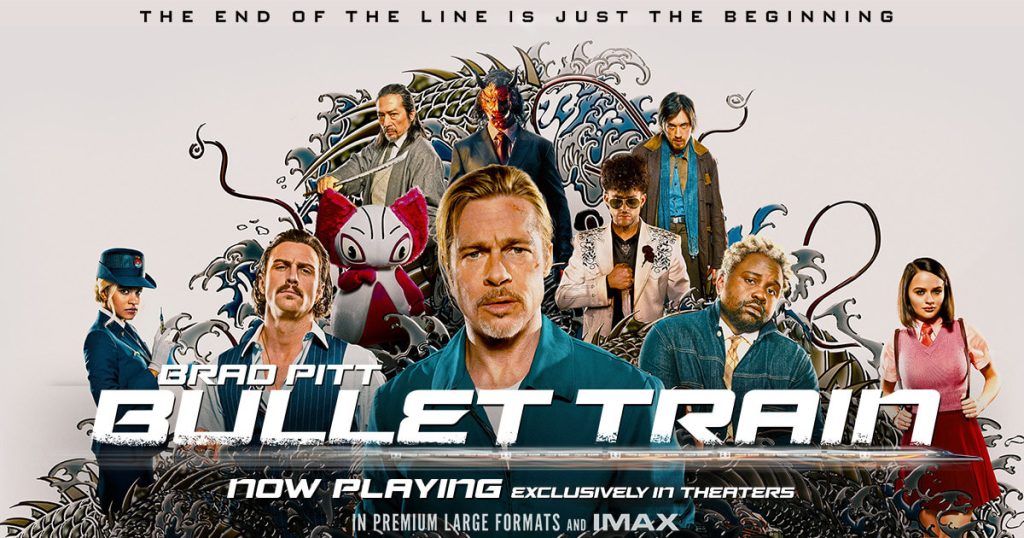 You May Also Like: Brad Pitt Defends Ana de Armas After Initial Backlash, Says It's a Tough Dress to Fill That Required More Than 10 Years in Making
The 2022 action comedy film Bullet Train is based on famous Japanese thriller novelist Kotaro Isaka's work in 2010: Maria Beetle. Helmed by David Leitch, the movie stars Joey King, Aaron Taylor-Johnson, Brian Tyree Henry, Andrew Koji, Hiroyuki Sanada, Michael Shannon, Benito A Martínez Ocasio, and Sandra Bullock.
The film director in an interview with /Film previously mentioned the Hong Kong artist's characters in the latter's movies and how he utilized that in this movie. He stated,
"When you look at Jackie as a lot of those characters that he's had, where he is sort of the underdog and he's trying to survive and he's using the props in this fun Buster Keaton-esque way, it was a no-brainer to lean into that and the homage to Jackie's choreography. And so, we were full-on mining from Jackie's playbook, for sure."
The movie is set to release in theaters in the United States on August 5, 2022, by Sony Pictures Releasing.
Source: Good Morning Britain