Arnold Schwarzenegger and LeBron James are two of the biggest faces in the sports industry. LeBron James is arguably the greatest basketball player of all time, people often keep comparing him to Micheal Jordan. According to Schwarzenegger, his bond with LeBron James comes more from their mutual dedication to philanthropy than their physical achievements.
Also read: 'The Gauntlet is Down': Sylvester Stallone Reveals How Legendary Rivalry With Arnold Schwarzenegger For Hollywood's Top Dog Macho-Man Began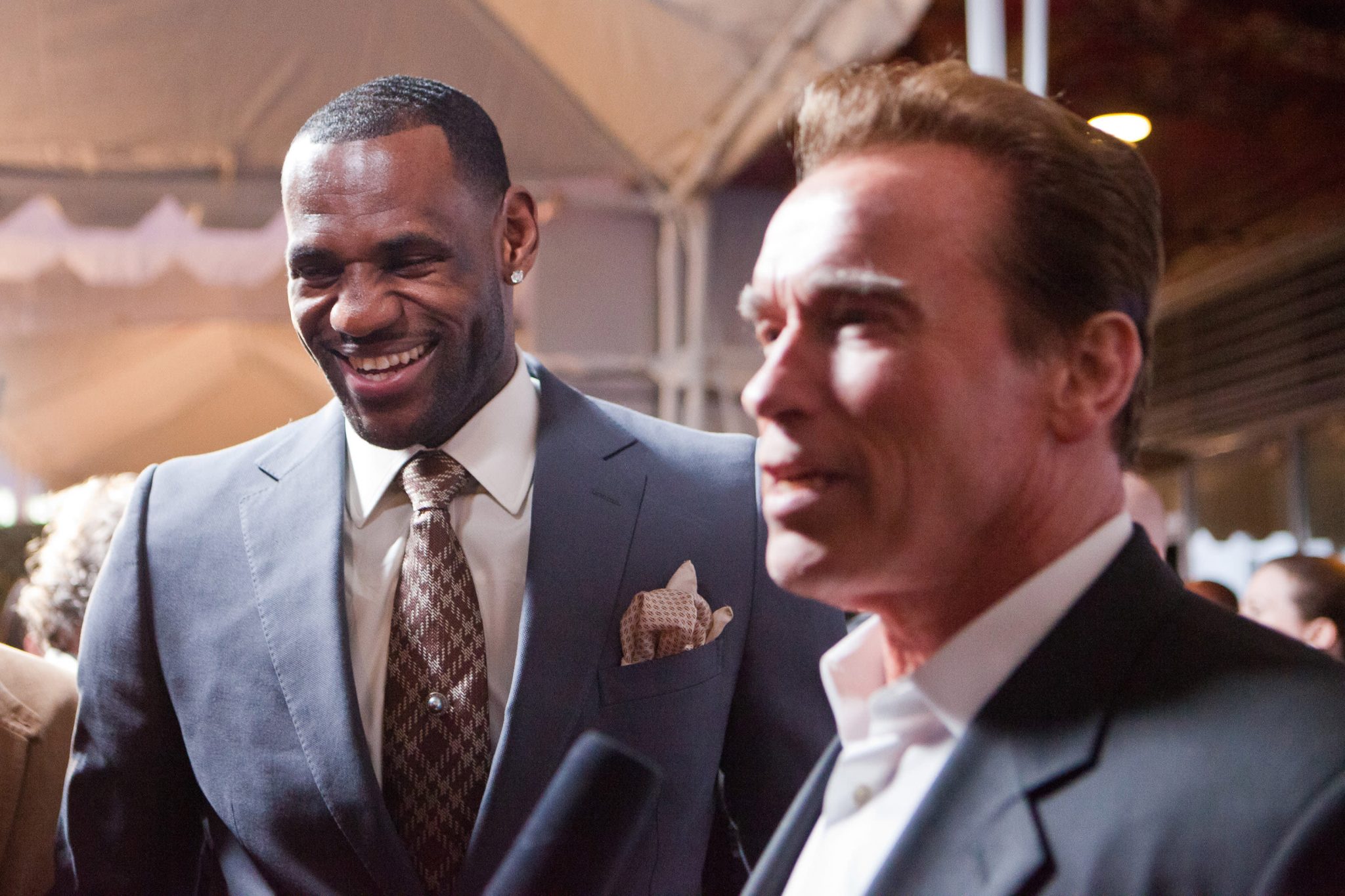 Meeting of Arnold Schwarzenegger and LeBron James
The Terminator series actor says that he was "a big basketball fan of his", of LeBron James, like the rest of millions of Americans. But he met him when he started attending fundraisers for Schwarzeneggar's organization, Arnold's All Stars. The organization provides athletic and academic programs for underprivileged kids, The early support from the NBA star impressed Schwarzenegger.
Also read: The 'Squid Game' Creator Responds To LeBron James' Criticism Of The Show Ending With 'Space Jam 2' Dis
According to the former Governor of California, James wants to give back to the community as much as he can. He wants to reach out to the kids, "especially kids in the inner cities, the same thing, the kind of help that he got." Eventually, the two icons started talking about supplements back in 2019 and started Ladder together.
The Driving Force Behind Ladder
Schwarzenegger told The PEOPLE that LeBron can't afford to have something in his supplement that might have some type of performance-enhancing drug. A discrepancy that lots of companies are opaque about. He further says, "A lot of food supplement companies were busted on that." So, they wanted to make something that is what the label says it is. They have had many visits to the lab to develop their products.
Also read: 'What The F*ck Are You Filming': Arnold Schwarzenegger Has No Idea His Son Patrick Schwarzenegger is in The Boys
Schwarzenegger says "We are not the smartest guys in town when it comes to this kind of science". They know what they want but the chemists are the ones who put the formulas together. That is why both the co-founders stay in regular touch with the labs and that is what "separates the whole thing" from other brands.
Also read: 10 Arnold Schwarzenegger Action Movies, Ranked
Today, Ladder's products are available in all the retail stores, the company has grown to be quite big in the last 3 years.
Source: PEOPLE