It all began when the Strip For You hitmaker was accused of child p*rnography more than ten years ago. But he was cleared of the charges after a trial in which the alleged victim, who was underage, did not testify against him. Yes, we are talking about the disgraced singer Robert Sylvester Kelly. He was found guilty of s*x trafficking and racketeering in New York and is now serving a 30-year prison term. 
R. Kelly, who stood trial in his hometown of Chicago, was found guilty on six of the 13 counts he was charged with in September 2022. He will be sentenced later next month. There were ten additional s*x abuse charges against the Same Girl hitmaker in the city, but a city prosecutor stated on Monday that these charges would not be followed any longer now.
Kelly is accused of sexually assaulting four people, three of whom were minors, between May 1998 and January 2010. 
Also Read: R. Kelly Releases Album 'I Admit It' From Prison Only For Spotify and Apple Music to Pull Down Convicted Trafficker's Album From Streaming 
Kim Foxx, the state's attorney for Cook County, said during a press conference that her office believes "justice has been served" against the s*x offender in light of Kelly's two convictions.  
Robert Sylvester Kelly's s*x abuse charges are dropped 
With regard to the crimes R. Kelly has committed, the prosecutor Kim Foxx said, "Kelly is potentially looking at the possibility of never walking out of prison again. While today's cases are no longer being pursued, we believe justice has been served."
She later explained that the charges were dropped primarily due to "limited resources and court time," though she added that her office had found the accusations to be credible, according to CBS News. The decision "may be disappointing" to Kelly's accusers, according to Foxx. She had persuaded the accused women and minor girls to come forward so she could press charges against Kelly in 2019.
The charges will officially be dropped when he will show up in court on Tuesday.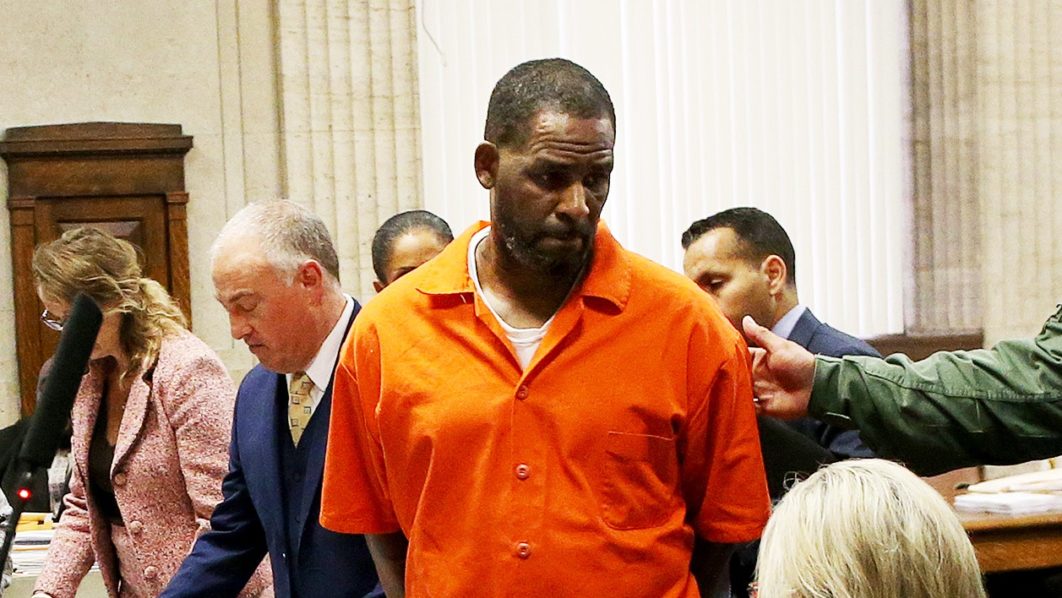 More than 30 witnesses testified in the Trapped in the Closet singer's recent Chicago trial, which was held in open court. Additionally, it is said that the courtroom was shown p*rnographic videotapes of Kelly allegedly abusing his own 14-year-old goddaughter, Jane. Four women, including Jane, came forward in the courtroom to accuse Kelly of abusing them sexually when they were minors.  
Also Read: Kanye West Gets Rare Support From Fans as Spotify Decides Not to Remove His Music, Claim He's Being Targeted
R. Kelly was convicted of multiple counts of sexual abuse
According to CBS Chicago, Robert Sylvester Kelly was convicted on six of the 13 charges in the federal trial. The 55-year-old artist was found guilty by a jury in the US District Court in Chicago on several counts of sexually exploiting a child, enticing a female, and possessing materials containing child p*rnography.
Kelly is among the most well-known A-lister in the entertainment business, who has been found guilty of sexual misconduct in the #MeToo movement against sexual assault and harassment.
In June 2022, Kelly was found guilty of s*x trafficking and sentenced to 30 years in prison. He was in danger of spending the rest of his life in prison after devising a complex plan to seduce and abuse minors and aspiring singers.
R. Kelly, who vehemently denied all of the allegations against him, was also found in contempt of the Mann Act, which prohibits  s*x trafficking.
Also Read: Disgraced Musician R. Kelly is So Terrified of His S*x Trafficking Trial Verdict He's Reportedly Blocking Out All White People from Jury to Cash in on the Race Card
Source- CBS Chicago News