After the not-yet-legally binding marriage ceremony, Kanye West's new bride was the talk of the town. And still is. After being allegedly missing for a few days Kanye was seen sporting wedding bands with a mystery woman. Turns out, the mystery woman was none other than Bianca Censori, Yeezy's designer. The rapper also released a song called "Censori Overload" dedicated to his new partner.
The two got married in a secret wedding ceremony and have not yet publically commented on the topic. However, the new bride's family has. The family spoke out about how they feel about Bianca Censori's "wild" decision and much more.
Also Read: Bianca Censori Net Worth – Kanye West's Alleged Wife isn't Anything Like Kim Kardashian
Bianca Censori's family on the secret wedding
The family recently spoke to Herald Sun, from their statements it can be concluded that the family is happy for both of them and does not have any problem until and unless their daughter is happy. Bianca Censori's sister Angelina Censori commented on the news by saying,
"It's very exciting news for both my sister and the family but we choose to have some privacy for the time being," 
Many other relatives of the Australia-born bride chimed in to wish the newlyweds their best wishes. The family is quite ecstatic to hear the news and also requested the media to respect their privacy as they celebrate this very personal moment.
Since the news came to light, Bianca Censori deactivated all her social media accounts and completely erased her presence from social media. Although not from the internet, people are now more curious than ever trying to dig out every bit of information there is available on this planet.
Also Read: "She hates pretty girls": Kim Kardashian Hates Kanye West's 'New Upgrade' Wife Bianca Censori, Suspected Rapper Had Flings With Her While Married
Who is Bianca Censori?
Hailing from Melbourne, Australia, Censori has made quite a stir on the internet after she decided to marry the "ex-billionaire" rapper Kanye West. People are now quite curious to know who she really is and how to did she come about marrying Kanye West.
In an interview with Vogue, some years back the former brunet Bianca Censori said,
 "The pandemic was the first time in a long time a lot of Australian creatives were brought back to one place–"Melbourne felt like this melting pot of global creativity. People began to cross disciplines and collaborate in ways I hadn't experienced before." said the now-blonde sharing her experience splitting her time between Melbourne and Los Angeles where she currently resides.
Bianca Censori met Kanye West through his brand Yeezy, where she was an architectural designer. As per her LinkedIn profile, she worked at the company since November 2020. She graduated from the University of Melbourne in 2017 and got her masters in architecture in 2020. She also has a jewelry company of her own called Nylons.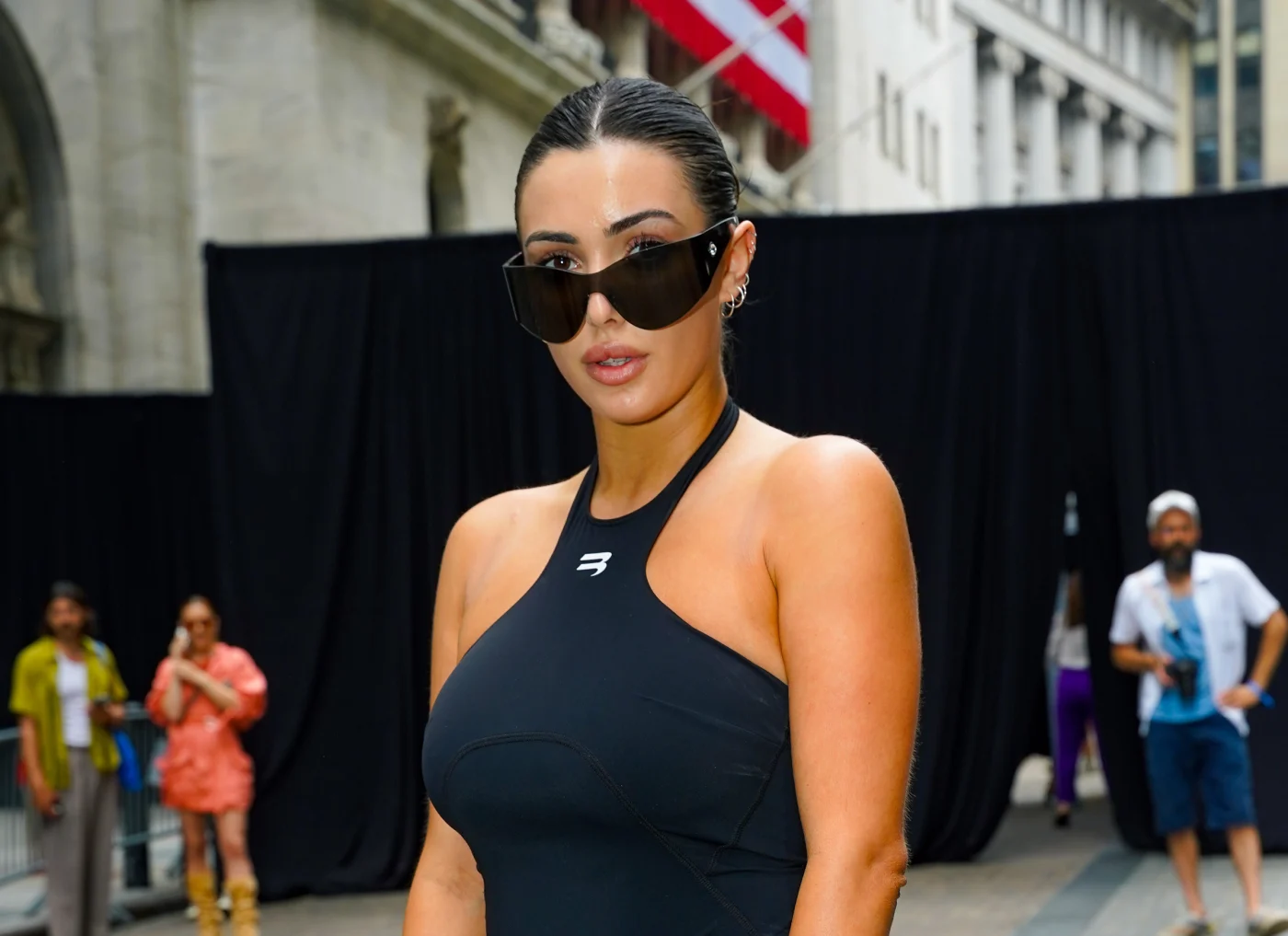 These are the only known information about Bianca Censori, although all the internet detectives are at work to find out even more about the mystery woman. Till then, she is enjoying her privacy with her new beau Kanye West.
Also Read: Kanye West Still Has Feelings for Kim Kardashian, Reportedly Didn't Obtain Marriage Certificate That Makes Bianca Censori Wedding Legal
Source: Herald Sun