It's been more than a year since Will Smith's controversial act on the stage of the 2022 Oscars. Before winning the Best Actor Oscar for the sports drama King Richard, he slapped the host of the 94th Academy Awards, Chris Rock, after he made a joke about his wife, Jada Pinkett Smith.
And after Chris Rock took a hit at Smith and his wife in his Netflix special, Jimmy Kimmel also cracked some jokes about the infamous incident. And his wife and the executive producer of the 2023 Oscars have revealed that they decided to cut some jokes to go easy on the 54-year-old actor.
Read More: "I am not going to be a victim": Chris Rock Turned Down Oprah Winfrey's Offer After Will Smith Slapped Him at Oscars
The Academy Cut Off Some Will Smith Jokes
It was kind of impossible not to address the infamous 2022 Academy Award incident at this year's award ceremony. And Jimmy Kimmel did so, as he warned everyone against violent behavior at the ceremony. During her interview with Variety, Molly McNearney shared that it was not the Academy's job to make jokes about Will Smith. "But we didn't think that was our place to do that. That should be Chris Rock, not us," she said.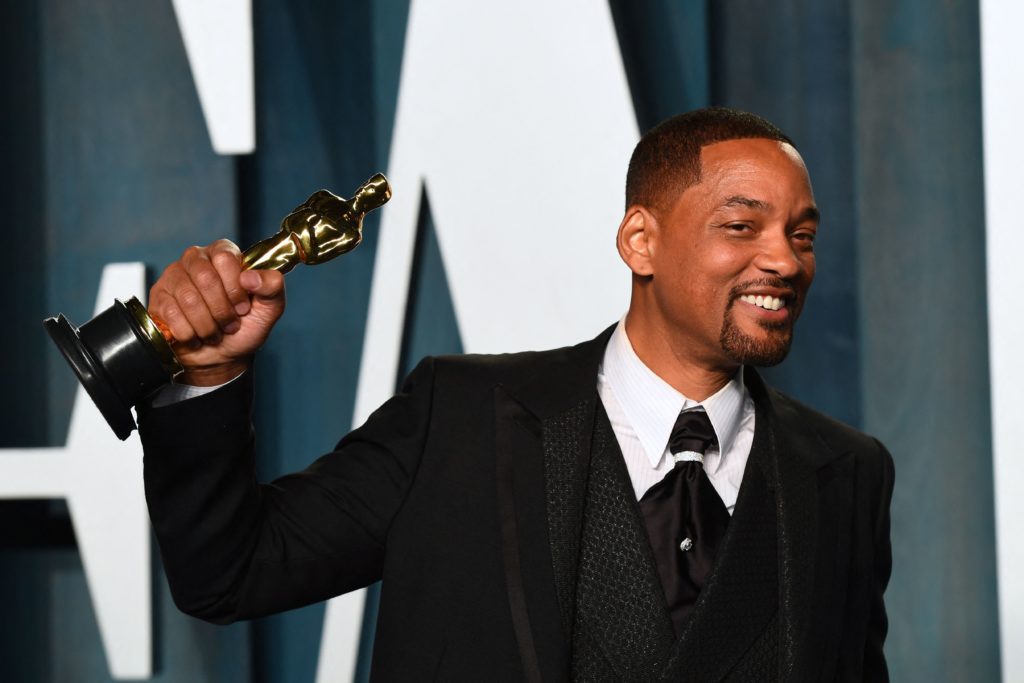 She also shared that they did not want to make this year's Oscar all about "last year" and this is the reason they got rid of most of the jokes about the Bad Boys star. "I cannot tell you how many Will Smith jokes we had that then we got rid of. We think that only the best for that room made it," McNearney said. She also claimed that some of the jokes could have been harder than the ones presented during the ceremony.
Read More: "It's sad and it's b*tch, mate": Will Smith Reportedly Getting Embarrassed By Chris Rock's Oscars Slap Jokes a Sign of Cowardice, Says YouTuber Ryan Kinel
The Academy Did Not Want to Ignore the Incident
After Will Smith slapped Chris Rock on stage, he was awarded with the Oscar for Best Actor. Many found his Oscar win offensive as he did an act of violence before he received the award. However, the Focus star was later banned from any Academy event for a decade. Molly McNearney also shared that the Academy did not simply want to avoid the Hitch star's offensive act.
The host of the 2023 Academy Awards, Jimmy Kimmel, made sure to mention the incident occasionally during the award ceremony. In his monologue, the host noted how he made sure that no one reached him with any ill intention. The host also pointed out occasionally that the Academy has a "crisis team" in place.
And as he wrapped up the ceremony, he once again made a reference to the infamous incident, saying, "Great work, crisis team." He even joked about the incident in a tweet he shared in which he congrats everyone for having an incident-free evening.
Read More: "I'm not very ready": Jimmy Kimmel Reveals He's Not Prepared for Violent Outburst at Oscars After Will Smith Attacked Chris Rock and Took Home Best Actor Award
Source: Variety