Nick Cannon looks like is preparing for a team as the American TV host is confirmed to have his 12th child. The comedian, who is already a father of a dozen kids now with six different women is now seeking the attention of the public who are not at all happy with him. His continuous efforts to embrace fatherhood have received a mega reply from the official Twitter account of Chili's Grill & Bar.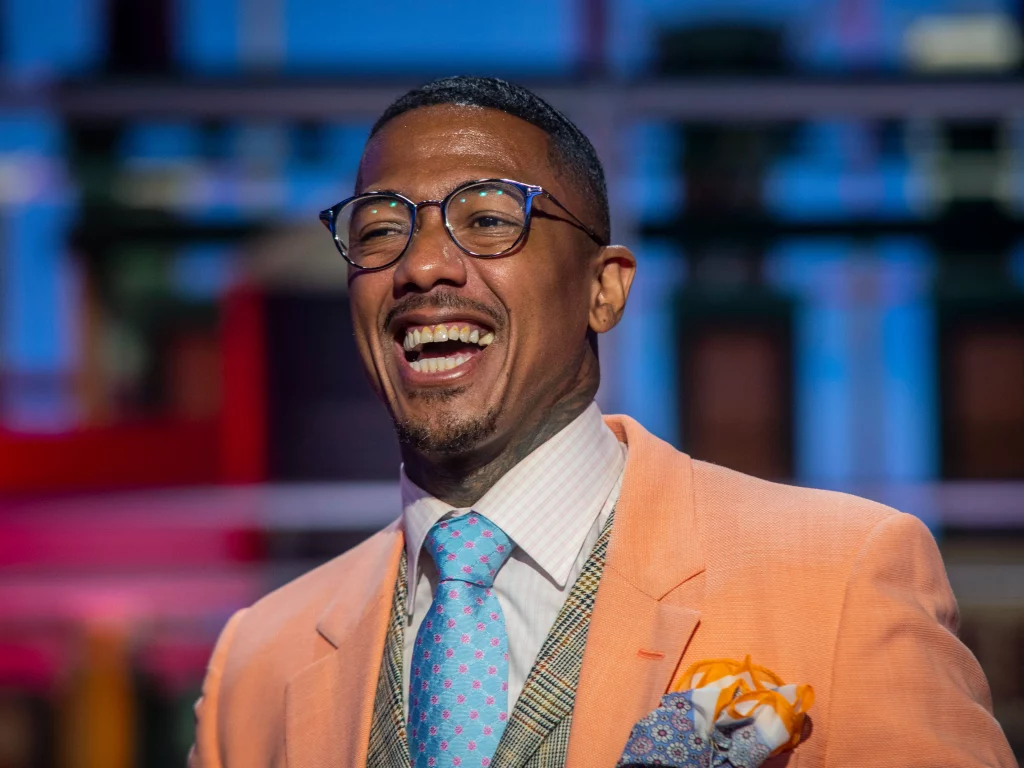 Also Read: Ryan Reynolds Trolls $20M Rich Nick Cannon After News of Baby No. 11 With Model Alyssa Scott
The professional DJ Abby De La Rosa gave this announcement about welcoming her third child with the actor making the latter officially the father of dozen kids.
Nick Cannon and Abby De La Rosa Welcome Baby Girl
Also Read: Nick Cannon Welcomes 10th Child Two Weeks After His Ninth, Doesn't Seem To Slow Down In His Mission To Take Over Earth
The former radio personality Abby De La Rosa and Nick Cannon welcomed a baby girl on Friday as per the former's Instagram story update about the news. The former captioned "11.11.22″ on a photograph of her newborn baby girl resting on her chest. The duo shares twins Zion and Zillion who were born in June 2021.
De La Rosa first met him "while being a personality on one of L.A. hottest hip hop station," as per the information revealed via her Instagram Story in June 2022.
Even though there are no details about the exact year of their encounter, she has been open about her relationship with the comedian. She even clarified that her being open in the relationship "does not change or take away from the type of mother that I am to my kids and the wholeness that I am to them and the strength that I share with them."
Not just the mother of three but Cannon wholeheartedly welcomed the new child in his family.
Nick Cannon's Celebrating The Arrival of His Newborn Baby Girl
Also Read: Abby De La Rosa Defends Her Polyamorous Relationship With Nick Cannon After Rapper Welcomed 9th Child
The 42-year-old comedian in his own Instagram post announced the arrival of his 12th child by posting a snap of his newborn along with her parents writing the caption, "11/11/2022 A BEAUTIFUL DAY for 'BEAUTIFUL ZEPPELIN CANNON' to arrive!"
His long caption showered love for the mother of three and their newborn daughter however Chili's seemed to have found a new way of promoting themselves by trolling the star.
They took to Twitter and shared the news in a rather interesting way regarding the TV personality becoming the father of 12 children.
That tweet gained the attention of the fans who also shared their thoughts on the same.
Check out the tweets below.
don't worry @NickCannon we don't limit kids meals https://t.co/NMPkO9ZK04

— Chili's Grill & Bar (@Chilis) November 10, 2022
— alesha ⁷ is incredibly annoyed 🫠 (@jiminslovely7) November 11, 2022
how is this not illegal

— mae ¡ 🦇 loves tee 💌 JOYCE DAY (@DRlVlNGHOME2YOU) November 10, 2022
That family tree gonna be a family forest. pic.twitter.com/5064aF43HR

— Some Weeb (@SomeWee24777787) November 10, 2022
is he not embarrassed???

— jay ❦ (@virgosgroove_) November 10, 2022
Great another kid for Nick Cannon to neglect. Sure he might care for them financially but we all know they're all going to be physically neglected since he can't be there for all of them at the same time being from different women. Poor kids

— Maximuss J 📈 (@trustMaximuss) November 11, 2022
De La Rosa was previously concealing the identity of her third baby's father however fans were quick to speculate it was Nick Cannon after the international DJ dropped hints on her social media. However, she later confirmed the rapper is the father of her newborn.
In last year's interview, the actor addressed the reason behind having many children. "When you really talk about the essence of living in…as a father, too. I've learned so much just from my children and it's so amazing. And I really just love being around my kids and just that youthful energy. Like you get to relive every time," he shared at that time.
Apart from sharing three children with the DJ, he shares twins Monroe and Moroccan with ex-Mariah Carey. He shares three kids with model Brittany Bell, Rise Messiah, Golden Sagon, and Powerful Queen.
He is also the father of 4 months old Legendary Love with model Bre Tiesi and recently welcomed daughter Onyx Ice Cole with former model LaNisha Cole.
Alyssa Scott, who is currently pregnant with her third baby also shared Zen with the comedian however the little one passed away at just 5 months after being diagnosed with brain cancer.
Source: Twitter