This year, Johnny Depp has made headlines for his legal troubles rather than his professional work endeavors. It was all the rage earlier in 2022 when he went to trial with his ex-wife Amber Heard, who accused him of domestic abuse and who he countersued for defamation. The controversy forced Disney to drop Johnny Depp from upcoming Pirates of the Caribbean productions.
Despite the fact that he was found not guilty after the trial, he is not considering returning as Captain Jack Sparrow because, in his words, he felt "betrayed" by their decision. This is in response to the actor's own statement that he wanted to give his character a "proper ending." Jerry Bruckheimer, a producer best known for the Pirates of the Caribbean film series, recently expressed his desire in this regard.
Also Read: 'She's as evil, calculated, and conniving as they come': Johnny Depp Fans Troll Amber Heard, Claim She Accepted $1M Deal as She Knew She'd Lose
Would Johnny Depp's Jack Sparrow be killed in POTC?
Producer  Jerry Bruckheimer discusses the possibility of killing off Johnny Depp's Jack Sparrow character as the actor recovers from his infamous legal battles with Amber Heard. Depp was nominated for a Golden Globe for his portrayal of the eccentric pirate captain in the first movie. This even helped him establish himself as the face of Disney's swashbuckling franchise based on their theme park attraction.
Sparrow would have played the lead role in all five Pirates of the Caribbean films. This became quite uncertain due to the critical and financial reception of his most recent film, Dead Men Tell No Tales, which received generally negative reviews. Well, Bruckheimer discussed the future of the Pirates of the Caribbean franchise in-depth with the Hollywood Reporter. When asked if Depp's Jack Sparrow might be killed off, the producer dismissed the idea.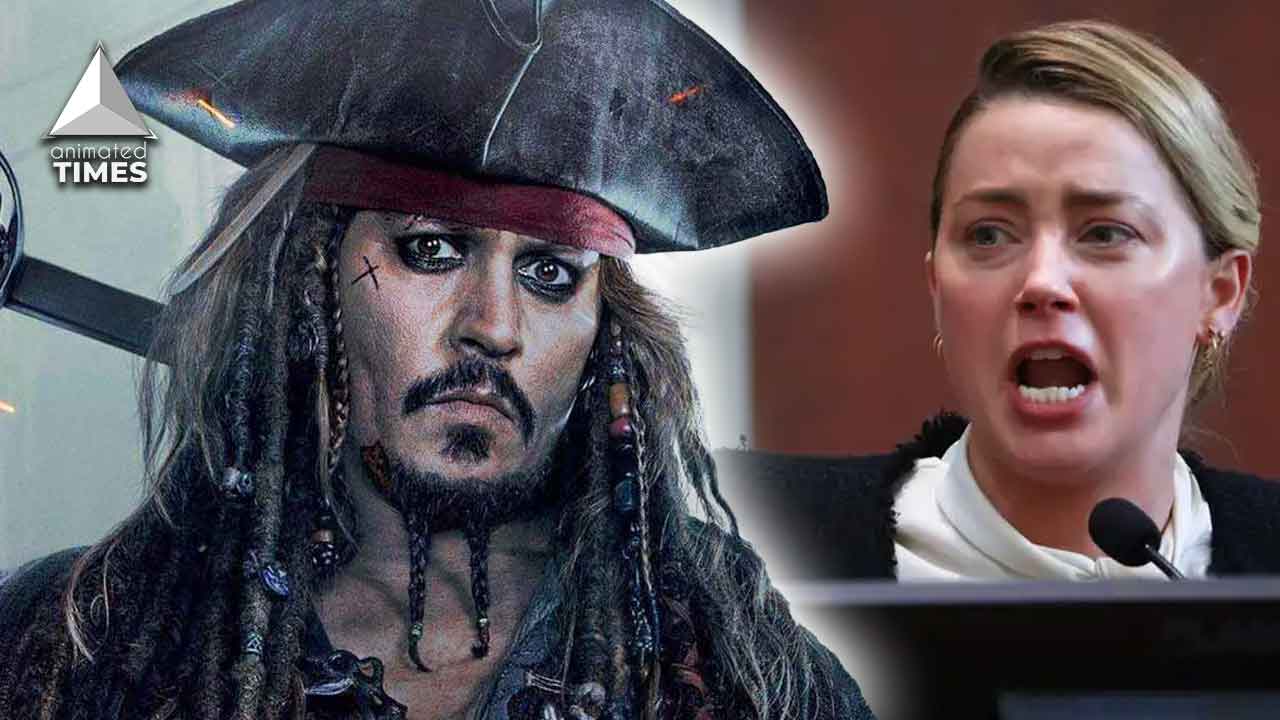 While recalling how they had tried to do so in the past but it had failed, he said, "You can't [kill Captain Jack Sparrow]. We tried to kill him. It didn't work."
Also Read: "I've lost faith in the American legal system": Amber Heard Settles 6 Years of Legal Battle With Johnny Depp, Pays $1M to Johnny Depp After Losing Trial
Is Johnny Depp Planning to Join POTC Again?
Fans were not happy to know that Johnny Depp would have to leave the project as a result of his legal case with his ex-wife, Amber Heard. But he still had a significant role to play in each of the franchise's five films. His fans pleaded with him to take over the role of Sparrow after the defamation trial ended in the actor's favor. He is known to be one of the highest-paid actors in the world. 
While acknowledging that the Pirates of the Caribbean sequel is still in development, Bruckheimer is still upbeat about the prospect of Johnny Depp returning for a future installment. However, he also did note that the Pirates of the Caribbean sequel is currently Disney's top priority. Also, during the recent trial between him and Heard, Depp appeared to rule out the possibility of his comeback by declaring that he would turn down a $300 million offer to reprise the role of Jack Sparrow.
The Golden Globe winner claimed that his lack of interest in returning for Pirates of the Caribbean was due to his tense relationship with Disney. But in the six months, since he won his trial, he has not made any further comments about his potential return.
Also Read: Even Amber Heard's Closest Friends Are Reportedly Shutting Her Out As She Asks For Support And Shelter Following Devastating Johnny Depp Trial
Source: TheHollywoodReporter