Jada Pinkett Smith invited her husband Will Smith's ex-wife, Sheree Zampino, as a special guest host for Wednesday's (October 19) Red Table Talk episode. Even though they never really liked each other since the beginning, both the current and ex-wife of Hollywood star Will Smith seemed friendly and affectionate towards each other, and they discussed various topics around their odd relationship.
Will Smith and Jada Pinkett Smith's marriage has always been under scrutiny by many fans and critics, as the power couple's 24 years of marriage saw both good and bad days. On Wednesday, the two actresses spoke about being a "toxic forgiver," Jada Pinkett revealed that her husband "takes trips" with Zampino when she is not around. And apparently, she has no problem with it as she later clarified.
Also read: 'I'm not there. They do their thing': Jada Smith Confirms Husband Will Smith Has 'Fun' With Ex-Wife Sheree Zampino on Trips
Jada Pinkett Smith completely approves of Will Smith going on trips with his ex-wife
Even though co-parenting a kid after divorce is quite common these days, keeping a friendship and going on trips together can come off a little strange to many people. The King Richard actor, Will Smith, is doing the same as he goes on trips with his ex-wife Sheree Zampino and his current wife Jada Pinkett Smith admits that she has no problem at all with their bond.
Country singer Jana Kramer asked the talk show host about the bond Will Smith still shares with his former wife, to which Pinkett Smith replied, "Never. They take trips, I'm not there. They do their thing, Not together romantically but if he's going on a book tour and [Will's] mom is going and his sister, it's fun for me to watch them enjoy each other." She then clarifies so as to not create any more rumors by saying "It takes time though. We're not having trouble, everyone,"
Also read: Jada Smith Writing a Tell-All Memoir to Debunk "False Stories", Explore Her 'Complicated marriage with Will Smith'
Will Smith is co-parenting with his former wife Sheree Zampino
The 2022 Oscar winner Will Smith and the Real Housewives of Beverly Hills Sheree Zampino were married for three years from 1992 to 1995 and also share a son named Trey Smith. After their divorce, Smith started dating Jada Pinkett with whom he eventually tied the knot in 1997. Jada Pinkett Smith and Will Smith took care of Trey Smith after Will Smith split from Zampino. They too have two children together, Jaden Smith, 24, and, Willow Smith, 21.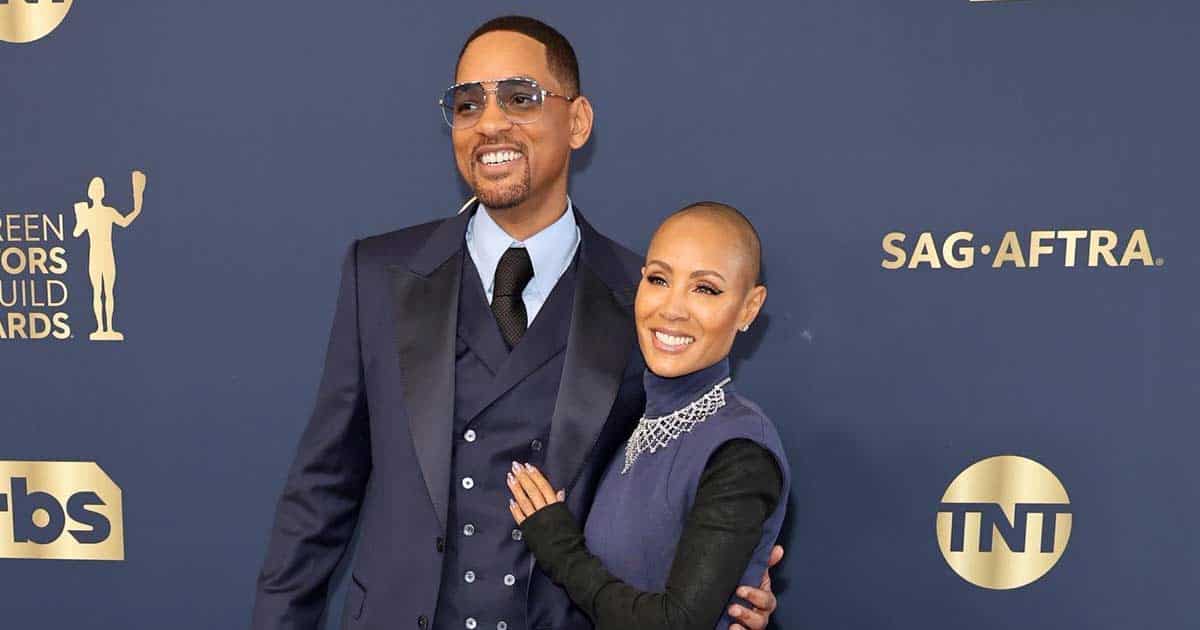 The Hollywood Exes alum during the discussion on the show said, "With Will, we're better as co-parents than we were as husband and wife." She later continued, "We came together to have Trey, it took the two of us to make him but then we shifted," Jada Smith then responded by saying that they look like they enjoy each other.
Jada Pinkett Smith admits she sometimes had to 'Fake It' with Will Smith's Ex Sheree Zampino
Jada Pinkett Smith and Sheree Zampino made it clear on the recent episode of Red table talk that they get along well now — but it took the pair some time. "We have developed a really nice sisterhood, but it hasn't been easy along the way," Pinkett Smith admitted during the conversation about how their relationship has evolved over the years.
Also read: Willow Smith Exposed Jada Smith – A Vocal Feminist – For Being a 'Cruel and Manipulative' Mom, Treating Her Differently Than Jaden Because She's a Girl
Pinkett later continued by explaining how she and Zampino sometimes had to "fake" their relationship to make it. They discussed about their earlier relationship as the group dove into their conversation on "toxic forgiveness". She also later mentioned how she was wrong for thinking that Will Smith's relationship with Zampino ended right after the divorce.
Source: Geo tv