Jennifer Lopez recently talked about her two albums This Is Me…Then and This Is Me…Now and also about everything that happened in between. The megastar has worked her way up and inspired thousands on the way with her acting, singing, and dancing. She is now a global phenomenon with multiple hits and records. The actress recently opened up about her struggles and woe from each chapter of her life from the noughties.
In a recent interview, she goes into detail about how they dealt with fame, heartbreaks, and how she found herself.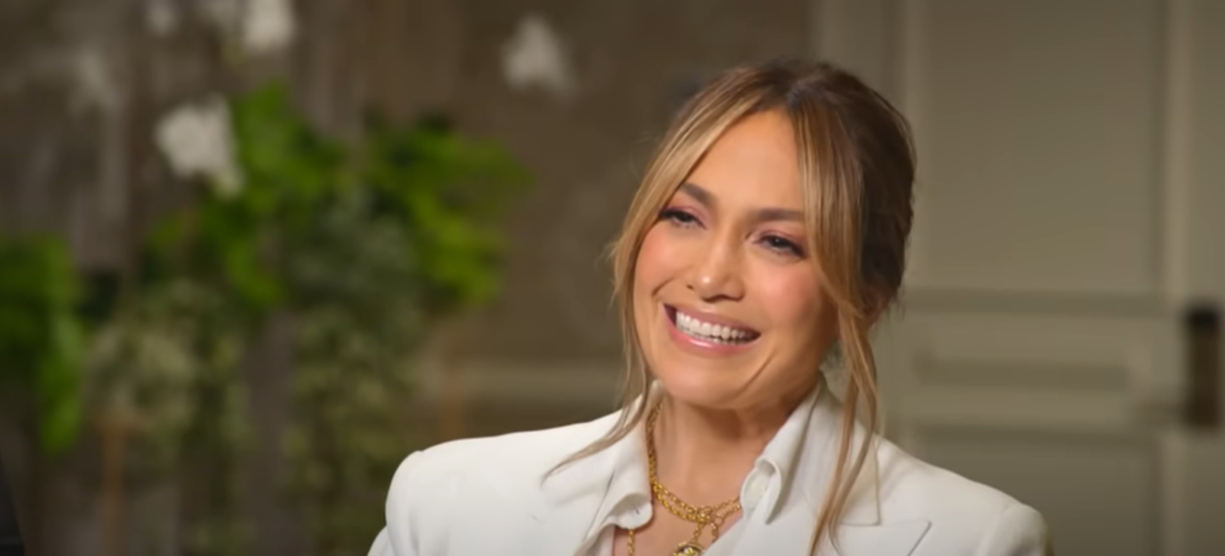 Also Read: "When men think of strippers they think of it in a different way": Ben Affleck's Sweetheart Jennifer Lopez Wishes Her Movie Was Directed by a Man
Jennifer Lopez on the worst phase of her life
The recent Apple interview with Zane Lowe shed light on Jennifer Lopez's different chapters from her life and her struggles throughout her career. One such chapter is about her divorce from Marc Anthony. It was especially a tough pill to swallow for her since her kids were also in the picture. It was not the first time she was all by herself but it was her first time being a mother and all by herself at the same time.
"Like for me, after my divorce, I was like, what am I doing wrong? I have two babies, trying to make this work with all my heart and soul. What am I doing wrong? What is wrong with me?"
Although she was devastated after her divorce, whenever she was put to test she would think to herself what kind of an example she wants to set for her children. She would then pick herself up and move forward. Her children kept her going, one after the other they are her sole strength to battle all the evils.
"And it made me look at myself. And that's when the work began, which was… My kids are 14 years old now, my twins, and it was a journey of 10 years of figuring myself out and making the same mistakes and doing it again."
She is now grateful for all the mistakes she has made along the way and does not regret making them. The experiences good or bad are the only reason she is here today.
Also Read: "Not together, We had to do it separately": Jennifer Lopez Recalls Haters Sh*ting on Her Music Career After Parting Ways With Ben Affleck
Jennifer Lopez's advice to her younger self
The 53-year-old is an industry veteran now. So, it can be said that she is old and wise and knows better than her 20-year-old self. Along the way, she has learned a few tricks to save oneself away from doubts. She says,
"Okay, I got that piece figured out, but still this is not good. This piece now, that piece. And you start putting the pieces together and you start digging deep into yourself until you become whole. You have to learn how to love yourself."
She advises one to believe in themselves and love themselves even if no one else does. To understand one's own self and the journey to figure out oneself is the greatest feeling to all according to the singer. "Be your own cheerleader" is the motto she lives by. As she appropriately puts it,
 "I was on that journey of trying to figure out what it was to love yourself because I knew that I could never really have true love in my life again until I figured that piece out. That is the most important piece. It took all these different avenues and different practices and ideas and coaches and all kinds of life coaches and therapists and books and whatever I could get my hands on. And then all of a sudden, you start crafting this new person."
She now has successfully worked through her hardships and is meanwhile enjoying her life with her old lover Ben Affleck and nothing has ever felt this perfect.
Also Read: "Gave me all the energy I needed": During Ugly Superbowl Rivalry With Shakira, Jennifer Lopez Received Much Needed Support from Child Emme
Source: YouTube