Sending their youngest child off to college is a rite of passage that many parents experience. However, for TV host Kelly Ripa and her actor husband, Mark Consuelos, it was an emotional moment as they watched their son, Joaquin, leave their elegant and expensive $27 million New York home to attend the University of Michigan. The departure of their youngest child marked a new phase in their family life and a transition for the entire family. Although the couple was proud of their son's achievements and excited for his future, the thought of him leaving home was bittersweet.
Despite their sadness, Ripa and Consuelos have faith in their son's abilities and are confident that he will excel in college and go on to have a bright future.
Also Read  He hates paying his own rent": Kelly Ripa Wants Son to Experience The Struggle By Living on His Own Before Tapping into Her $120M Fortune
Joaquin's New Adventure and Request for Privacy
But Joaquin, now 19, was ready for takeoff, eager to soar on his own and explore the world beyond his family's nest. And while his dorm room may not have the luxurious amenities of his family home, with just enough space for a single bed and workspace, it's a small price to pay for the independence and education he's gaining.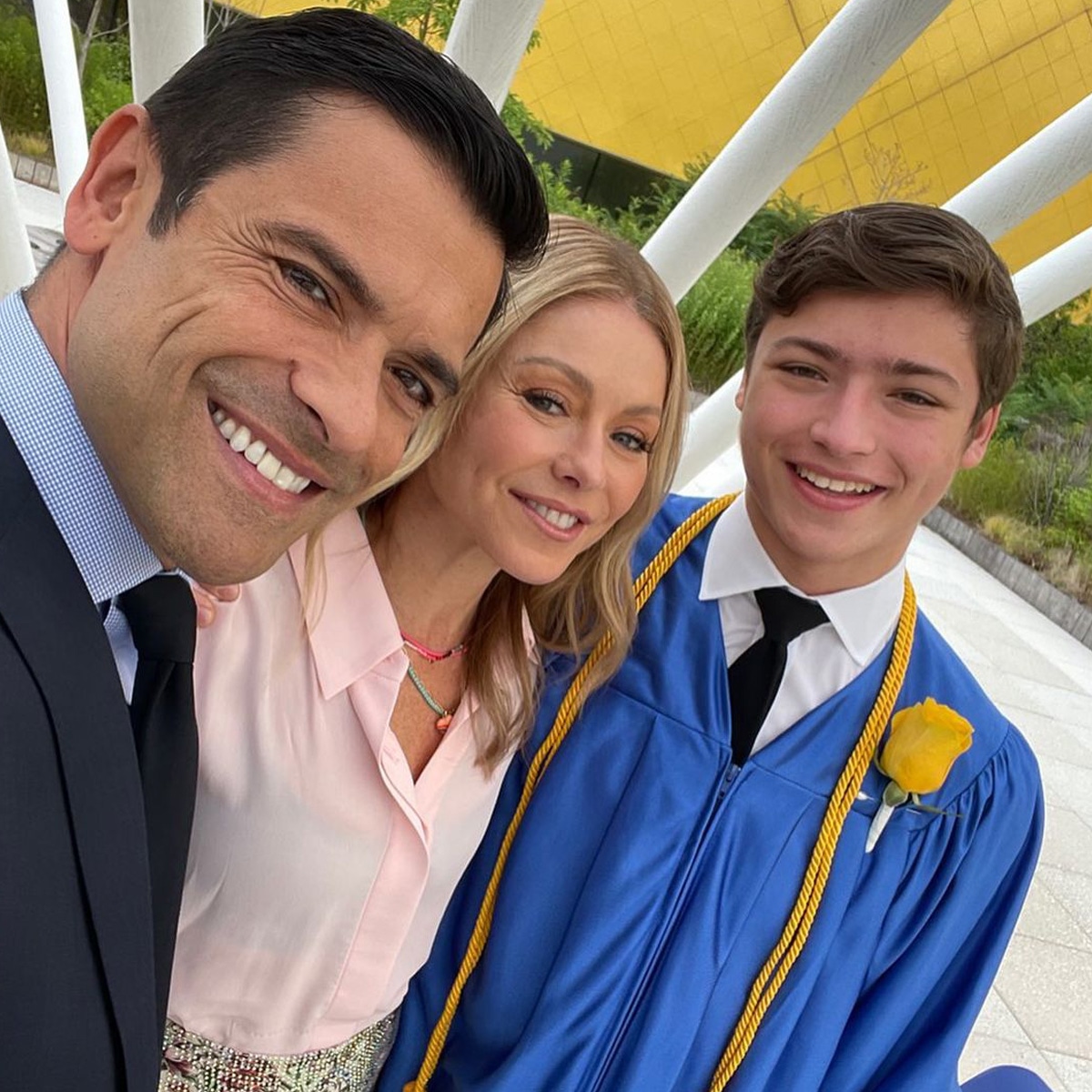 Ripa and Consuelos visited their son, but Joaquin had other plans. As Ripa recollected, "We're like, 'Oh, we'll meet you at your dorm.' And he's like, 'You cannot meet me at my dorm, and you cannot be out front. And put your masks on your face. And nobody can know we're together.'" Despite the humor in the situation, it's clear that Ripa and Consuelos are proud of their son's independence and newfound adventure at college.
Also Read:  I never thought he would be able to go to college": Kelly Ripa and Mark Consuelos Almost Gave Up Hope on Son Joaquin for His Childhood Issues
Kelly Ripa and Mark Consuelos accompany their son's college adventure
Despite the initial embarrassment, Kelly Ripa and Mark Consuelos have kept up with their son's adventures, visiting him during holidays and sharing updates on social media. And while Joaquin's dorm room may be a far cry from the luxurious family home in New York, with limited space for a single bed and workspace, it's a valuable learning experience for the young college student.
"It's a proud moment to see your child grow and make their way in the world," Ripa reflected. "But as any parent knows, saying goodbye is never easy."
Joaquin makes sure to come home during the holidays, and Ripa and Consuelos take the opportunity to share family updates on social media. the Live host said, "While he may have left the nest, he'll always have a supportive and loving family back home, cheering him on every step of the way."
Joaquin is soaring to new heights at the University of Michigan, making the most of his college experience and growing into the young man he's meant to be. Ripa and Consuelos may have said goodbye and are in an "empty nest," but they're excited to see their son's accomplishments.
Read More: Don't cry! And here I am crying": Adele's Boyfriend Rich Paul Didn't Want Her to Cry at Prestigious Grammy Awards
Source: Hello Magazine