Here's everything we know about the Marvel Cinematic Universe's as-yet-untitled Spider-Man 3 after Spider-Man: Far From Home. Spidey first joined the MCU in 2016's Captain America: Civil War after Marvel Studios and Sony Pictures struck a deal that included rebooting the character so he could be part of the comic book movie franchise. Tom Holland was cast as Spider-Man in the MCU, making his debut in Civil War before spinning off for his own solo movie in 2017's Spider-Man: Homecoming.
Fans of Holland's wall-crawler haven't had to wait long for more of his Spider-Man, as Peter Parker has since appeared in both 2018's Avengers: Infinity War and 2019's Avengers: Endgame. Most recently, though, Holland has starred in the sequel to Homecoming, this summer's Spider-Man: Far From Home. The movie sees Peter Parker continue to try being a normal high school kid, going on summer vacation with his classmates and wanting to tell the girl he likes how he feels about her. However, Nick Fury (Samuel L. Jackson) recruits Spider-Man to battle world-threatening creatures called Elementals, working alongside Quentin Beck aka. Mysterio (Jake Gyllenhaal). The Spider-Man: Far From Home ending, though, sets up another solo movie about the MCU's Spider-Man.
Marvel Studios Yet to announce Release of Spider-Man 3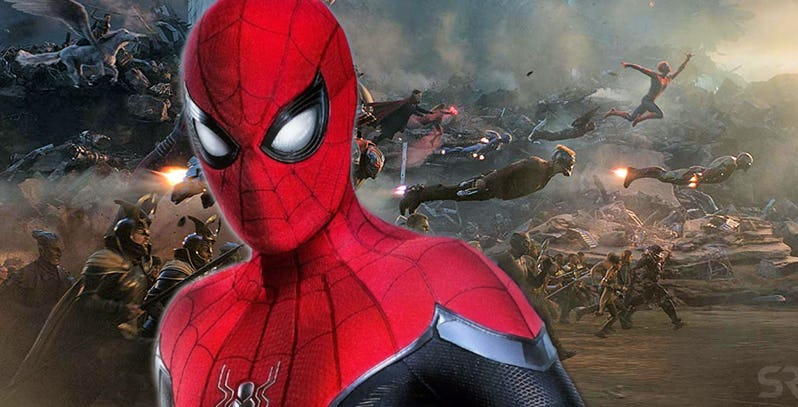 Marvel Studios and Sony Pictures have yet to officially announce Spider-Man 3 as of the release of Spider-Man: Far From Home, but considering the MCU typically features solo trilogies (as for Iron Man, Captain America and Thor) it's likely to be part of the Phase 4 release slate. Now, we're break down everything to know about the MCU's Spider-Man 3, from its potential release date, which characters will return, who the villain might be and the threequel's story details. So one last time: There are SPOILERS ahead for Spider-Man: Far From Home.
Tom Holland Is Contracted Up To Spider-man 3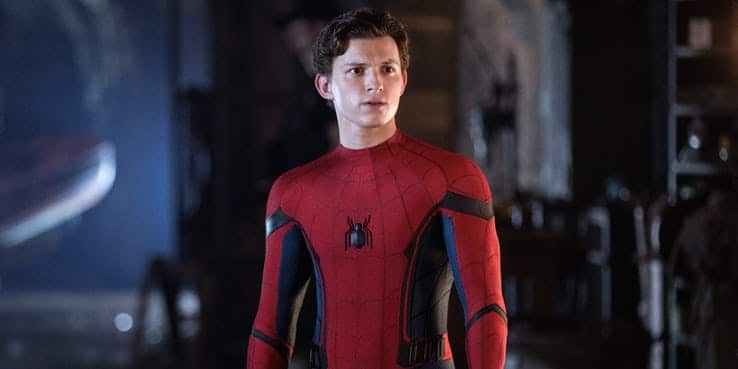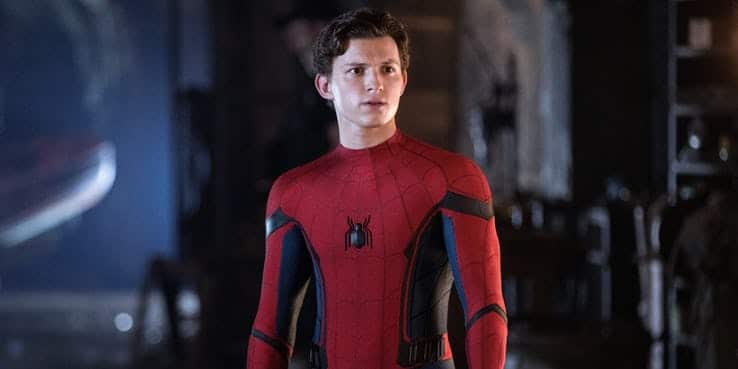 As the actor revealed back in 2016, Holland signed a contract for six MCU movies when he originally joined the franchise. Spider-Man: Far From Home marks his fifth movie after Civil War, Homecoming, Infinity War and Endgame. As such, there's still one more movie on Holland's contract, which will likely be fulfilled with Spider-Man 3. Plus, Holland previously confirmed a Spider-Man trilogy in the MCU. With no other Avengers movies on the slate before the third Spidey movie, it makes most sense for the final movie on the actor's contract to be Spider-Man 3.
Of course, Holland has also said he'll play Spider-Man for the next 20 years, so just because Spider-Man 3 will see the actor fulfill his current contract, doesn't mean he'll stop playing the character. Holland could extend his contract for future movie appearances.
SPIDER-MAN 3 Will Likely Release in 2021
Considering the brisk two-year gap between Spider-Man: Homecoming and Spider-Man: Far From Home, it's possible that Spider-Man 3 will arrive in late-June, early-July 2021. However, there's currently no release date in that window on either Marvel or Sony's slates. Marvel Studios' 2021 dates are in February, May and November – though they could move at some point. However, Warner Bros' The Batman is currently dated for June 25, 2021, so Sony/Marvel may not want to directly compete, and could move Spider-Man to a different release window. Still, no matter what specific date it opens, it's still very likely Spider-Man 3 will release in 2021.
Peter Parker's Real Identity Will Be known in SPIDER-MAN 3
As revealed in the Spider-Man: Far From Home post-credits scenes, Peter Parker has been unmasked as the web-slinging superhero. In one last trick, Mysterio manages to release a video that reveals not only Spider-Man's secret identity, but attempts to turn the public against the wall-crawler by alleging Spider-Man attacked him and all of London. Spider-Man 3 will no doubt deal with the fallout from this revelation, both Spider-Man's identity and his alleged involvement in Mysterio's death/the London attack. No matter what, though, it seems like Spider-Man's time as one of the last masked superheroes in the MCU has come to an end.
Spider-man 3 Villain Rumors
Just as the movie hasn't officially been announced, it's not yet known who the villain(s) of Spider-Man 3 will be. There have long been rumors Marvel Studios is building to Sinister Six, especially considering Vulture, Shocker and Scorpion all exist in the MCU (plus Donald Glover's Aaron Davis could become Prowler). However, Spider-Man: Far From Home doesn't set up Sinister Six explicitly, though these villains could return in Spider-Man 3 as individual antagonists or a smaller team. Speculation has also considered whether Kraven the Hunter could appear in an MCU Spider-Man movie. Though that seemed unlikely when Sony was developing a Kraven solo movie, perhaps it makes more sense for the villain to join the MCU than star in a separate film.
It remains to be seen who Marvel Studios chooses to be the villain of Spider-Man 3. It's likely whoever they choose will be connected to Spider-Man's identity being revealed (like Scorpion coming after him, or Kraven hunting him). Whether it's a new or returning villain, they've got plenty of good options, including potentially introducing a new Green Goblin for the MCU.
Who Else will be back for SPIDER-MAN 3?
Aside from Holland as Spider-Man and the potentially returning villains, Spider-Man 3 will no doubt include Peter Parker's core group of classmates: MJ (Zendaya), Ned Leeds (Jacob Batalon), Flash Thompson (Tony Revolori) and Betty Brant (Angourie Rice). After having such a standout role in Far From Home, it also seems certain Peter's teacher Mr. Harrington (Martin Starr) will return. Aunt May (Marisa Tomei) is also sure to be in Spider-Man 3, while another appearance from Happy Hogan (Jon Favreau) seems dependent on how their romantic relationship pans out. Further, after being introduced in the Spider-Man: Far From Home post-credits scene, it also seems likely J. Jonah Jameson (J.K. Simmons) will be back.
As for other MCU reprisals, perhaps Nick Fury (Samuel L. Jackson) and/or Maria Hill (Cobie Smulders) could return, depending on the storyline. Given how Homecoming and Far From Home each incorporated major MCU characters,  Spider-Man 3 may have another MCU cameo or key appearance in it.
Source: screenrant , socialjustice